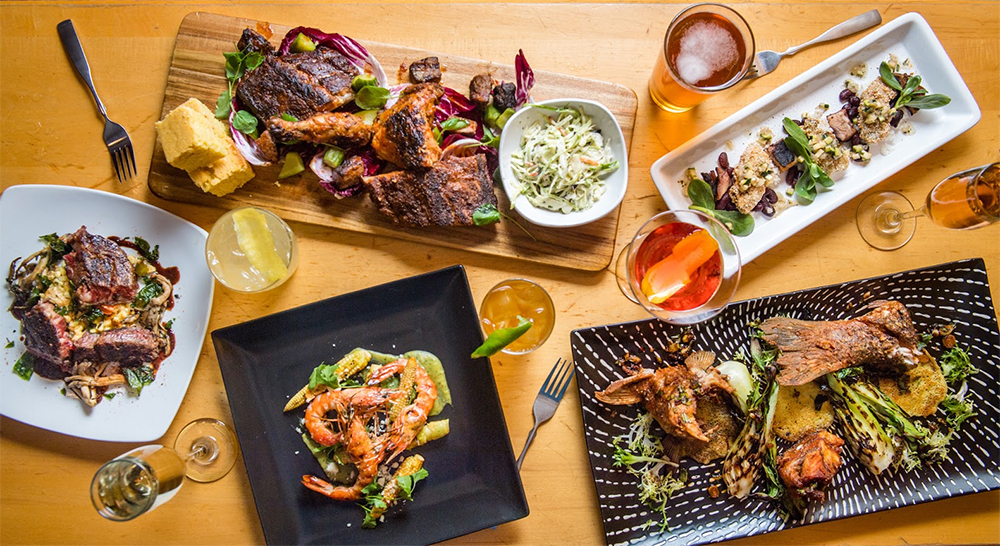 Moon Landing celebration, opening of Tavern House Kitchen + Bar, brunch at CdM and more…. Here are the top Orange County weekend events for July 18-21.
Edited by Whitney Lauren Han.
EVENTS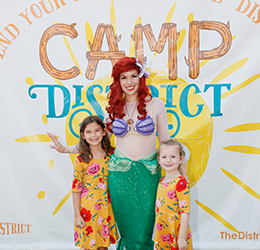 Camp District
July 18-Aug. 8. Bring your kiddos to enjoy crafts, music, dance parties, storytelling, interactive activities, face painting, balloon art, games and more at Camp District. Every Thursday, this camp focuses on a fun theme such as A Bug's Life (July 18), Carnival Adventure (July 25), Tropical Summer (Aug. 1) and Pirates and Princesses (Aug. 8). 10 a.m.-noon. Free. AMC Courtyard at The District at Tustin Legacy, 2437 Park Ave., Tustin, 714.259.9090. thedistricttl.com
Summer Night Concert Series
July 18. Take in live music under the stars from some of SoCal's most popular bands at the District at Tustin Legacy's concert series. Also enjoy libations from the Winery and JT Schmid's at the beer and wine garden; proceeds from the beverages benefit nonprofit Big Brothers Big Sisters. Beer and wine garden 5:30 p.m., performances 6-8 p.m. Free. 2437 Park Ave., Tustin, 714.259.9090. thedistricttl.com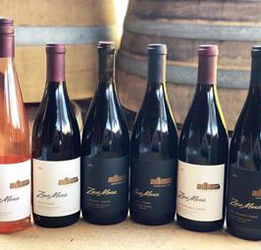 Women, Wine and Fashion Luncheon
July 19. Delight in an afternoon filled with spring culinary flavors and wine pairings by Zaca Mesa Winery at the Balboa Bay Resort. The luncheon features a waterfront reception, a three-course lunch, presentation by Zaca Mesa's Kristin Bryden and summer fashions with day-of specials at the Bayfront Boutique. 11:30 a.m.-2:30 p.m. $75. 1221 W. Coast Hwy., Newport Beach. Tickets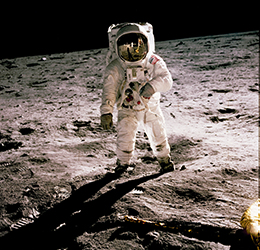 Moon Landing Celebration
July 20. The Richard Nixon Presidential Library and Museum invites the public to celebrate the 50th anniversary of the Apollo 11 moon landing including a recording of the historic telephone call President Nixon made to Neil Armstrong and Buzz Aldrin as the astronauts stood on the surface of the moon. The daylong celebration begins with the Space Race 5k run/walk—space attire encouraged—and other family-friendly activities designed to educate guests about space, science and technology. Run 8 a.m., celebration 10 a.m.-5 p.m. Free museum admission, see website for Space Race registration prices. 18001 Yorba Linda Blvd., Yorba Linda, 714.993.5075. nixonfoundation.org
San Clemente Ocean Festival
July 20-21. Competitions, beach runs, body-surfing clinics, fishing derby, woody car exhibit, ocean art show and children's events mark more than 40 years of "The Greatest Show on Surf!" See website for more information. San Clemente Pier, San Clemente, 949.440.6141. oceanfestival.org
FOOD + DRINK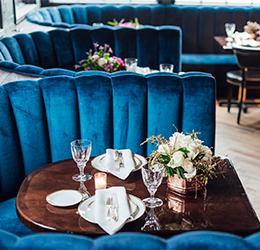 Brunch at CdM
Now Available. Corporate executive chef Jonathan Blackford offers a seasonal three-course menu of creative American fare. Cruise into the weekend with starters including as pastrami-style-cured salmon on rye waffle and the bacon, egg and grits. Savor mains such as horchata pancakes, niçoise salad and a brunch burger, end with coconut panna cotta. Bar manager/head bartender Ravin Buzzell serves up crafted brunch cocktails including the Corona Caipirinha and Grapefruit Rose Squared. Sa-Su 11 a.m.-2:30 p.m. $40. 2325 E. Coast Hwy., Corona Del Mar, 949.287.6600. cdmrestaurant.com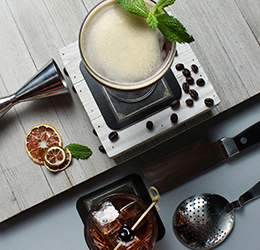 New Décor and Cocktails at Y.N.K
Now Available. Irvine Marriott's bar unveils a new Mad Men-esque interior and a cocktail menu that organizes more than 200 classic cocktails by each drink's specific traits; categories include Refreshing & Bright, Long & Playful, Tropical & Confident, Sweet & Fulfilling, Sour & Lively, Spirituous & Honest, and Boozy & Herbaceous. Among the signature concoctions is the Draper Deal, with gin, pear brandy, vermouth and orange bitters. Tu-Sa 5:30 p.m.-YNK (you never know!). 18000 Von Karman Ave., Irvine, 949.553.0100. ynklounge.com
Summer Menu at Memphis Café
Now Available. Experience Southern culinary flair with new menu items such as fried Washington oysters, spice-crusted striped bass and blackened rib cap steak from restaurant co-founder and executive chef Diego Velasco. Pair your entree with craft cocktails including Retirement, Chai on Fire and Melt Banana. 2920 Bristol St., Costa Mesa, 714.432.7685. memphiscafe.com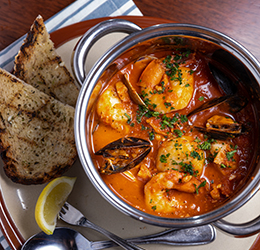 Tavern House Kitchen + Bar
Now Open. The new waterfront eatery offers all-time favorites as well as new offerings from veteran chef-restaurateur David Wilhelm. The menu offers "greatest hits" from Wilhelm such as salmon carpaccio, honey-buttermilk fried chicken, Snapper Veracruzana and Prime Mishima Ranch burger plus New American dishes by Tavern House executive chef Mike Payne. M-Su 5 p.m., Sa-Su 10 a.m.-3 p.m. 333 Bayside Drive, Newport Beach, 949.673.8464. tavernhousekb.com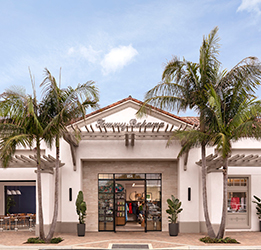 Tommy Bahama Redo
Now Open. The classic store and restaurant introduces a new Newport Beach-inspired look as well as summer menu items. There are now separate lunch and dinner menus as well as daily specials and island-inspired favorites. New dishes include grilled miso avocado toast, za'atar-and-herb-crusted ahi tuna, and pressed herb chicken-and-brie sandwich. Restaurant: open daily at 11 a.m., store: Su-Thu 10 a.m.-9 p.m., F-Sa 10 a.m.-10 p.m. Corona del Mar Plaza, 854 Avocado Ave., Newport Beach, 949.760.8686. tommybahama.com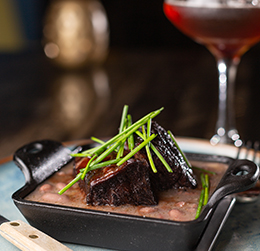 Italian Cocktail Party
July 20. Chef-driven Old Vine Kitchen & Bar hosts an Aperitivo Spettacolare regional Italian cocktail party with guest chef John Nocita from Italy and guest bartender Evangelos Triantafyllopoulos from Greece. 7 p.m.-midnight. $150. The Camp, 2937 Bristol St. Suite A-103, Costa Mesa, 714.545.1411. oldvinekitchenbar.com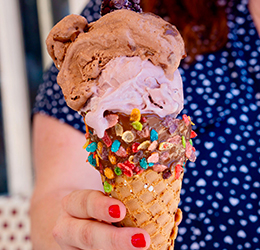 National Ice Cream Day
July 21. Sweeten your day with free scoops from Pandor Artisan Bakery & Café! The first 100 guests in line can score one free serving of housemade artisan glacé ice cream from more than 20 flavors including tiramisu, banana foster, fig + cheese, lime, tangerine, mango and chocolate chip. This promotion concludes at 3 p.m., or once all 100 scoops are claimed (arriving earlier encouraged). Noon-3 p.m. 440 S. Anaheim Blvd., Anaheim, 714.563.2412; 1126 Irvine Ave., Newport Beach, 949.209.5099; 106 N. Glassell St., Orange, 714.912.4007; 5327 E. 2nd St., Long Beach, 562.856.7777. pandorbakery.com
ARTS + CULTURE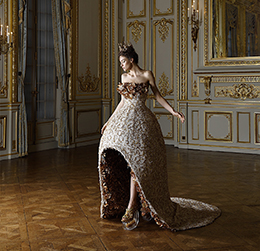 Guo Pei: Couture Beyond
Extended Through July 21. The run dates for West Coast premier exhibition by renowned Chinese couture designer Guo Pei at Bowers Museum has been extended. For more than 20 years, Guo Pei has been dressing celebrities, royalty and politicians around the globe. The show features more than 40 breathtaking pieces from her runway shows, masterpieces that underline the artist's impact on the fashion world. Tu-Su 10 a.m.-4 p.m. See website for ticket prices. 2002 N. Main St., Santa Ana, 714.567.3600. bowers.org
Photos: Camp District and Summer Night courtesy FWD PR. Women, Wine and Fashion Luncheon courtesy Balboa Bay Resort. Moon Landing courtesy Richard Nixon Presidential Library & Museum. YNK courtesy White Oak Communications. Tommy Bahama Restaurant Bar & Store courtesy Orsi PR. Memphis Café and CdM courtesy the ACE Agency. Tavern House courtesy Ajenda PR. Italian Cocktail Party, Petra Calling. National Ice Cream Day courtesy 100inc Agency. Samsara, 2006 ©Guo Pei, Rose Studios.