Find the best Orange County things to do for the weekend of July 13-16.
Edited by Laura Okey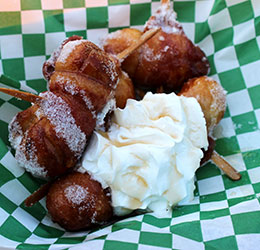 EVENTS
Orange County Fair
July 14-Aug. 13. Indulge in a little bit of deep-fried everything at the Orange County Fair. Bring the whole family and enjoy action sports (rodeo, BMX, pig racing), tribute bands in the Hangar, carnival with rides, La Grande Wheel, livestock competitions, agricultural displays, a petting zoo, wine tasting and of course—fried food galore. Concerts at the Pacific Amphitheatre include artists such as The Wailers, Lynyrd Skynyrd, The Band Perry, Rebelution and more. M-Tu closed, W-F noon-midnight, Sa.-Su. 11 a.m.-midnight. Adults $7-$12; children under 5 free; $10 (cash only) for parking. 88 fair drive, Costa Mesa, 714.708.1500. ocfair.com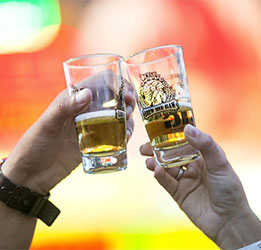 Brew Hee Haw Craft Beer Festival
July 15-16. Enjoy a first-class beer tasting experience during the opening weekend of the OC Fair. Awarded 1st Place at the Western Fairs Association's Annual Convention for Best Event Within an Event for 2016, the 4th Annual Brew Hee Haw Craft Beer Festival is back. Imbibe on more than 80 craft beers with unlimited tastings while partaking in fun games and listening to catchy music. Event includes free OC Fair admission. Sa noon-4 p.m., 6-10 p.m.; Su noon-4 p.m. $45. 88 fair drive, Costa Mesa, 714.708.1500. ocfair.com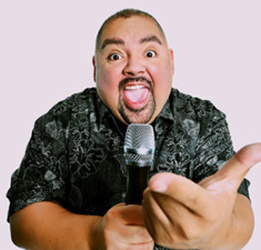 Gabriel Iglesias
July 14. Comedian Gabriel "Fluffy" Iglesias is making an appearance at the Pacific Ampitheatre in conjunction with the opening day of the OC Fair. Begin your weekend with laughs from his new set Fluffymania, and afterwards, enjoy complimentary admission to the fair. 8:15 p.m. Tickets start at $45. 100 Fair Drive, Costa Mesa, 714.708.1500. ticketmaster.com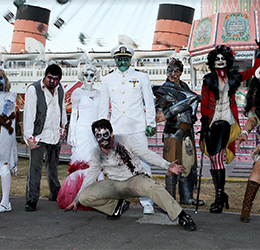 The Queen Mary's Dark Harbor Annual Cast & Crew Auditions
July 14-15. Halloween will be here before we know it and The Queen Mary is wondering—can you scare the ship out of us? Dark Harbor is set to return for another horrifying year and you can audition to be a part of the bloodcurdling action. The Queen Mary's Dark Harbor is the only Halloween attraction in Southern California that's authentically haunted and Dark Harbor needs hundreds of performers to help bring the wickedest nightmares to life this October. From the main cast and specialty acts to show ushers and themed beverage attendants, find the best role for you. Register online. F 6-11 p.m., Sa 11 a.m.-5 p.m. Free. The Queen Mary, 1126 Queens Hwy., Long Beach, 877.342.0742. queenmary.com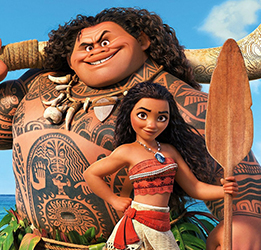 Sunset Cinema at OC Parks
July 14. Pack a picnic and bring your blankets and chairs for a sunset movie—this week's featured flick is Disney's Moana. Movie begins around 8 p.m., after sunset. Free. Mason Regional Park, 18712 University Drive, Irvine, 949.923.2220. ocparks.com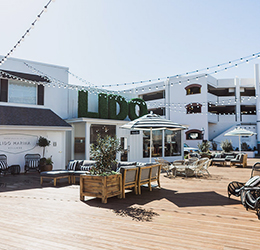 Yoga on the Deck
July 15. Enjoy a complimentary yoga class from Curl Fitness on the deck at Lido Marina Village. Start your weekend with deep breaths and ocean views—don't forget your yoga mat, sunscreen and water bottle!  9-10 a.m. Free. 3434 Via Lido, Newport Beach. eventbrite.com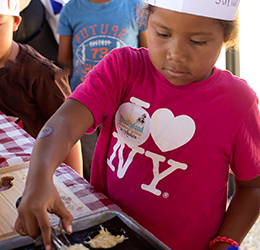 Carnival for Kids
July 15. Bring the kids for a fun-filled carnival complete with games, rides, entertainment and delicious food. This year, the kids will also enjoy a magician, a stilt walker, a petting zoo and little bit of Disney magic.  Benefiting the Illumination Foundation's Children's Resource Centers to provide year-round educational services for local homeless youth. Noon-5 p.m. Free parking and admission; ride tickets sold separately. La Palma Park, 1151 La Palma Pkwy., Anaheim. ifhomeless.org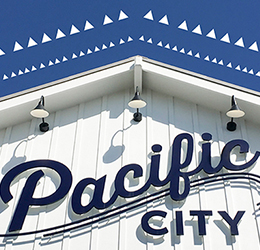 Live Music on the Deck
July 13, 15-16. Take in gorgeous ocean views accompanied by top-notch artists and bands on Thursdays, Saturdays and Sundays through July at Pacific City. This week, see artists Josh Vietti, Second Cousins and David Rosales. Located between Lemonade and Simmzy's, in case of rain, head to Lot 579. Th 5-8 p.m., Sa-Su 1-4 p.m. Free. Pacific City, 21010 Pacific Coast Hwy., Huntington Beach. gopacificcity.com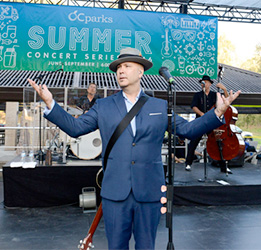 OC Parks Presents Annual 2017 Concert Series
July 13. Catch this week's performance of the summer concert series featuring Journey tribute band Open Arms and '80s sensation Flashback Heart Attack. Enjoy food trucks, a beer and wine garden and local live music in celebration of the summer season. Bring your own blankets and beach chairs for seating. 6-8 p.m. Free. Mason Regional Park, 18712 University Drive, Irvine, 949.923.2220. ocparks.com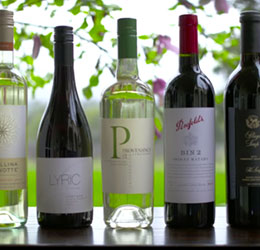 FOOD + DRINK
The Generous Pour at The Capital Grille
Through Sept. 3. Join The Capital Grille for this year's Generous Pour wine event—a tribute to some of the boldest risk-taking winemakers in the world. The dinner spotlights seven featured wines with extraordinary pedigree, from a Cambria, Clone 4, Santa Maria Valley Chardonnay (2015) to Mt. Brave, Mt. Veeder Napa Valley Cabernet Sauvignon (2012). $28 with the purchase of an entree. Call for reservations. The Capital Grille, 3333 Bristol St., Costa Mesa, 714.432.1140. thecapitalgrille.com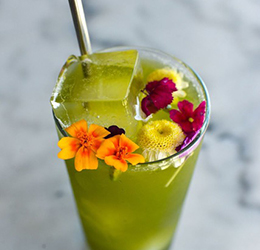 Mix Mix Kitchen Bar Summer Cocktails and Tastings
Ongoing. Sip on new summer cocktail specials at Mix Mix Kitchen Bar. Travel to the tropics with aromatic ingredients like passionfruit, crushed pineapple and ripe plums intensified with inventive housemade syrups, bitters and infusions. Featured drinks include The Gator (pictured) with mezcal, cucumber, green chartreuse, watermelon shrub and soda. In addition to new summer cocktails, on Wednesday's, enjoy complimentary wine pairings with each course from a four course prix-fixe dining menu ($45/pp); and on Saturday mornings, acclaimed chef Ross Pangilinan will host private cooking classes beginning at 11 a.m. for small parties of 4-10, complete with champagne and mimosas, of course ($100/pp). 300 N. Main St., Downtown Santa Ana. mixmixkitchenbar.com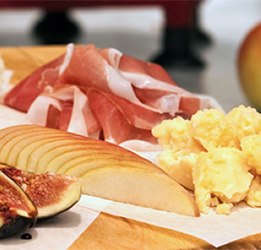 Curated Cheese Takeover at SideDoor
July 19. Known for its award-winning cheese and charcuterie offerings, SideDoor is dedicating an evening to boutique creamery and specialty cheese shop Willamette Valley Cheese Co. from Salem, Oregon. Tracy Nelsen, SideDoor's certified expert and cheese monger, will lead an artisanal cheese tasting and discussion. The featured cheeses will also find their way into select SideDoor dishes on that evening only. 4:30 p.m. Five piece cheese board $28. 801 E. Coast Hwy., Corona del Mar, 949.760.0331. lawrysonline.com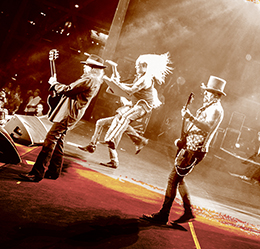 ARTS + CULTURE
Lynyrd Skynyrd and Jeramiah Red
July 15. See legendary American rock band Lynyrd Skynyrd hit the stage at Pacific Ampitheatre with Jeramiah Red. After the show, enjoy complimentary admission to the fair. 7:30 p.m. Tickets start at $37.50. 100 Fair Drive, Costa Mesa, 714.708.1500. ticketmaster.com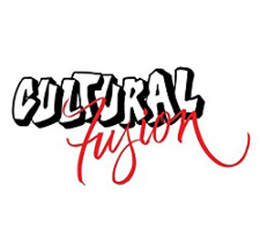 Cultural Fusion Opening Reception
July 15. See firsthand the work of calligraphy artist Barbara Close and street art by artist Eric Armsted at Showcase Gallery's latest exhibition, Cultural Fusion. Celebrate the new exhibit during an opening reception that will fuse street art and calligraphy in a collaborative live painting demonstration with the featured artists. Enjoy additional live entertainment and refreshments. The exhibit will run through August 20. 5-7 p.m. Free. 3851 S. Bear St., Santa Ana, 714.540.6430. facebook.com/showcasegallery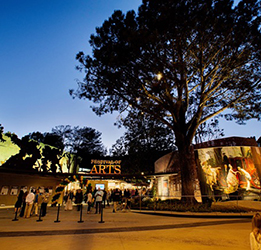 Festival of Arts
Ongoing. See a breathtaking showcase for artists and art lovers. The Festival of Arts includes a wide variety of media such as paintings, photography, printmaking, sculpture, jewelry, handcrafted wood, ceramics, glass and more—all from 140 of South Orange County's finest artists. Enjoy nightly live music, jazz concerts, guided art tours, demonstrations and art workshops. $5-$12/pp. 650 Laguna Canyon Road, Laguna Beach, 949.494.1145. foapom.com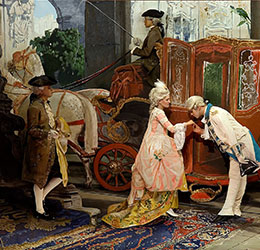 Pageant of the Masters
Ongoing. Arguably one of the most unique productions in the entire world, you will be amazed by 90 minutes of tableaux vivants ("living pictures"). In the incredibly faithful re-creations of classical and contemporary works of art, real people pose to look exactly like their counterparts in the original pieces. This summer's production is themed The Grand Tour. A live narrator guides you through the story of each living picture accompanied by a full orchestra. 8:30 p.m. Tickets start at $20. 650 Laguna Canyon Road, Laguna Beach, 949.494.1145. pageanttickets.com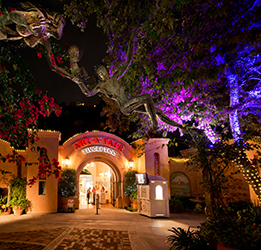 Laguna Art-A-Fair
Ongoing. Juried art festival displays works by 125 artists in all mediums, including painting, drawings, photography, digital art, mixed media, sculpture, jewelry, ceramics, glass and wood. Live entertainment on weekends. Su–Th 10 a.m.-9 p.m.; F-Sa 10 a.m.-10 p.m. (closes 6 p.m. on July 4 and Aug 28). $6-$8. 777 Laguna Canyon Road, Laguna Beach, 949.494.4514. art-a-fair.com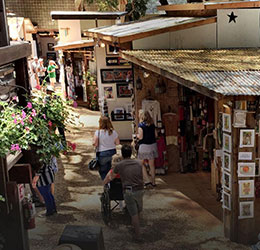 Sawdust Art Festival
Ongoing. See works by 200 Laguna Beach artists—glass, painting, jewelry, ceramics, clothing and textiles, sculpture, scrimshaw, photography—plus demos, kids activities, outdoor cafes and live music in eucalyptus grove. Daily 10 a.m.-10 p.m. (closes 6 p.m. on July 4). $4-$9. Sawdust Art Festival, 935 Laguna Canyon Road, Laguna Beach, 949.494.3030. sawdustfestival.org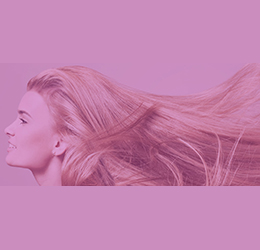 STYLE + BEAUTY
Blow Down Blow Dry Bar
July 15. Head to the hip new blow dry bar, Blow Down Blow Dry Bar, for a day of pampering—indulge in blowouts, makeup application, hair treatments and hair styling. A DJ will kick off the party while you enjoy champagne sips, food, drinks, gift bags and more. 3-5 p.m. Free. 224 5th St., Huntington Beach, 714.916.0801. ontheblowdown.com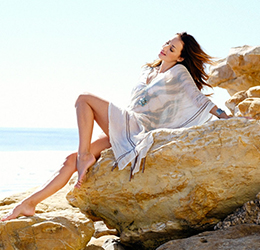 Summer Designer Showcase
July 14-15. Experience an exciting trunk show at Montage Laguna Beach featuring high-end brand Lotta Stensson. Specializing in handmade batik and tie dye resort wear perfect for vacationing and honeymoons, the brand also features a unique collection of boho-chic cover-ups, beach dresses, pareos, tunics, ponchos and more. Lotta Stensson clothing has been spotted on celebs like Angelina Joli, Kim Kardashian, Selena Gomez and Katy Perry and featured in publications such as Marie Claire, Star Style and Harper's Bazaar. The event will take place at Montage's Swim Shop. 4-6 p.m. Free. Montage Laguna Beach, 30801 Coast Hwy., Laguna Beach, 866.271.6953. montagehotels.com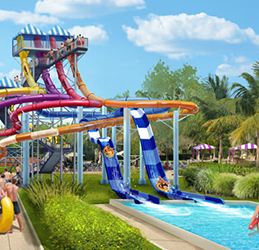 CONTINUING
Knott's Soak City Waterpark
Catch a break from the heat in the newly expanded water park, Knott's Soak City. Orange County's largest water park will debut two water slide towers—Shore Break will tower over seven stories and offer six different thrilling water slide experiences. Four of the slides on the 60-foot tall tower will start with guests climbing inside an Aqua-Launch chamber where they will wait for the floor to drop out from underneath their feet, sending them into a high-speed, almost vertical free fall through a series of flat loops and S-curves in a translucent flume. Shore Break will also feature dueling tube slides that will zip riders through an enchanting series of drops and turns. If you're looking for something more relaxing, try the lazy rivers or Tidal Wave Bay. See website for operating hours as they vary and are subject to change. Knott's Berry Farm, 8039 Beach Blvd., Buena Park, 714.220.5200. knotts.com
Photo credits: Stephanie Hill, Carnival for Kids by Illumination Foundation.