From comedic acts to captivating concerto performances, check out the top Orange County weekend events for January 11-14.
Edited by Whitney Lauren Han.
EVENTS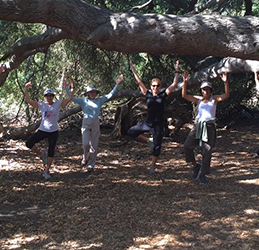 Yoga Hike at Aliso and Wood Canyons
Jan. 10. Stretch your mind and body on this 2.4-mile hike along with a yoga session in the great outdoors led by Laguna Canyon Foundation volunteers. 9-10:30 a.m. Free. Aliso and Wood Canyons Wilderness Park. 28373 Alicia Parkway, Laguna Niguel, 949.923.2200. ocparks.com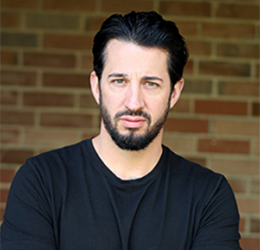 Ships and Giggles Comedy Night with Rocco Stowe
Jan. 11. Hosted by well-known comedian Rocco Stowe, this evening aboard the Queen Mary promises to be full of laughs, tempting food and delicious drinks. 8 p.m. $20. The Observation Bar & Art Deco Lounge on The Queen Mary, 1126 Queens Hwy., Long Beach, 800.437.2934. queenmary.com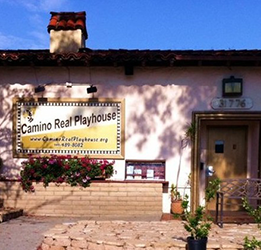 ShowOff! International Playwriting Festival
Jan. 12-21. Drama, comedy and intrigue come together for this annual playwriting festival, which includes seven short plays and an extra bonus production. Plays run 10 minutes each and the audience votes on the top three winners after the last performance. See website for times and prices. Camino Real Playhouse, 31776 El Camino Real, San Juan Capistrano, 949.489.8082. caminorealplayhouse.org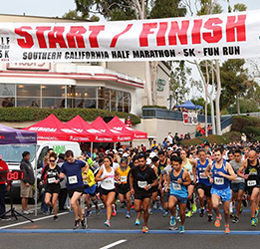 27th Annual Southern California Half Marathon & 5K Race
Jan. 13. Step into the new year at the annual Southern California Half Marathon & 5K Race. After the races, runners can expect music, exhibits, food and refreshments from local establishments, participating product sponsors and vendors. 8 a.m. half marathon and 5K, 10 a.m. kids run. See website for registration and prices. 20 Lake Road, Irvine, 714.404.2156. schalfmarathon.com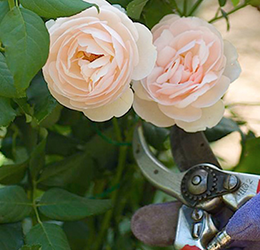 Successful Roses for Spring
Jan. 13. Take time to smell the roses and make them shine in your garden just in time for spring. Rose experts Kim Sterling and Lynn Hillman will demonstrate how, where and when to prune your roses and how to manage the canes, maximize the blooms and reduce disease. The session will begin with reviewing some basic tips in the amphitheater and then move to the Rose Garden with a hands-on experience. 9-10 a.m. Roger's Gardens, 2301 San Joaquin Hills Road, Corona del Mar, 949.640.5800. rogersgardens.com
FOOD + DRINK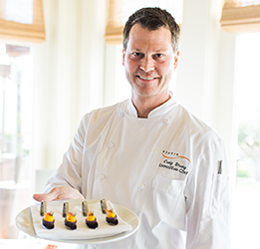 Spanish Cooking Class 101
Jan. 13. This winter, learn how to throw a Spanish-themed party, complete with tapas and paella with Studio's executive chef Craig Strong. On the menu: gambas ajillo, serrano ham con pan and tomate, brandade in pequillo sauce, patatas bravas and chicken paella with shellfish. 11 a.m. $150+. Studio at Montage Laguna Beach, 30801 Coast Hwy., Laguna Beach, 949.715.6420. montagehotels.com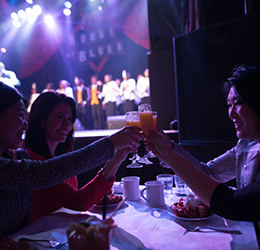 World Famous Gospel Brunch
Jan. 14. Sip on bottomless mimosas and listen to traditional and contemporary gospel songs at the House of Blues Anaheim's Gospel Brunch. Expect an all-you-can-eat buffet featuring breakfast favorites plus tender carving stations, southern specialties and mouth-watering desserts. 10:30 a.m. $45. House of Blues Anaheim, 400 W. Disney Way, Suite 337, Anaheim, 714.778.2583. houseofblues.com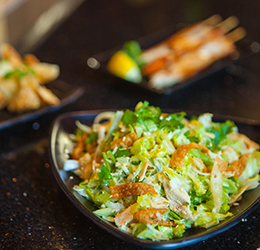 New Moon Buena Park
Now Open. Doors are now open at New Moon's first Orange County location. Their menu showcases a balance of traditional Chinese dishes re-imagined for the contemporary palate, focusing on fresh farm to table ingredients. Additional features include a full bar, late night drinks and bites everyday. 7620 Beach Blvd., Buena Park, 714.562.9920. newmoonrestaurants.com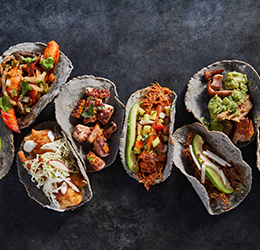 Puesto Park Place Irvine
Now Open. Celebrate the opening of the newest Puesto location in Irvine adjoined to the new AC Marriot Hotel. Staying true to their cosmopolitan palate of Mexico City, Puesto will serve their signature handmade maíz azul stone-ground tortillas, sustainable meats and seafood, slow-cooked guisado and housemade salsas. In the new location, glass walls flip open for diners to have the option of indoor and outdoor seating. Restaurant opens at 3 p.m. until January 18. 3311 Michelson Dr., Irvine, 949.608.7272. eatpuesto.com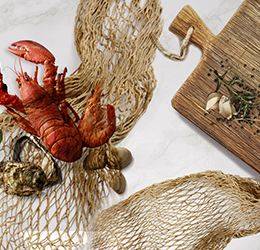 Newport Beach Restaurant Week
Upcoming | Jan. 15-28. With 2018 in full swing, the epicurean adventure returns with a "Beyond the Menu: A Culinary Journey" theme to showcase Newport Beach as OC's premier dining destination. Participating restaurants will offer special, two-or three-course, prix-fixe menus with lunches available for just $10, $15, $20 or $25, and dinners for $20, $30, $40 or $50. 21+. Fashion Island's Lincoln Experience Center, 39 Newport Center Dr., Newport Beach. dinenb.com
ARTS + CULTURE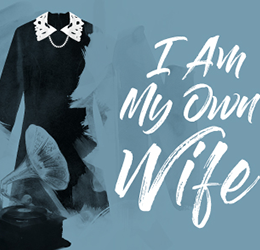 'I Am My Own Wife'
Jan. 10-28. Winner of the Pulitzer Prize and Tony Award for Best Play, I Am My Own Wife is based on a true story, and inspired by interviews conducted by the playwright over several years. This play tells the story of Charlotte von Mahlsdorf, a real-life German transvestite who managed to survive both the Nazi onslaught and the repressive East German Communist regime. Ages 16+. See website for schedule and prices. Laguna Playhouse, 606 Laguna Canyon Road, Laguna Beach, 949.497.2787. lagunaplayhouse.com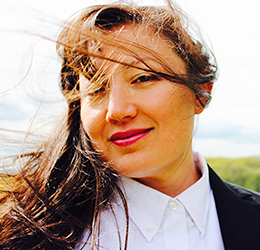 Casa Classic: Michi Wiancko
Jan. 11. Since her debut concerto performances with the Los Angeles Philharmonic and the New York Philharmonic, violinist Michi Wiancko has thrilled and delighted audiences with her performances alongside both classical and contemporary recording artists. Wiancko will present a wide variety of music for solo violin, as well as original compositions for violin, loop machine and vocals. 7 p.m. $25 GA, $20 members. Casa Romantica Cultural Center and Gardens, 415 Avenida Granada, San Clemente, 949.498.2139. casaromantica.org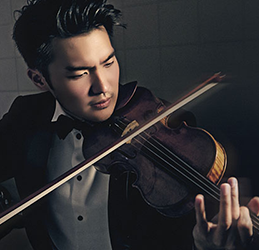 Beethoven's Violin Concerto
Jan. 11-13. Beethoven's only violin concerto remains one of the most widely played and popular works for the instrument. Famous for its spirited final movement, the work reveals the amazing melodic and technical range of the violin. Also featured is Edward Elgar's regal Symphony No. 1, a work that was performed over 100 times within a year of its premiere and was hailed by The Musical Times as an "immediate and phenomenal success." 8 p.m. $25+. Renée and Henry Segerstrom Concert Hall, 600 Town Center Dr., Costa Mesa, 714.556.2787. scfta.org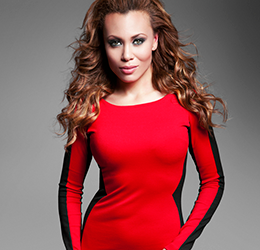 Alyson Cambridge: 'Leading Lady' – Heroines of Opera, Broadway and the Silver Screen
Jan. 13. Noted for her "powerful, clear voice" by The New York Times, American soprano Alyson Cambridge's rich, warm vocals, combined with her strikingly beautiful stage presence have brought her over a decade of successes on the world's leading opera and concert stages, including The Metropolitan Opera, Carnegie Hall and London's Royal Albert Hall. In Leading Lady, Cambridge brings to life the beloved heroines of opera, Broadway and the silver screen. 8 p.m. $38+. Irvine Barclay Theatre & Cheng Hall, 4242 Campus Dr., Irvine, 949.854.4646. thebarclay.org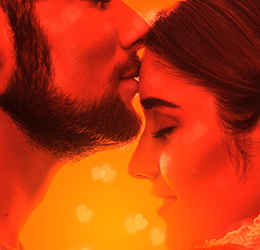 'Shakespeare in Love'
Jan. 13-Feb. 10. Young Will Shakespeare is desperate. He has writer's block and owes two demanding producers a new comedy—a half-baked mess titled Romeo and Ethel, the Pirate's Daughter. Enter his inspiration: Viola. Smart, beautiful and Will's greatest admirer, she will stop at nothing—including breaking the law—to be in his play. As their love blossoms, so does his greatest masterpiece. Ages 12+. See website for schedule and prices. South Coast Repertory, 655 Town Center Dr., Costa Mesa, 714.708.5555. scr.org
World Famous Gospel Brunch photo by Evan Brown. New Moon Buena Park photo by Jake Montefu.
[et_bloom_inline optin_id=optin_12]