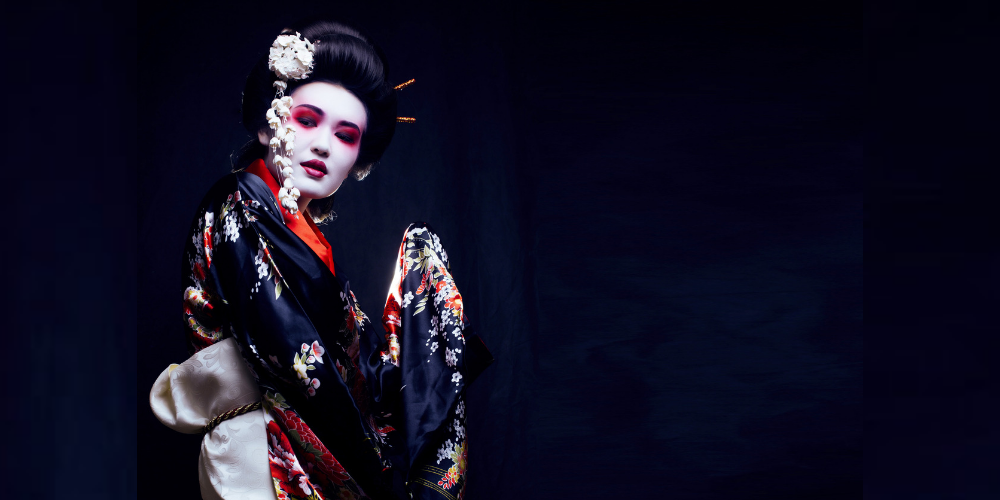 Dance to a silent deejay, enjoy wine and watercolors, watch the  Academy Awards in style…. Here are our top picks for Orange County weekend events February 21-24.
Edited by Laura Okey
EVENTS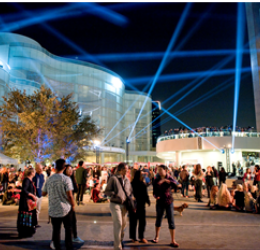 Brilliance: A Night of Music & Light 
Feb. 23. Don your favorite bright and glowing accessories, revel in a night of music and illumination, hit the dance floor for silent disco at Segerstrom Center for the Arts' Argyros Plaza. Light-up headphones are provided; tune to your favorite silent deejay for the groove that inspires your dance moves. Festivities include a light-painting photo booth and a spotlight on interactive art and technology projects from UC Irvine's new Emergent Media + Design program. 7 p.m. Free. Julianne and George Argyros Plaza, 600 Town Center Drive, Costa Mesa, 714.556.2787. scfta.org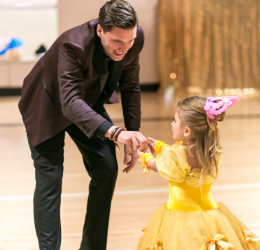 Daddy Daughter Dance
Feb. 23. Fathers are invited to whisk their little girls away for a special evening of dancing themed "ties and tiaras" at Life Time Laguna Niguel's. The annual event offers music, dinner for two, crafts and a night full of dancing. 5-7 p.m. $45 per pair for members, $55 for non members; each additional child $10. Life Time Laguna Niguel, 25600 Rancho Niguel Road, 949.238.2719. lifetime.life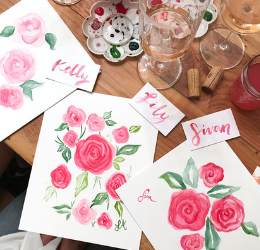 Roses & Rosé: Watercolors and Wine
Feb. 23. Sip rosé while learning the basics of watercolor painting with a focus on roses. All materials at the two-hour workshop are provided. Participants take home their finished art works, practice sheet and a gift bag that includes a 36-color watercolor travel palette and brush. 21+. Advanced registration required. 3-5 p.m. $65. The Soul Project, 1516 S. Coast Hwy., Laguna Beach, 949.494.0489. soulproject.com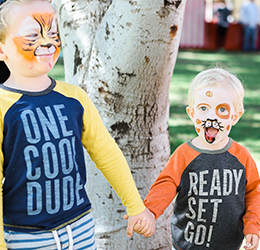 Irvine Park Railroad Anniversary 
Feb. 23-24. Celebrate Irvine Park Railroad's 21st anniversary with its original 1996 price—$2 train rides—plus activities such as  carnival games, bounce house, panning for gold and face painting. Concessions offer hot dogs, popcorn, ice cream and cotton candy. 10 a.m.-4 p.m. Irvine Regional Park, 1 Irvine Park Road, Orange, 714.997.3968. irvineparkrailroad.com
FOOD + DRINK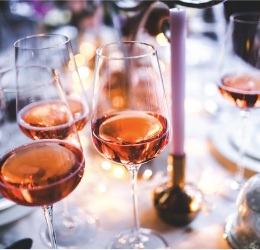 Coppola Wine Pairing Dinner 
Feb. 21. Red O restaurant presents a menu featuring vintages from Francis Ford Coppola's Geyserville-based winery. It includes octopus terrine with squid ink, sea beans and endive, paired with Academy Award Director's Cut Chardonnay (Dutton Ranch 2017) and lamb tenderloin with roasted mocajete salsa, tamal couscous and cheese espuma paired with Eleanor Red Blend (Rutherford and Sonoma Valley 2013). Call for reservations. 6:30 p.m. $99 plus tax and gratuity. 250 Newport Center Drive, Newport Beach, 949.718.0300. redorestaurant.com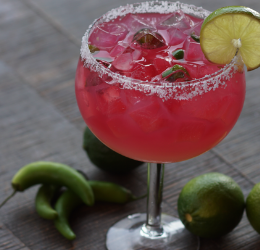 National Margarita Day at Cha Cha's Latin Kitchen
Feb. 22. Celebrate National Margarita Day with Cha Cha's  signature cocktails at an all-day happy hour honoring the boozy holiday. The El Palomar, available only on National Margarita Day, is made with made with fresh serrano chili, orange liqueur, freshly squeezed lime juice, agave nectar and house-made hibiscus tea, hand-shaken with AsomBroso Blanco 100-percent blue-agave tequila. Mix and match with a variety of delicious tacos. See website for hours. 13126 Jamboree Road, Irvine, 714.408.7819; 110 W. Birch St., Brea, 714.255.1040. chachaslatinkitchen.com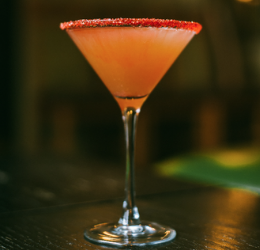 National Margarita Day at Davio's
Feb. 22. Sip on an Italian margarita—silver tequila, Limoncello and Campari—in celebration of National Margarita Day. It's a delicious  spin on the traditional drink. $14. Davio's, Irvine Towers, 18420 Von Karman Ave., Irvine, 949.477.4810. davios.com
Tapas Fridays 
Feb. 22. Eats Kitchen & Bar takes date night up a notch with weekly events featuring tapas for couples to share; they include  lamb chops, grilled calamari, baby scallops and a mini paella. A Spanish guitarist provides romantic live entertainment. 5-9 p.m. Hotel Irvine, 17900 Jamboree Road, Irvine, 949.225.6780. eatskitchen.com
Wine Tasting Festival
Feb. 22. The 9th annual Love Grows by Giving event features wine and beer samplings and food from local restaurants. Participants include Jackson Family Wines, Duckhorn, Main Street Wine Company, Watertable at Hyatt Regency Huntington Beach, BLK and Duke's Huntington Beach. The festival benefits the Waymakers' Huntington Beach Youth Shelter; it also features live music and a silent auction.  6-10 p.m. $90 in advance, $100 at the door. Hyatt Regency Huntington Beach Resort & Spa, 21500 Pacific Coast Hwy., Huntington Beach, 949.250.0488. waymakersoc.org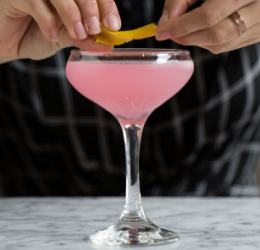 Academy Awards Party 
Feb. 24. Catch all the action and glamour of the Academy Awards at the new Old Vine Kitchen + Bar space at The Camp. Sip on Old Vine's signature classic cocktails and indulge in its bar bites menu during the show; $3 discount per item. 3 p.m.-midnight. The Camp, 2937 Bristol St., Suite A-103, Costa Mesa, 714.545.1411. oldvinekitchenbar.com
ARTS + CULTURE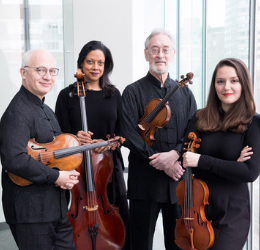 Julliard String Quartet
Feb. 21. New first violinist Areta Zhulia makes her West Coast debut with the legendary Julliard String Quartet at Musco Center for the Arts. "The most important American quartet in history" (The Boston Globe) plays works by Haydn, Kurtág and Dvorak. 7:30 p.m. $25-$45. Chapman University, 415 N. Glassell St., Orange, 844.626.8726. muscocenter.org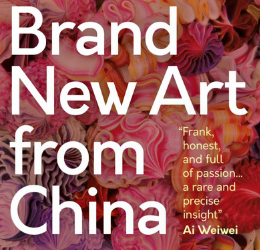 Lecture: Barbara Pollack on Brand New Art from China
Feb. 21. Renowned art critic Barbara Pollack discusses her brand new book, Brand New Art from China: A Generation on the Rise. She shares her unique perspective on the millennial artists of China; book-signing follows. 7 p.m. Free. OCMAExpands—Santa Ana, South Coast Plaza Village, 1661 W. Sunflower Ave., Santa Ana, 714.780.2130. ocma.net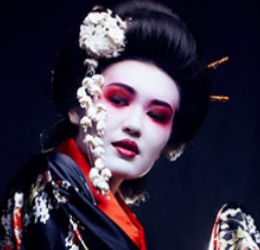 Pacific Symphony, Madame Butterfly
Feb. 21, 23. Pacific Symphony continues its semi-staged opera series with Puccini's Madame Butterfly, which tells the story of a naive young Japanese geisha's love for a handsome young American naval officer. Pacific Chorale joins the orchestra. 8 p.m. $71+. Renée and Henry Segerstrom Concert Hall, 600 Town Center Drive, Costa Mesa, 714.755.5799. pacificsymphony.org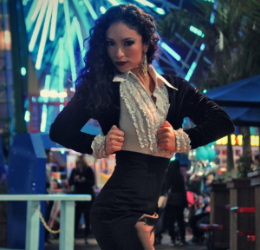 Flamenco Live
Feb. 24. Experience authentic flamenco dancing in an intimate setting with dancers Alexandra and Ryan Zermeño, singer Briseyda Zárate and guitarist José Tanaka. 2 p.m. $25. Naranjita Flamenco, 301 E. Katella Ave., Orange, 714.400.2939. naranjitaflamenco.com
Photos: Love Grows by Giving' Wine Tasting courtesy Waymakers OC. Brilliance: A Night of Music & Light courtesy Segerstrom Center. Daddy Daughter Dance courtesy Life Time Laguna Niguel. Watercolor & Wine courtesy The Soul Project. Irvine Park Railroad courtesy Irvine Park Railroad. Coppola Wine Dinner courtesy Red O. National Margarita Day at Cha Cha's Latin Kitchen courtesy Cha Cha's Latin Kitchen. National Margarita Day at Davio's courtesy Ajenda PR. Tapas Friday courtesy Hotel Irvine. Academy Awards Party at Old Vine Kitchen + Bar courtesy Ajenda PR. Julliard String Quartet courtesy Musco Center. Brand New Art from China courtesy Orange County Museum of Art. Pacific Symphony's Madame Butterfly courtesy Orange County's Pacific Symphony. Flamenco Live courtesy Naranjita Flamenco.