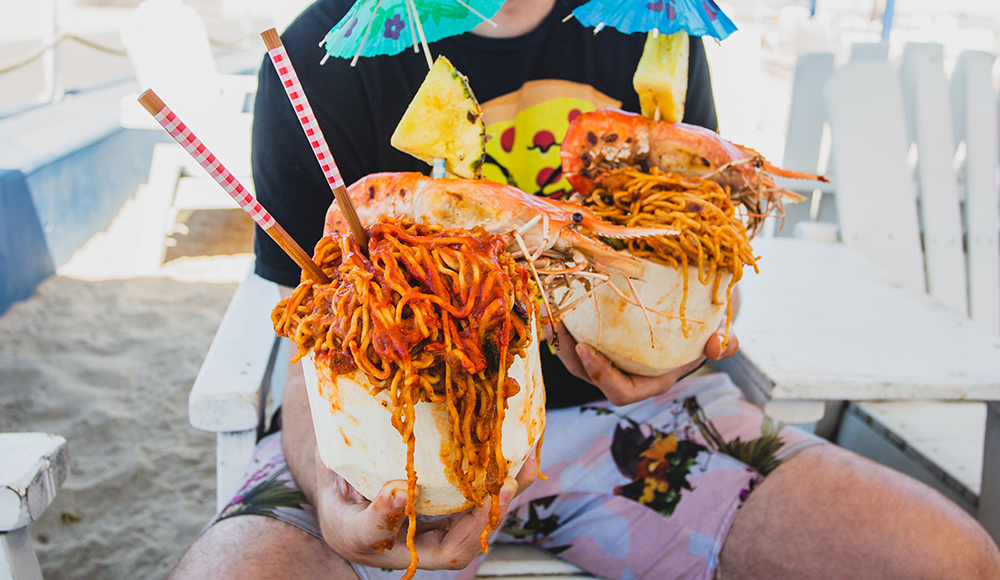 Ping Pong Festival, Nood Beach, Painting and Prosecco, and more…. Here are the top Orange County weekend events for August 29-September 1.
Edited by Whitney Lauren Han.
EVENTS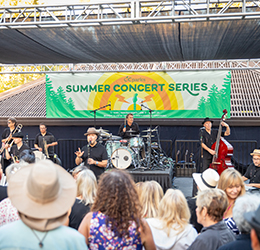 O.C. Parks Summer Concert Series
Through Aug. 29. Rock out at outdoor concerts on Thursday nights at venues including Craig Regional Park, Mason Regional Park, Irvine Regional Park, Mile Square Regional Park and Bluff Park at Salt Creek Beach. Upcoming artists include Big Bad Voodoo Daddy, Sega Genecide and the Fenians. All concerts 6-8 p.m. Concertgoers 21+ can purchase beer and wine. 5-8 p.m. Free. See website for schedule and locations. 714.973.6865. ocparks.com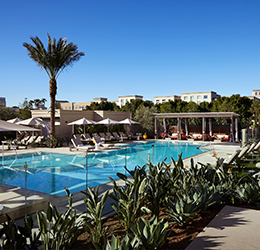 Good Times and Tan Lines
Aug. 30-Sept. 2. Kick off Labor Day weekend and relax poolside at Marriott Irvine Spectrum with day beds, cabanas and more, all while sipping on specialty cocktails and light bites crafted by executive chef Leo. Guests can choose from the below ticket options, and can also expect live music from DJ English Rose on August 31 and DJ Daniel Jamez on September 1 (noon to 4 p.m.). 11 a.m.-5 p.m. $25+ GA, $55+ VIP, $250+ cabana. 7905 Irvine Center Drive, Irvine, 949.759.0200. Tickets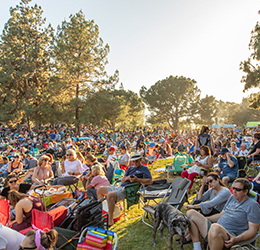 O.C. Parks Sunset Cinema
Through Aug. 30. Pack a picnic, blankets and beach chairs for a family film series at a different regional park each Friday. Food trucks will be on-site. See website for list of events. Films begin at approximately 8 p.m. Free entrance and parking. Carbon Canyon Park, 4442 Carbon Canyon Road, Brea, 714.973.6865. ocparks.com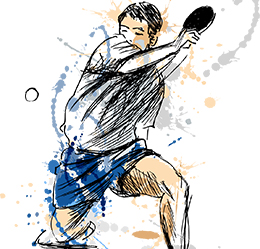 Ping Pong Fit
Aug. 31-Sept. 1. The International Ping Pong Fit Festival in Long Beach runs concurrently with the 9th annual L.A. Open Table Tennis Tournament. Up to 400 top-ranked players and Olympians from around the world compete at the L.A. Open for the highest cash prize awards in the U.S. Family-friendly events at the festival include celebrity tournaments and community competitions as well as art, culture and music. The festival is free and begins at 9 a.m.; L.A. Open tickets can be purchased at the door. Long Beach Convention Center, Exhibit Hall C, 300 E. Ocean Blvd., Long Beach. pingpongfit.com, laopentt.com
FOOD + DRINK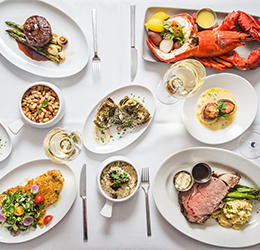 New Dinner and Prix Fixe Menus
Now Available. The Queen Mary's Sir Winston's restaurant and lounge present a new seasonal dinner menu and prix fixe Sunset Hidden Gem menu by chef Julie Cablay. The dinner menu introduces several small plates, new entrees, creative sides and desserts; they include a lobster and crab salad, chicken milanese and seafood pie. Sunset Hidden Gem is a $50 three-course menu, with half-off pre-selected bottles of wine available on Wednesday, Thursday and Sunday from 5 to 6 p.m. 1126 Queens Hwy., Long Beach, 562.499.1657. queenmary.com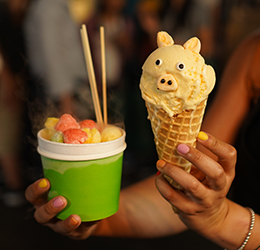 Little Saigon Market
Aug. 30-Sept. 1. Friends, families and foodies can experience authentic street food, shopping and live performances at this night market at the Asian Garden Mall. The open-air event features dozens of vendors serving up the best of their authentic, Vietnamese offerings. 7-11 p.m. Free entry, $6-$8 average price point per item. 9200 Bolsa Ave., Westminster. Info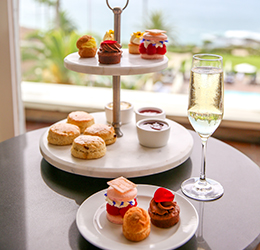 Afternoon Tea at Montage Laguna Beach
Aug. 31-Sept. 2. Elevate your day with a three-course tea in the gorgeous surroundings of Montage's lobby lounge. Indulge in savory delicacies and sweet indulgences. Highlights include Maine lobster sandwiches, raspberry-violet macaroons, orange almond cake and French apple streusel tea. Call fore reservations. $75, $95 with a glass of Pierre Morlet champagne; $45 ages 4-12. Montage Laguna Beach, 30801 Coast Hwy., Laguna Beach, 949.715.6420. montagehotels.com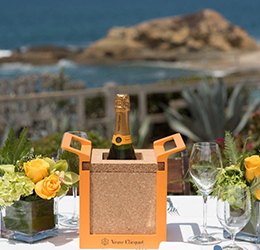 Veuve Clicquot Brunch
Aug. 31-Sept. 2. Enjoy an elegant brunch with family activities fand Veuve Clicquot Champagne. Menu highlights include omelets to order, quiche Lorraine, orange-ricotta cheese blintzes, spinach-and-cheese ravioli, herb-marinated prime rib and seared steelhead trout. Baker's favorites and desserts include baked strawberry cheesecake, warm sticky toffee pudding and Banoffee pie. 10 a.m.-3 p.m. Montage Laguna Beach, 30801 Coast Hwy., Laguna Beach, 949.715.6420. montagehotels.com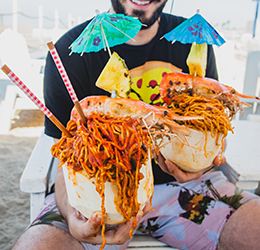 Nood Beach
Sept. 1. Calling all noodle fans! Sample creative noodle dishes from more than 20 area restaurants at Foodbeast's first-ever Nood Beach festival. Additional highlights include DJ sets by DJ Snoopadelic (aka Snoop Dogg), Jeffrey Sutorius (aka Dash Berlin) and Coast Club; live performances by E-40, Yachty by Nature and Sega Genecide. Ages 18+. Noon-9 p.m. $40 GA, $80 VIP. SeasLegs at the Beach, 17851 Pacific Coast Hwy., Huntington Beach. nood-beach.com
ARTS + CULTURE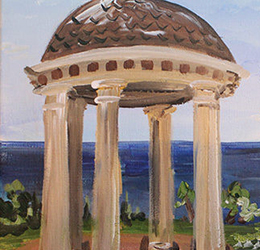 Painting and Prosecco
Aug 29. Express yourself at Pelican Hill with a glass of bubbly in one hand and a paintbrush in the other. Local art guru Timree Gold leads an approachable step-by-step class that is perfect for beginners, painting enthusiasts or anyone looking to spend an afternoon with friends. 6-8 p.m. $85 (includes bottomless Prosecco, canvas and painting supplies). 22701 Pelican Hill Road S., Newport Coast, 888.507.6427. pelicanhill.com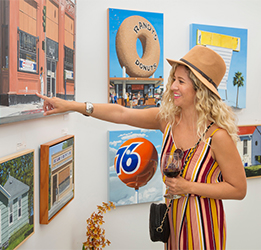 Festival of Arts
Through Aug. 31. Breathtaking showcase for artists and art lovers is California's longest-running outdoor fine-art exhibition. The Festival of Arts features juried works by 140 artists in a wide variety of media including paintings, photography, printmaking, sculpture, jewelry, handcrafted wood, ceramics and glass. Enjoy nightly live music, jazz concerts, guided art tours, demonstrations and art workshops. M-F noon-11:30 p.m., Sa-Su 10 a.m.-11:30 p.m. $5-$15. 650 Laguna Canyon Road, Laguna Beach, 949.494.1145. foapom.com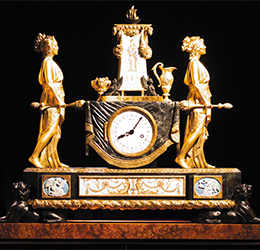 Pageant of the Masters
Through Aug. 31. Renowned unique production of tableaux vivants ("living pictures") presents faithful re-creations of classical and contemporary works of art. Real people remain very still, posing to look exactly like their counterparts in the original pieces. This summer's production is themed The Time Machine. Live narration and a full orchestra accompany each vignette. Daily 8:30 pm. $15-$178. 650 Laguna Canyon Road, Laguna Beach, 949.494.1145. foapom.com
Photos: Good Times courtesy Marriott Irvine Spectrum. O.C. Parks series Mathew Martinez. Pingpong courtesy Ping Pong Fit. Queen Mary, Anne Watson. Little Saigon courtesy 100inc Agency. Afternoon Tea courtesy Montage Laguna Beach. Nood Beach courtesy Foodbeast. Painting class courtesy the Resort at Pelican Hill. Festival of Arts/Pageant courtesy Festival of Arts.