Why Los Angeles traffic patterns literally stole nearly a week off your life last year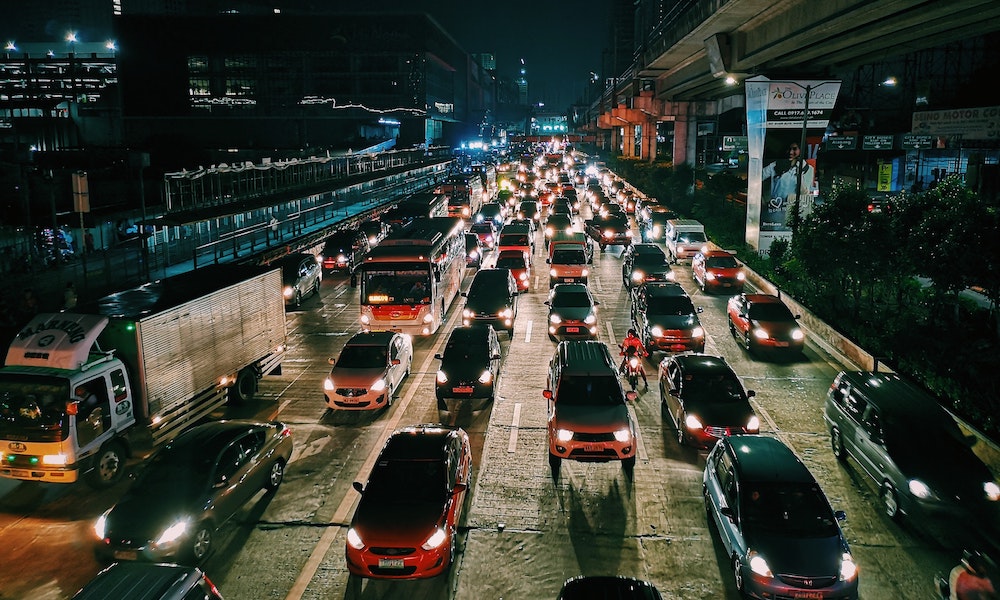 Though by definition Los Angeles sigalerts are unplanned events, you can pretty much count on them happening nearly every day like clockwork. According to Wikipedia, "a Sig Alert is defined by the California Highway Patrol (CHP) as 'any unplanned event that causes the closing of one lane of traffic for 30 minutes or more.' But like Murphy's traffic laws, expect chaos to happen every day on the asphalt that are Los Angeles traffic patterns.
LA Traffic is the Nation's Worst
According to the LA Times, drivers spent 81 hours idling on the highway in 2015, the highest cumulative delay of any US metropolitan area. The data stems from a study released by the data company Inrix, and pretty much confirms what your nerves have long been telling you. Los Angeles traffic patterns form the 9th circle of Hell, and there's plenty of data to confirm it. The city suffers from four of the most congested highways in the world. And it all depends on the neighborhood in LA. Drivers on certain sections of the 101 literally spend 5.5 days of an average year stuck in traffic.
San Francisco stands as the second worse place to drive a car in the US, but Bay Area residents still spent about 5 hours less in traffic than L.A. residents in 2015.
Driverless cars will add some efficiency, but not much. But hey, at least you'll be able to get some reading done or catch some much needed ZZZs.
Master Traffic in Los Angeles
What's the best way to master LA traffic? Just stay off the highway anytime during rush hour, pretty much from 7 to 10 a.m. and 4 to 7 p.m. During those times, it's always best to take city streets. You'll have more to look at than just the bumper in front of you. Use Google Maps if you've got a smartphone. It will walk you through it step by step. Sure, public transportation pretty much requires better computing technology than what landed Neil Armstrong on the Moon, but you've already got it in your pocket, so it's super easy. Welcome to the 21st Century. Welcome to Los Angeles.
What's the Sig in the LA Traffic Sigalert?
Contrary to popular belief, the sig in the Los Angeles traffic patterns sigalert is actually a man, not a signal. The name actually comes from Loyd Sigmon, former general manager of Golden West Broadcasting, who invented the SigAlert back in 1955. He actually worked in radio, and as TV was becoming popular in the 50s, he was looking for a way to keep listeners glued to his station. Noting that there were startling increases of traffic on the highways, he worked out a deal with traffic authorities to contact his station in the case of traffic congestion. At first, authorities balked, but then came up with a way to trigger a sub-audible tone that would activate SigAlert receivers in local radio stations.
Photo by Mikechie Esparagoza from Pexels.