Let Orange County Visitor Information Help Plan Your Trip
So you're finally ready to explore Orange County, but don't know where to start? Rest assured you've made a great choice in places; the OC is known for its beautiful beaches, fabulous restaurants, and scenic splendors – not to mention sought after shopping spots for finding that perfect frock or must-have pair of shoes! If you're planning a memorable event for a group on the water, we've got lots of Orange County Visitor Information. Why not try Adventures at Sea, which charters luxury yachts for groups. Traveling with kids? Bring your family to Aquarium of the Pacific, one of the largest aquariums in the United States. There's always plenty to do in Orange County!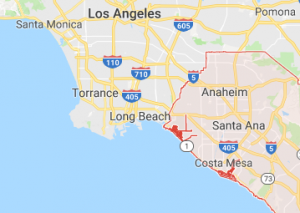 There's nothing worse than finding yourself in a new and exciting place and squandering your precious time on excursions that disappoint. Take advantage of tourist brochures and plan ahead. If you're vacationing on a budget, choose the restaurants you want to visit in advance based on reviews and price range to lessen the stress of last minute decisions. Try not to overstuff your days with activities that take a lot of mental energy, and plan downtime at a local beach or scenic vista on a day you visit a museum or a shopping outlet. Vacations should and can be stress free with the right amount of preparation.
Getting Started
Sometimes visiting a big city can be a challenge, so we recommend you ask many questions to the Orange County Visitor Information Center, as they are trained and love to help people find their way in LA. Remember, visiting a place and making it comfortable is an evolving process, meaning, then first time you visit will know the least, but over time, you will find tricks and thoughts that make your visit to Orange County California a fully fine tuned endeavor.
Whether its hotels, beaches, or the glitz and glimmer of Hollywood California, there is so much to do and soak in. Begin planning your Socal Getaway today!