When it comes to kids, what are the best museums in LA to captivate their interests? Attention spans are shorter, honesty more blunt, and a bunch of boring Rembrandts just won't do. How do you catch their imagination and expose them to new worlds at the same time? Our Los Angeles museum guide for kids is the perfect place to start!
Kidspace Children's Museum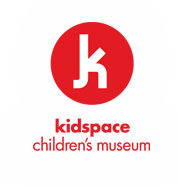 The  Kidspace Children's Museum, located at 480 North Arroyo Boulevard, has a mission to nurture children's imagination through kid centric experiences. It's definitely one of the best museums in Los Angeles when it comes to pleasing both kids and their parents. They have over 3.5 acres of interactive environments designed to capture young imaginations and curiosities. The Robert and Mary Galvin Physics Forest is sure to be a hit. This is one of the coolest museums in Los Angeles when it comes to inspiring young minds with the world around them.
The Discovery Cube LA
This non-profit strives to teach STEM proficiency as well as an appreciation for environmental stewardship. Your child will explore a simulated helicopter ride, have a scavenger hunt, and experience the thrill of California's natural resources.
The Los Angeles County Museum of Art
The largest art museum in the Western United States, this museum features over 120,000 exhibits that span the entire history of art. Children of all ages are welcome. Art encourages creative thinking and the best from the ages.
Zimmer Children's Museum
This amazing museum, located at 6505 Wilshire Blvd., helps instill a sense of global justice and leadership through cooperative play exercises and real world activism. Their goal is to cultivate brave and generous thinkers to transform the world and create a better future.