From fresh menus to outdoor celebrations, check out the top San Diego weekend events for August 2-5.
Edited by Eva Scattergood.
EVENTS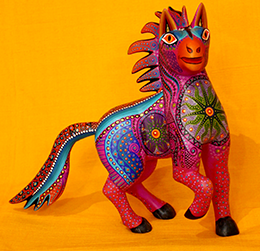 Latin American Festival
Aug. 3-5. See one of the country''s most extensive collections of authentic Latin American folk art at Bazaar del Mundo'. More than 25 artists from Mexico, Peru, Guatemala, Ecuador and other Latin American countries will take center stage to display their vibrant creations. Throughout the marketplace, enjoy live demonstrations, nonstop musical entertainment and mouth-watering Mexican cuisine for purchase. F-Sa 10 a.m.-8 p.m., Su 10 a.m.-5 p.m. Free. 4133 Taylor St., Old Town. bazaardelmundo.com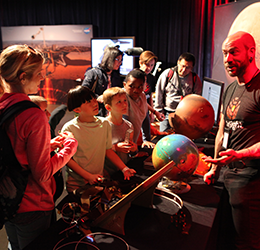 Mars Roadshow
Aug. 3-5. Take the kids to this family-friendly tour that brings InSight—the latest mission to Mars—to Southern California. NASA engineers and scientists will be on hand to explain the mission's science with models of the InSight spacecraft. Expect a "Make Your Own Marsquake" interactive demo, Mars globe "cutaways" showing the interior of Mars and virtual reality headsets used to see panoramas of Mars. 10 a.m.-4:30 p.m. See website for prices. San Diego Air & Space Museum, 2001 Pan American Plaza, Balboa Park, 619.234.8291. sandiegoairandspace.org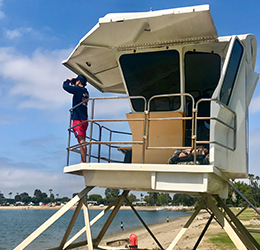 First Responder's Celebration and Marine Band Concert
Aug. 4. Honor San Diego's first responders at this celebration recognizing the San Diego County Sheriff's Department, Police Department, Fire-Rescue Team and Lifeguards. In their honor, the Little Italy Association will light up the entire Piazza della Famiglia and all of India Street in blue lights, followed by a concert by the 45-piece Marine Band San Diego, as well as the Party Band and the Jazz Band. Celebration 5 p.m., concert 6 p.m.  Piazza della Famiglia, 523 W. Date St., Little Italy. littleitalysd.com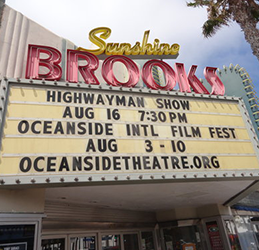 8th Annual Oceanside International Film Festival
Through Aug. 5. Head to San Diego's North Coast to enjoy more than 50 films and a diverse array of special performances throughout the event. This festival gives attendees a chance to view local and international films at a historical venue known for its rich history. See website for show times and ticket prices. Sunshine Brooks Theatre, 217 N. Coast Hwy., Oceanside, 760.433.3632. osidefilm.org

FOOD + DRINK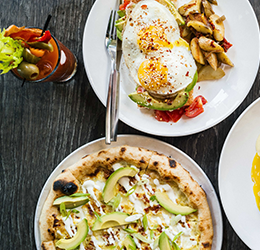 Brunch at Amici's Ristobar
Now Available. Guests can now enjoy weekend brunch on the newly revamped outdoor patio or inside the restaurant at Amici's Ristobar. The brunch menu showcases delicious traditional takes to satisfy savory and sweet cravings from the Brioche French Toast with berries, whipped cream, powdered sugar and maple syrup to more savory dishes like the Brunch Pizza with scrambled eggs, avocado, bacon, cheese, garlic creme fraiche and scallion. Pair your meal with cocktails like housemade Bellinis, mimosas and bloody marys. Sa-Su 10 a.m.-2 p.m. Pacific Highlands Ranch, 5980 Village Way, #B106, Carmel Valley, 858.847.2740. amicisristobar.com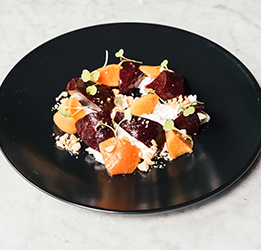 New Brunch and Lunch Menus at Prep Kitchen
Now Available. Juxtaposing the familiar farm-fresh fare Prep Kitchen is known for with more modern and elevated offerings, the new menus have debuted at their San Marcos and Little Italy locations. Signature brunch dishes include a Baked Crab Scramble made with scrambled eggs, masago caviar, green onion and chili garlic aioli; and a Cinnamon Roll Skillet topped with bourbon cream cheese icing. The new lunch menu highlights items such as a Shrimp Tostada with cabbage, radish, avocado, cilantro, jalapeño and spicy lime vinaigrette; and a Smoked Beet and Peach Salad (pictured) with nuts, goat cheese and balsamic. See website for hours. 250 N. City Dr., San Marcos; 1660 India St., Little Italy. prepkitchenlittleitaly.com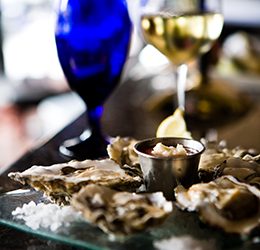 National Oyster Day at Blue Point Coastal Cuisine
Aug. 5. Celebrate this foodie holiday with six pairings of Blue Point's best oyster dishes with a variety of wines. Pairings include East and West Coast oysters with a prosecco mignonette paired with Voveti Prosecco and an Oysters & Pearls dish with horseradish creme fraiche and salmon roe paired with Gloria Ferrer Chardonnay. Call to RSVP. 1-3 p.m. $30. 565 Fifth Ave., Gaslamp, 619.233.6623. cohnrestaurants.com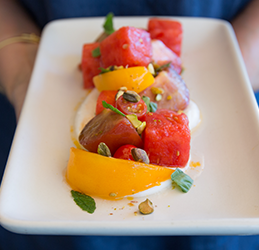 Seasonal Summer Menu at True Food Kitchen
Through Early Oct. Try out True Food Kitchen's new summer menu filled with ingredients at their peak of freshness. New dish highlights include Heirloom Tomato and Watermelon (pictured) with coconut lime yogurt, basil, mint and toasted pistachio; and the Korean Noodle Salad with sweet potato glass noodles, bok choy, kale, cucumber kimchi, mango, bean sprouts and almond lime vinaigrette. Pair your dish with one of their new beverages like the Watermelon Mojito or Lavender Coconut Cold Brew. See website for hours. 4303 La Jolla Village Dr., Ste. 2100, UTC; 7007 Friars Road, Ste. 394, Mission Valley. truefoodkitchen.com
ARTS + CULTURE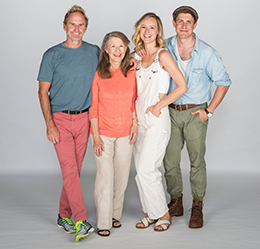 "Barefoot in the Park"
Opens Aug. 2. Fresh off a honeymoon at the Plaza Hotel, free-spirited Corie and her buttoned-down husband Paul find themselves struggling to adjust to married life in their run-down New York walk-up. Throw in a loopy meddling mother, an eccentric Bohemian upstairs neighbor and a double date that goes disastrously wrong, and you've got the perfect recipe for laughter. See website for show times. $30+. The Old Globe, 1363 Old Globe Way, Balboa Park, 619.234.5623. theoldglobe.org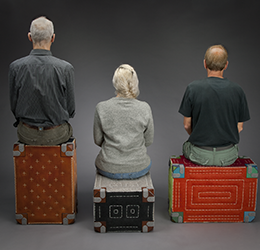 "Tom Loeser: Please Please Please"
Opens Aug. 4. Featuring more than 20 works, this exhibition showcases Tom Loeser's investigation of unconventional furniture forms and his exploration of works on paper. Accessible and entertaining, Loeser's works function to shake up our habits, encouraging us to be playful with our environment and one another. Th-M 11 a.m.-4 p.m. Free. SDSU Downtown Gallery, 725 W. Broadway, downtown, 619.501.6370. art.sdsu.edu

Mars Roadshow photo credit NASA/JPL-Caltech. Brunch at Amici's Ristobar photo by Jim Sullivan. National Oyster Day photo courtesy of Cohn Restaurant Group."Barefoot in the Park" photo by Jim Cox. "Tom Loeser: Please Please Please" image courtesy of the artist.