From outdoor concerts to beer-centric events, check out the top San Diego weekend events for May 17-20.
Edited by Eva Scattergood.
EVENTS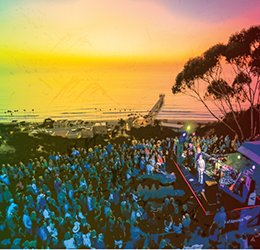 Birch Aquarium's Green Flash Concert Series
Starts May 16. Rock out to Rolling Stones tribute band, Jumping Jack Flash, as they kick off the Green Flash concert series. Enjoy the live music complete with libations and snacks. Doors open at 5:30 p.m., giving you time to tour the aquarium exhibits and catch the sunset over Tide Pool Plaza. See website for ticket prices. 21+. 6-9 p.m. Birch Aquarium, 2300 Expedition Way, La Jolla. aquarium.ucsd.edu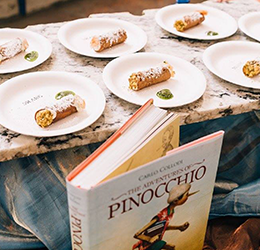 Eat. Drink. Read.
May 17. Indulge in sweet and savory bites from more than 20 of San Diego's finest chefs at the Air & Space Museum, where chefs will create dishes inspired by their favorite books and literary characters to benefit the San Diego Council on Literacy. Local brewers, distillers and winemakers will also bring their libations to the event, which will feature live music and a chef battle—–with awards presented by celebrity judges for "Best Dish," "Best Dessert," "Best Display" and "People''s Choice." 6-8:30 p.m. $75 GA, $125 VIP. 2001 Pan American Plaza, Balboa Park. literacysandiego.org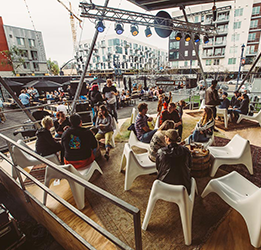 Backyard BBQ at Quartyard
May 19. Feast on barbecue from local chefs at the newly reopened Quartyard, along with burgers, hot dogs, Philly cheesesteaks, wings and more. Listen to old-school tunes as you play games like cornhole, dominos, cards and beer pong at this outdoor, dog-friendly event. 21+. VIP entrance noon, event 1-6 p.m. $24 GA, $30 VIP. Quartyard, 1301 Market St., East Village. quartyardsd.com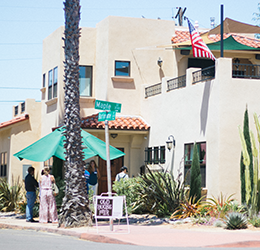 Old House Fair
May 19. Discover the neighborhood of South Park in a tour of five historical homes. Begin at the Rose Wine Bar for a mimosa to meet with a selection of historical home preservation specialists, followed by a bike tour of both historical and modern homes built by notable architects. Visit the homes in any order you choose; each will feature docent-led education and history. 10 a.m.-4 p.m. $30-$48. The Rose Wine Bar, 2219 30th St., South Park. Tickets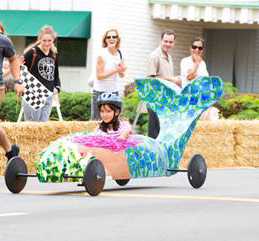 VanGo! S.T.E.A.M. Festival
May 19. Celebrate science, technology, engineering, the arts and mathematics with a soap box race, consisting of soap box cars designed and created by the students of Washington Elementary School. The cars will race down Little Italy's State Street and all profits from this event will benefit the students of the school. Additional highlights include live entertainment, refreshments, an art exhibit and arts & crafts. 10 a.m.-2 p.m. Free. Washington Elementary School, 1789 State St., Little Italy. wesfoundation.net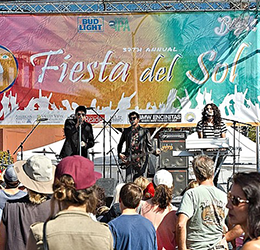 Fiesta del Sol
May 19-20. Listen to a mix of reggae, soul, rock and funk at this all-ages outdoor music festival. Featured artists include Wayward Sons, Hirie, Common Sense, The Pine Mountain Logs and more. There will also be arts and crafts, food, rides and a beer and wine garden. 9 a.m.-9 p.m. Free. Fletcher Cove Beach Park, 111 S. Sierra Ave., Solana Beach. fiestadelsol.net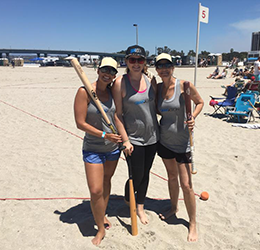 Over the Line Tournament and Craft Beer Festival
May 19-20. Kick off summer at the 2nd annual Over the Line Tournament, a bat-and-ball sport similar to baseball and softball. Divisions include Men's Pro, Men's Open, Men's Masters (age 45+) and Women's Open with qualifying matches taking place on Saturday and the winning teams returning on Sunday for the final. A craft beer festival will also be held during tournament play, along with several food trucks. This two-day event is a precursor to the 65th Annual World Championship Over the Line Tournament that will take place in July. 21+. Sa 7 a.m.-6 p.m. Su 7 a.m.-3 p.m. Team entry $120, Beer Fest GA $35. Mariners Point, Mission Bay Park, 3230 Mariners Way, Mission Bay. Tickets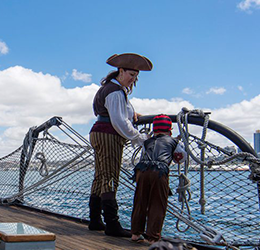 Pirate Days
May 19-20. Bring the kids to this two-day celebration for all things pirate. Highlights include costume contests, cannon firings, weapon demonstrations, sword fights and a scavenger hunt for treasure. The first 100 children each day will receive a Pirate Booty Bag, and if they dress up like a pirate or mermaid, they can save $2 off admission. 10 a.m.-4 p.m. $18 adults; $8 children ages 3-12; free children 2 and under. Maritime Museum, 1492 N. Harbor Dr., downtown. sdmaritime.org

FOOD + DRINK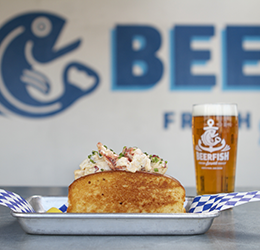 Lobster Week at Beerfish
Through May 19. Sample lobster dish collaborations and beer pairings in celebration of Lobster Week. Beerfish's executive chef Lety Gonzalez will be joining forces with a different local chef each day of the week to create a special dish highlighting Maine lobster. Featured chefs include Juan Carlos Récamier of Ceviche House, paired with Thorn Brewing Co. and Mike Arquines of Monstra Coffee, paired with Modern Times Beer Co. 11:30 a.m.-sell out. 2933 Adams Ave., North Park. beerfish.com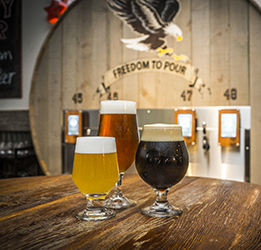 Live Acoustic Music Night at Barrel Republic
May 17. Flock to North County for an intimate show by Corey Leal of Wish & The Well duo, complete with 40 brews to choose from. Pour beer straight from the tap all night long with the simple swipe of a wristband and grab a bite from Barrel Republic's menu, ranging from smoked salmon to crispy avocado grilled cheese. 6-9 p.m. 215 N. Coast Hwy., Oceanside. barrelrepublic.com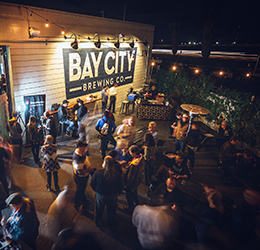 Venissimo Cheese Pairing with Bay City Brewing
May 17. Enjoy an evening on the back patio of Bay City Brewing for a twist on the traditional summer barbecue, featuring ales and artisanal cheeses. Discover the difference between sour, malty and hoppy brews alongside goaty, washed and piquant cheeses at this tasting event in celebration of American Craft Beer Week. 6-7:30 p.m. $40. 3760 Hancock St., Midway District. Tickets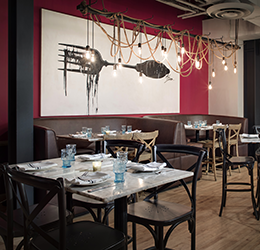 Searsucker's Cans & Jams
May 19. Sip from cans of Ballast Point brews as you enjoy live music at Searsucker San Diego. Cans will be priced at $6 each, along with happy hour eats featuring duck fat fries, spicy tuna poke, shrimp 'n' grits and more. $1 from every can sold will be donated to San Diego Surfers Rugby—the championship-winning women's rugby club comprised of current and former military members, professionals and students. 2-5 p.m. Free. 611 Fifth Ave., Gaslamp Quarter. RSVP
ARTS + CULTURE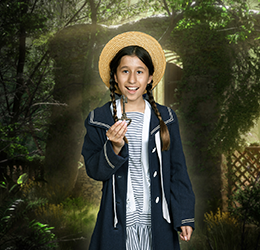 "The Secret Garden"
May 17-20. Witness the story of lonely orphan Mary Lennox, who discovers an abandoned garden and sets out to make it grow again, unaware of the secrets it holds within its walls. The further she digs, the more the mysteries of the past emerge, and the more exciting secrets she unearths. Directed by Rachel VanWormer, The Secret Garden has been adapted from Frances Hodgson Burnett's classic book. See website for show times. $16 GA, $12 children 17 and under. North Coast Repertory Theatre, 987 Lomas Santa Fe Dr., Solana Beach, 858.481.1055. northcoastreptheatreschool.org
Lobster Week photo credit Kevin Jackson. Quartyard photo credit Rapid Eye. Searsucker photo credit Zach Benson. "The Secret Garden" photo credit Aaron Rumley.