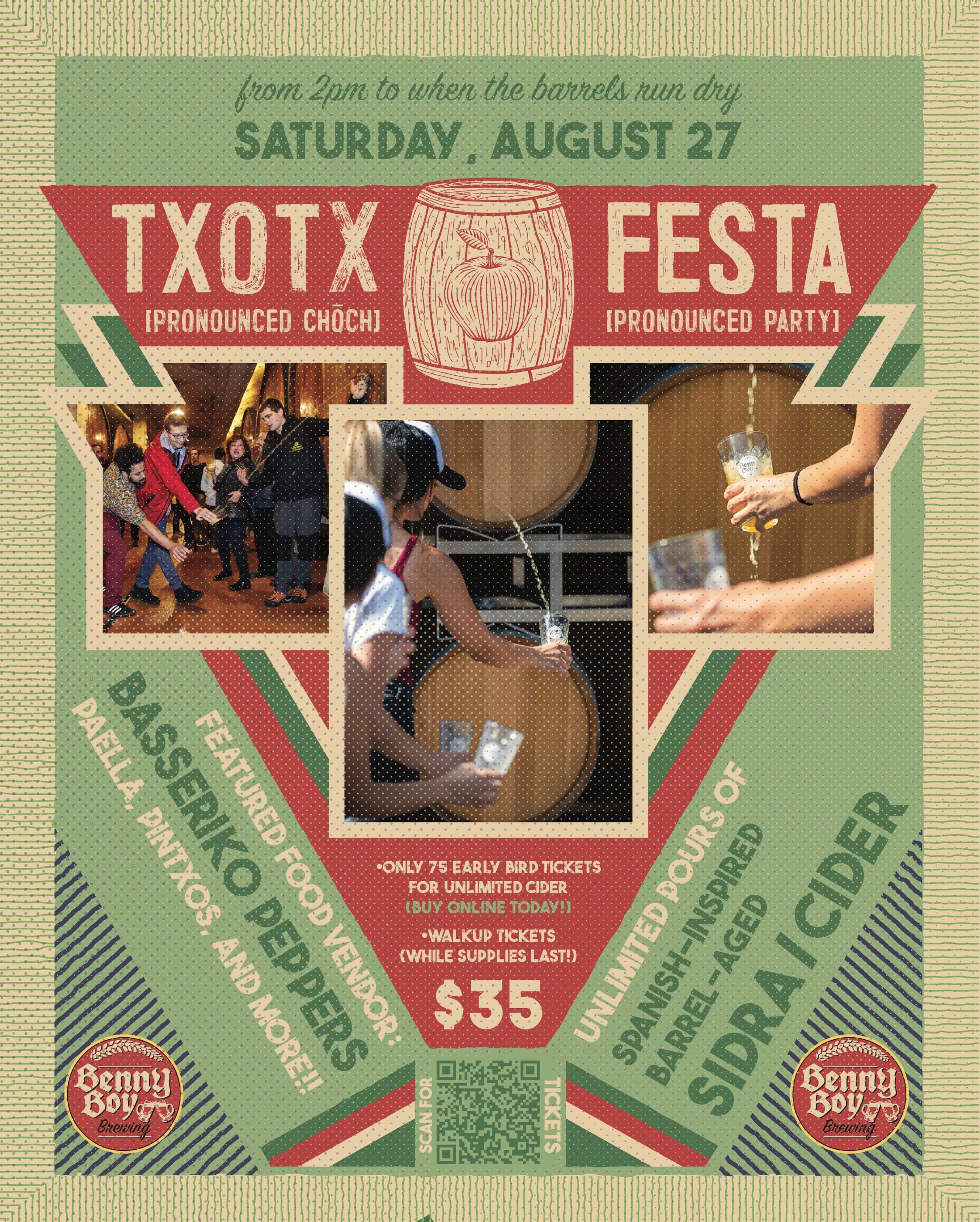 Txotx Cider Party at Benny Boy Brewing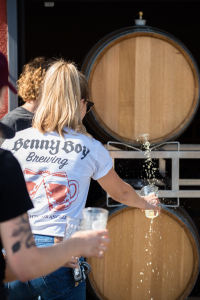 Benny Boy Brewing's rendition of a Basque cider tradition. After barrel-aging for the past 2 months, Benny Boy's Spanish-style Sidra (cider) is ready to be tapped. The Txotx Cider Party is a call to celebrate with cider from the barrels, friends old and new, and plenty of food. At the call of "txotx!," the barrels will be tapped, sending a steady stream of cider for participants in line, one by one, to catch the cider stream in their glasses. Re-join the line for another pour until the barrels run dry. Baserriko Peppers will be popping up as the featured food vendor serving paella, pintxos, and more from noon-11 p.m. 21+; valet parking available.
*$35 for unlimited pours of Spanish-style Sidra direct from the barrel; early bird tickets available for purchase at www.bennyboybrewing.com; walk-up tickets sold onsite day-of while supplies last.
Where: 1821 Daly St., Los Angeles, CA 90031
When: Saturday, August 27; 2 p.m. until the barrels run dry