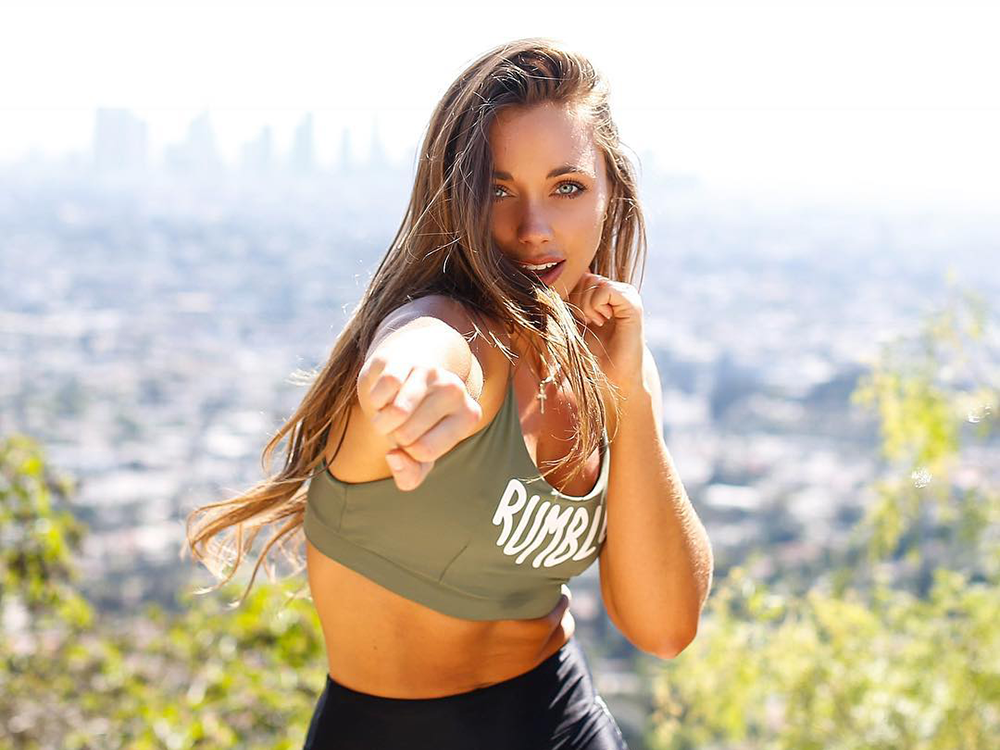 Sanabul Self-Defense Boxing Class
Downtown L.A.'s Hotel Figueroa invites local Angelenos to this women's self-defense boxing class hosted by Sanabul and accomplished Rumble Boxing instructor Courtney Watts (pictured) at Hotel Figueroa's outdoor Terrazza space.
Each class participant will be outfitted with a one-of-a-kind pair of Sanabul's signature vegan-friendly women's boxing gloves at no additional cost. The hour-long cardio-style, education-based class will demonstrate a series of hardcore movements designed to arm women with critical self-protection tactics.
All proceeds will benefit the local Downtown Women's Center that provides critical services to homeless women, youth and victims of abuse.
Tickets are limited to 25 participants; book your spot ASAP. Hotel Figueroa, 939 S. Figueroa St., L.A., 213.627.8971. Tickets
Photo by Stephanie Trapp/@trappfotos.