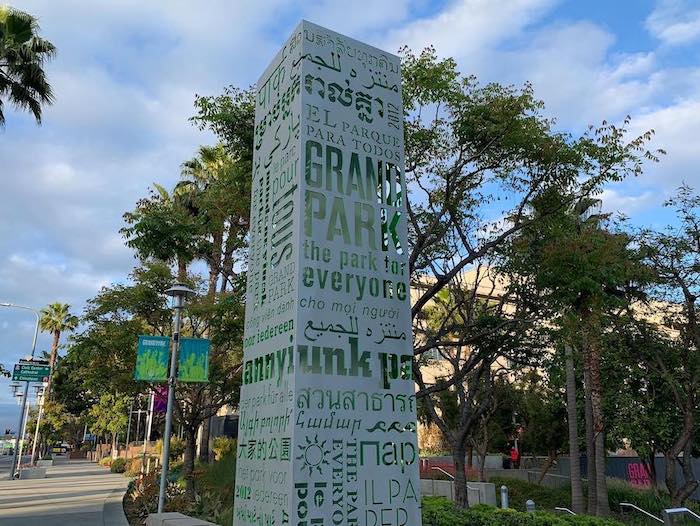 Grand Park's Sunday Sessions: Home Edition
Feel the beat of Grand Park's Sunday Sessions from home! The annual dance and music series showcases how House music defines eras and subcultures, Angeleno-style. Amplified with a visual experience during multiple-hour DJ sets, the beats of the park's local arts partners exemplify the complexities and similarities of L.A.'s many diverse and distinctive communities.
For this date, Ladies First is up featuring a diverse, all-female line-up of L.A.'s top open-format DJs. The next sessions are on July 19 (Map Pointz) and August 23 (The Well). To watch, viewers can go to Facebook Live (@GrandParkLosAngeles), Fusicology.com, Instagram Live (@GrandPark_LA) or Grandparkla.org.
Photo credit Grand Park.