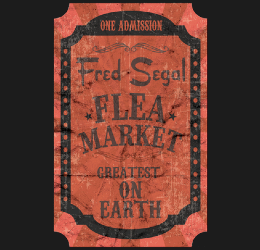 Fred Segal Flea Market
Launches March 12. For those with Champagne taste and a beer budget, make some room in your wardrobe for some high-end additions. Fred Segal Sunset is launching an exciting new shopping experience, with a wide selection of chic and affordable pieces from over 16 vendors. Every day, you can check out vintage tees, antiques, Rolexes, Hermes Birkin Bags, art installations and so much more. The flea market will only be around until April 30, so be sure to stop by while you still can!
Time: 10 am.-7 p.m.
Location: 8500 Sunset Blvd., West Hollywood.