Sneakertopia, Brewery Art Walk, Dia de los Muertos celebrations and more … Check out the top Los Angeles weekend events for Oct. 24-27.
Edited by Alicia Luchak.
EVENTS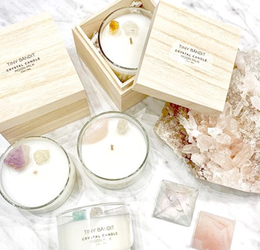 Crystal Candle Decorating Workshop
Oct. 24. Create your own version of Tripli-Kit's popular crystal candles, led by Tiny Bandit, while enjoying endless sips of free-flowing wine and light bites. Embellish a pre-poured candle with the natural beauty and healing energy of colorful crystals, both of which will be provided for all attendees. Not only will you enjoy a night of therapeutic crafting, you get to leave with a perfect gift for a friend (or yourself) to continue the relaxation. 7 p.m. $65. Tripli-Kit Pop-Up Workshop Space (next to Healthy Spot), 12775 W. Millennium Drive, Suite 2120, Playa Vista. Tickets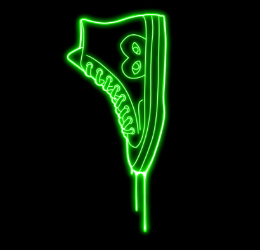 Sneakertopia 
Open Oct. 25. "Step into Sneaker Culture" at Los Angeles' first pop-art pop-up dedicated solely (pun intended) to sneakers and their impact on music, film, sports and everything in between. The immersive museum will display larger-than-life sneaker-inspired murals, highlight pop culture icons like Marty McFly and Run DMC, peek into the colorful history behind the revolutionary footwear and display rare limited-edition merchandise. The exhibition will continue on into the new year. Open 10 a.m.- 9 p.m. HHLA, 6081 Center Drive, Suite 222, West L.A. sneakertopia.com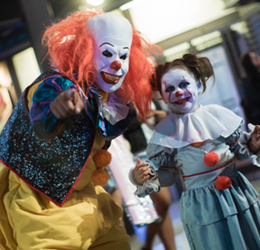 Haunted Little Tokyo Block Party 
Oct. 25.  As part of the Haunted Little Tokyo ongoing series, Go Little Tokyo will be throwing an action-packed Halloween celebration complete with dozens of local vendors, a beer garden, a costume contest, live entertainment and more. Bring the whole family for festive activities such as a DIY Arcade and the inaugural Haunted Little Tokyo Urban Adventure Race Scavenger Hunt. See website for a full Haunted Little Tokyo events schedule. 6 p.m.-midnight. 2nd Street between Central Avenue and San Pedro Street, downtown. golittletokyo.com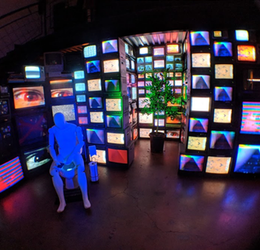 Brewery Art Walk
Oct. 26-27. This biannual art walk takes place in the world's largest art complex, located in a former Pabst Blue Ribbon brewery. More than 100 participating resident artists who live in the brewery's lofts open up their studios to showcase their work. 11 am-6 pm. Free. 2100 N. Main St., L.A., 323.638.9382. breweryartwalk.com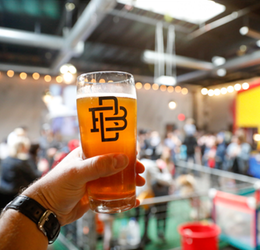 Boomtown Brewery's Halloween Family Festival 
Oct. 27. No need to choose between getting celebratory brews with friends and wholesome Halloween fun with the kiddos. Boomtown Brewery is throwing a Halloween bash that has something for everyone to enjoy—a bounce house, candy hunts, magicians, arts and crafts, food vendors and plenty of Boomtown brewskis to sip. Costumes are strongly encouraged, so come ready to party! 1-6 p.m. Free. 700 Jackson St., downtown. boomtownbrew.com
FOOD + DRINK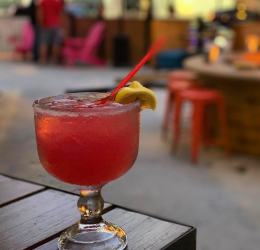 El Tejano New Locations
Open Now. El Tejano is bringing its top-tier Tex-Mex cuisine to two new locations—downtown and West Hollywood. Sip on Texas-sized margaritas and explore an expansive menu full of fun dishes like surf 'n' turf tacos and carne asada tater tots. After your first cocktail, the second drink is only $2 (or you can just make it Texas-sized for the extra $2), so happy hour never ends! El Tejano DTLA, 801 S. Grand Ave., downtown; El Tejano WeHo 826 N. La Cienega Blvd., West Hollywood. eltejanotexmex.com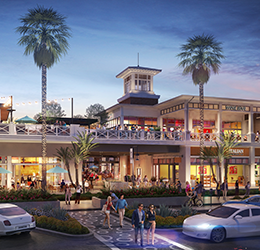 2nd & PCH
Opening Oct. 24. Long Beach's newest coastal retail and restaurant destination is kick-starting its grand opening with four days of festivities. Beginning with a ribbon cutting, the events include family-friendly character meet-and-greets, live music, art tours, a free movie screening of Hocus Pocus, beer gardens and games. 10 a.m. 6400 E. Pacific Coast Hwy., Long Beach. 2ndandpch.com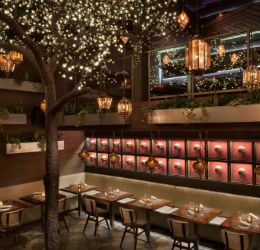 Toca Madera Haunted Halloween Week 
Oct. 25- Nov. 1. Toca Madera's weeklong celebration of All Hallow's Eve, Halloween and Dia de Los Muertos kicks off this weekend with deliciously dark dishes, healthy pours of its specialty farm-to-glass cocktails and a lineup of live DJ sets. Some of the themed menu items include Mexican truffle empanadas and pan-seared cod with squid-ink ancho-chile sauce. The celebration is kicked up a notch on Halloween with Toca Madera's "Dark Circus" party and wraps up on Dia de los Muertos with a stacked lineup of spooky and festive live entertainment. 8450 W. 3rd St., West Hollywood. tocamadera.com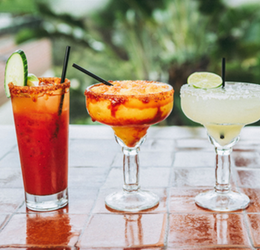 Luminarias' Dia de los Muertos Party 
Oct. 26. Make you way down to Luminarias to celebrate the Day of the Dead with drink specials, live entertainment and a costume contest. Down $10 flaming cocktails and split $30 beer buckets with your friends as you dance the night away to the live musical stylings of Azucar. The top two winners of the night's Halloween costume contest win $150 and $75 gift cards, so come dressed to impress. 8 p.m.- 1:30 a.m. $25. Luminarias, 3500 Ramona Blvd.,
Monterey Park. luminariasrestaurant.com
ARTS + CULTURE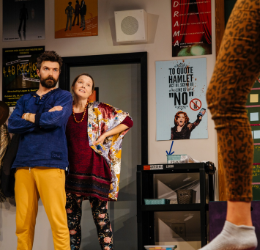 The Thanksgiving Play
Opening Oct 26. In Larissa FastHorse's biting satire, three "woke" white thespians struggle with the task of helming an elementary-school pageant about the first Thanksgiving. Audrey Skirball Kenis Theater, Geffen Playhouse, 10886 Le Conte Ave., L.A., 310.208.5454. Tickets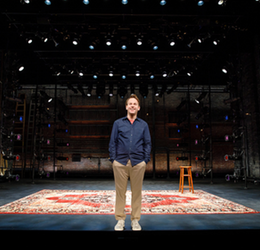 The New One
Open Now. Comedian Mike Birbiglia (Sleepwalk With Me) takes the stage at the Ahmanson to tell a new story in a new way—and Lin-Manuel Miranda and John Mulaney are already raving about it. Visit website for the full schedule and ticket prices. Ahmanson Theatre, 135 N. Grand Ave., downtown, 213.628.2772. Tickets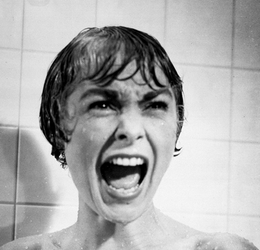 Psycho—Live With Orchestra 
Oct. 25-27, 30-31. The L.A. Opera Orchestra plays Bernard Herrmann's score live to a screening of one of the most renowned horror films of all time, Psycho. After the show on Oct. 26, stay late for a Hitchcock Halloween bash. See website for full schedule and showtimes. $20-$50. Theatre at Ace Hotel, 929 S. Broadway, downtown, 213.623.3233. Tickets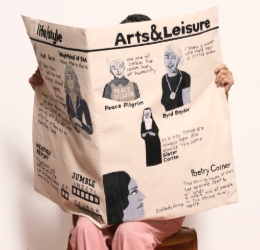 Loitering is delightful Art Exhibition
Oct. 27. Slow down and reflect while enjoying 10 artists' pieces that celebrate the importance of doing just that: slowing down. While normally you see signs discouraging pedestrians from loitering outside buildings, taking moments to relax and admire your surroundings is a rare and important concept in such a fast-paced digital age. These unique artists contemplate the importance of public space and those who occupy it, encouraging each onlooker to take delight and daydream to their heart's content. 2-5 p.m. Los Angeles Municipal Art Gallery, 4800 Hollywood Blvd., Los Feliz. lamag.org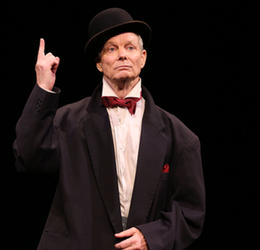 On Beckett
Through Oct. 27. Master clown and Tony-winning actor Bill Irwin explores a performer's relationship to Nobel Prize-winning playwright Samuel Beckett's language during this intimate, 90-minute evening. Visit website for the full schedule and ticket prices. Kirk Douglas Theatre, 9820 Washington Blvd., Culver City, 213.628.2772. Tickets
Photos: Crystal Candle Decorating Workshop courtesy Tripli-Kit. Sneakertopia artwork: "The Dream Sneaker Closet" by Adam Fu, courtesy Sneakertopia. Haunted Little Tokyo Block Party courtesy of Sunshine Photos LLC/Haunted Little Tokyo. Brewery Art Walk courtesy @breweryartwalk/Facebook. Boomtown Brewery's Halloween Family Festival courtesy Boomtown Brewery. El Tejano New Locations courtesy El Tejano. 2ND & PCH rendering courtesy Architects Orange. Toca Madera Haunted Halloween Week courtesy Toca Madera. Luminarias' Dia de los Muertos Party courtesy Luminarias. The Thanksgiving Play courtesy @geffenplayhouse/Facebook. The New One courtesy Ahmanson Theatre. Psycho—Live With Orchestra courtesy @LAOpera/Facebook. Loitering is delightful Art Exhibition courtesy Los Angeles Municipal Art Gallery. On Beckett courtesy Kirk Douglas Theatre.