Pumpkin Nights, House of Spirits, Fall Festival, ArtNight Pasadena and more … Here are the top Los Angeles weekend events for October 10-13.
Edited by Alicia Luchak.
EVENTS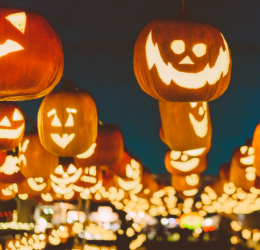 Pumpkin Nights
Opening Oct. 10. For family-friendly Halloween fun, check out Pumpkin Nights, an interactive, multisensory experience at the Fairplex in Pomona that boasts over 3,000 hand-carved real and synthetic pumpkins created by master artists. First, enter the Pumpkin Passage—a tunnel lined with 600 jack-o'-lanterns—then continue on a magical quest through seven enchanting Pumpkin Lands. You'll also find seasonal treats, a pumpkin patch, a fire show and other attractions. 5:30-10:30 p.m. $14-$20. Fairplex, 1101 W. McKinley Ave., Pomona. pumpkinnights.com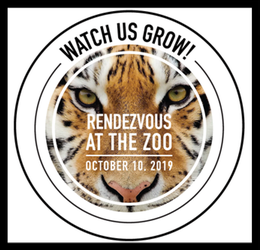 Rendezvous at the Zoo 
Oct. 10. For one night only, stop by America's Teaching Zoo for the eighth annual Rendezvous at the Zoo—an evening of "friend-raising" under the stars with exotic animals, food, drinks and entertainment. Sponsored by Malibu Wine Safaris, the event will feature a silent auction on the terrace of the zoo's Exotic Animal Training and Management building. All proceeds help fund student scholarships, animal medical care and zoo betterment projects. 5-9 p.m. $60-$75. America's Teaching Zoo at Moorpark College, 7075 Campus Road, Moorpark. Tickets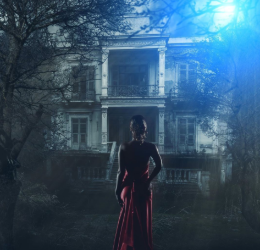 House of Spirits: A Haunted Cocktail Soiree
Opening Oct. 11. Stroll and sip cocktails while exploring an eerie mansion filled with hidden mystical games, a giant ouija board, tarot card readers, live music, séances and more. The immersive experience is based on the final days of Spanish painter Francisco Goya, incorporating his black fresco painting series depicting six peculiar figures he believed were the key to opening a doorway to another world. Admission also includes a flight of six cocktails, with each themed drink is inspired by a room in the mansion. Tickets available online only. 21+. See website for schedule and location. houseofspiritsla.com
Fall Festival 
Oct. 12-13. The Original Farmers Market's oldest annual tradition is back with family-friendly seasonal fun in the heart of Los Angeles. Celebrate the autumnal harvest throughout the market with live music, a petting zoo, kid-sized tractor-pull competitions, old-time artisans, a pie-eating contest and more. 6333 W. 3rd St., L.A., 323.933.9211. farmersmarketla.com
FOOD + DRINK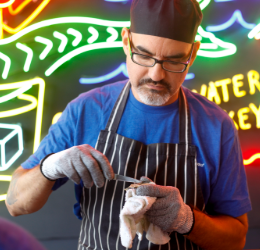 DTLA Oyster Festival 
Oct. 12-13. Downtown's annual Oyster Festival, devoted to the popular mollusk, returns for the fifth year for two days of shucking, tasting, wine pairings and live entertainment. Hosted by owner of the Oyster Gourmet, Christophe Happillon, the event brings together farmers from across the nation, as well as nearby vendors, who will offer a variety of special dishes and carefully curated drink pairings that highlight oysters. 11 a.m.- 6 p.m. Free. Grand Central Market, 317 S. Broadway, downtown. grandcentralmarket.com
EST Prime Steakhouse Hennessey X.O Dinner 
Oct. 12. Taste unique culinary pairings at EST Prime Steakhouse's five-course dinner featuring Hennessy X.O and Paradis Impérial. Expand your palate with unlikely yet satisfying combinations such as buffalo mozzarella, wild rocket, Iberica Ham and marinated grapes with toasted hazelnuts. Call to make a reservation. 6:30 p.m. $200. EST Prime Steakhouse, 303 E. Valley Blvd., San Gabriel, 626.607.2012. estprimesteakhouse.com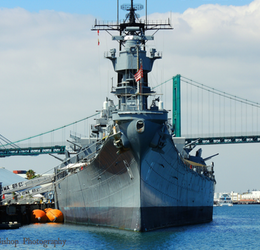 Museum Steel Beach BBQ
Oct. 13. Support veterans programming aboard Battleship IOWA with a U.S. Navy tradition, where sailors enjoy the relaxation of a beach party without having access to land. Enjoy an array of sweet and spicy barbecue food, craft beer, wine tastings and country line-dancing lessons—all while enjoying live music by Sean Oliu and the Coastline Cowboys. 4-7 p.m. 250 S. Harbor Blvd., San Pedro, 877.446.9261. pacificbattleship.com
ARTS + CULTURE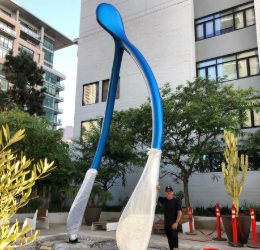 Lucky Break Launch
Oct. 10. Celebrate the unveiling of Lucky Break, South Park Commons' newest sculpture by renowned artist Desire Obtain Cherish. Enjoy some cocktails, bites, live music and a pop-up art show featuring the artist's pieces from the past decade. 4-8 p.m. Free. 1114 S. Grand Ave., downtown. RSVP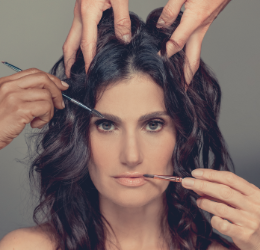 Skintight
Through Oct. 12. Closing this weekend, Joshua Harmon's new comedy is a neurotic family drama about how to age gracefully. Tony winner Idina Menzel plays Jodi, a woman who retreats to her dad's Manhattan townhouse after her ex-husband gets engaged to a much younger woman—only to find her dad's new 20-year-old live-in boyfriend. Gil Cates Theater, Geffen Playhouse, 10886 Le Conte Ave., L.A., 310.208.5454. Tickets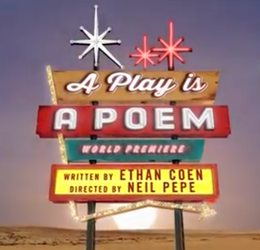 A Play Is a Poem
Through Oct. 13 This new collection of one-acts by celebrated playwright and filmmaker Ethan Coen takes an eccentric look at life across America—traveling from a gazebo in Mississippi to the executive suites of Hollywood. Mark Taper Forum, 135 N. Grand Ave., downtown, 213.628.2772. Tickets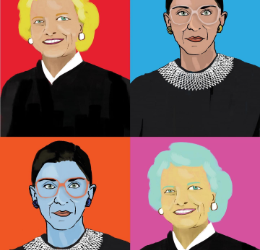 Sisters in Law
Through Oct. 13. This work, having its West Coast premiere here, explores the friendship between the U.S. Supreme Court's first two female justices, Ruth Bader Ginsburg and Sandra Day O'Connor. Wallis Annenberg Center for the Performing Arts, 9390 N. Santa Monica Blvd., Beverly Hills, 310.746.4000. Tickets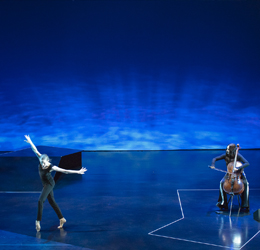 SPONSORED
The Day 
Upcoming | Oct. 18-19. Celebrated ballerina Wendy Whelan, cellist Maya Beiser, iconic choreographer Lucinda Childs and Pulitzer Prize-winning composer David Lang join forces to create an evocative, bold, highly collaborative new work. 8 p.m. $39-99. Royce Hall, UCLA. More info
Photos: Pumpkin Nights courtesy Pumpkin Nights. Rendezvous at the Zoo courtesy America's Teaching Zoo. House of Spirits courtesy @houseofspiritsla. Fall Festival courtesy @farmersmarketla. Battleship IOWA Museum credit Greg Bishop. Lucky Break courtesy AVEN. DTLA Oyster Festival courtesy Grand Central Market. EST Prime Steakhouse Hennessey X.O Dinner courtesy EST Prime Steakhouse. Skintight credit Yann Rabanier. A Play Is a Poem courtesy @ctgla/Instagram. Sisters in Law courtesy the Wallis. The Day courtesy CAP at UCLA.