Al Fresco Dining

, Symphony at Salk, Coasterra and more… Check out the top San Diego weekend events for Aug. 22-25.
Edited by Brooke Knetzger.
EVENTS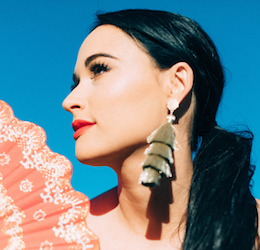 Kacey Musgraves
Aug. 22. American country music singer and songwriter Kacey Musgraves will hit the stage in San Diego this Thursday evening. Musgrave's work has pocketed her six Grammys, four Academy of Country Music Awards, five Country Music Association Awards and numerous other accolades. 8 p.m. San Diego Cal Coast Credit Union Open Air Theatre, 5500 Campanile Dr., San Diego. Tickets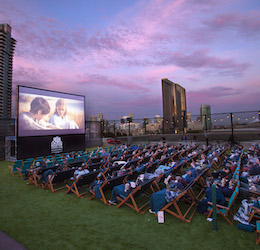 Rooftop Cinema Club 
Aug. 22-25. Head to the Manchester Grand Hyatt for an unforgettable movie night under the stars. This weekend's screenings include Alladin, Crazy Stupid Love, The Notebook and more. Stop by the concession stands prior for snacks and sips during the screening. Screenings begin at 8:30 p.m. $17+. Manchester Grand Hyatt, 1 Market Place, downtown. rooftopcinemaclub.com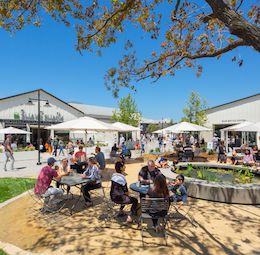 One Paseo's Summer Sundown 
Aug. 24. Celebrate the end of summer this Saturday at Del Mar's One Paseo. The event, which will also serve as a toast to One Paseo's newly completed Plaza West and the retail portion as a whole, will feature family-friendly activities and treats throughout the afternoon, including art sessions, balloon making, cotton candy, photo opportunities and more. The evening will conclude with a concert featuring "America's Got Talent" alums Us the Duo. Free event. 4- 7 p.m. 3725 Paseo Place, Del Mar. onepaseo.com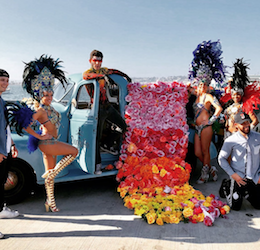 San Diego Spirits Festival 
Aug. 24-25. Head to the bay for the 11th Annual San Diego Spirits Festival this Saturday and Sunday! Guests can look forward to delicious unlimited cocktails and culinary bites, live music, entertainment and more. $21+. Port Pavilion on Broadway Pier, 1000 North Harbor Drive, Harbor Island. Tickets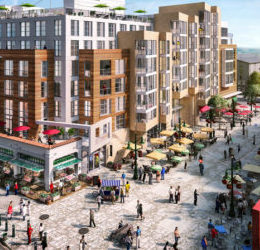 Little Italy Urban Challenge
Aug. 24. The Little Italy Food Hall will be hosting its first scavenger hunt around the Little Italy neighborhood this Saturday. Teams of two will receive clues and search around the neighborhood for answers.The event will be MCed by Sam the Cooking Guy. Prizes include gift cards to the Little Italy Food Hall! $10+. 3- 5 p.m. littleitalyfoodhall.com
FOOD + DRINK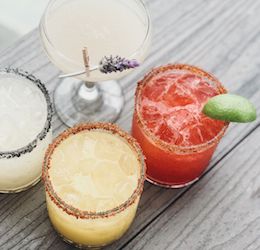 Coasterra's Seasonal Spirits
Now Available. Coasterra's summer beverage list is an ode to quality ingredients—showcasing renowned spirits, seasonal elements and newfangled flavors. New mixology highlights include the Highland Treasure, an airy take on a classic margarita showcasing Cohn's own barrel of El Tesoro Blanco. Other summertime sips include the savory Green Harbor made of Old Harbor "San Miguel" Gin, white peppercorn water, lime juice, cucumber syrup and cilantro; and the sweet Lavender Honey Bee, made from Bar Hill Honey Gin, lavender liqueur, lemon juice and Vermont honey. 880 Harbor Island Dr., Harbor Island, 619.814.1300. cohnrestaurants.com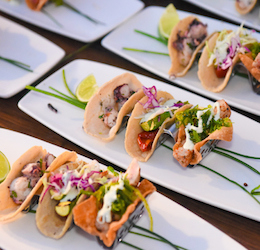 "Around the World" at Veranda Fireside Lounge & Restaurant
Aug. 22. Guests and locals are invited  to spend an evening under the stars this summer with Rancho Bernardo Inn's "Around the World" Al Fresco Dining Series at Veranda Fireside Lounge & Restaurant. Inspired by flavors from around the world, the flavorful dinner will feature specialty dishes crafted by Chef Ken Rollins. Guests can join for the "Spanish Paella" dinner on Buena Vista Terrace. $60+. 7 p.m. 17550 Bernardo Oaks Dr, Rancho Bernardo, 844.388.9275. ranchobernardoinn.com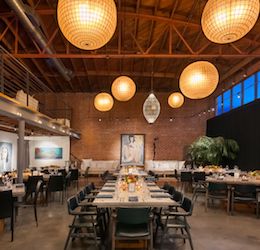 Herb & Wood Dinner
August 22. The next installment of the restaurant's ongoing Celebrity Chef Series will feature renowned chef Beau MacMillian. The evening will focus on game meats, and a portion of the proceeds from the five course dinner will benefit MacMillian's charity of choice, the Careers Through Culinary Arts Program, which through education and training, prepares underserved youth for careers in the professional world of culinary and hospitality. $150. 6-9 p.m. 2210 Kettner Blvd, Little Italy, 619.955.8495. Tickets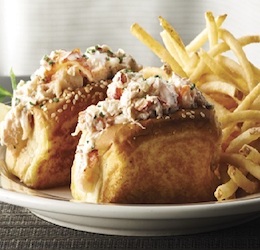 Lobster Rolls at The Oceanaire
Through Aug. In celebration of National Sandwich Month, The Oceanaire will celebrate with a seafood lover's favorite: The Lobster Roll. Enjoy the popular Gaslamp restaurants version of the sandwich, made with succulent, freshly-picked North Atlantic lobster served on twin petite buttered rolls. Available for dinner at the raw bar. 400 J St, Gaslamp, 619.858.2277. theoceanaire.com
ARTS + CULTURE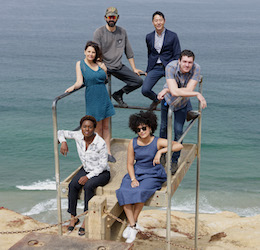 The Coast Starlight 
Aug. 22-24. One morning, a young man boards the Coast Starlight, the long-distance train that runs from Los Angeles to Seattle. He's got a secret that can land him in terrible trouble, and he has roughly one thousand miles to enlist the help of his fellow travelers – all of whom are reckoning with their own choices in search of a way forward. Keith Bunin's new play is a smart, funny and compassionate story about our capacity for invention and re-invention when life goes off the rails. Through September 15. Sheila and Hughes Potiker Theatre, 2910 La Jolla Village Drive, La Jolla, 858.550.1010.  lajollaplayhouse.org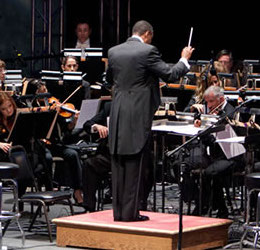 Symphony at Salk 
Aug. 24. Enjoy an evening of world-class symphony under the stars featuring the sensational San Diego Symphony and special guest artist Tony Award-winner Laura Benanti. 5:30 p.m. Salk Institute for Biological Studies, 10010 N. Torrey Pines Rd., La Jolla, 858.597.0657. symphony.salk.edu
Tenderly – The Rosemary Clooney Musical 
Through Aug. 25. Tenderly is based on the life of Rosemary Clooney, who was hailed as America's favorite girl singer. This exhilarating and inspiring new musical biography offers a fresh, personal and poignant picture of the woman whose unparalleled talent and unbridled personality made her a legend. We learn both the story of her successes on film, radio and TV, as well as her personal struggles. North Coast Repertory Theatre, Solana Beach, 858.481.1055. northcoastrep.org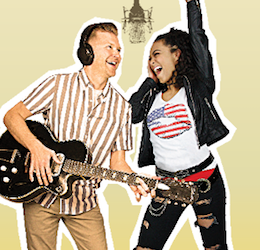 33 1/3 – House of Dreams
Extended through Sept. 1. House of Dreams tells the story of the legendary Gold Star Recording Studios and its co-founder, lead engineer and hit maker Stan Ross. In Hollywood for 33 1/3 years, Gold Star was the birthplace of some of the greatest pop and rock hits of all time. Experience the creation of the music of a young Phil Spector and his Wall of Sound, The Beach Boys, Sonny and Cher, Tina Turner, The Righteous Brothers, Ritchie Valens and many, many more. 79 Horton Plaza, Gaslamp Quarter, 619.544.1000. sdrep.org
Photos: Kacey Musgraves courtesy Soundkick.com. Rooftop Cinema Club courtesy Yoffe Communications. One Paseo courtesy Katalyst PR. San Diego Spirits Festival courtesy San Diego Spirits Festival. Little Italy courtesy Grit & Grain Collective. Coasterra courtesy H2 Public Relations. Veranda Fireside Lounge and Restaurant courtesy J Public Relations. Herb and Wood courtesy Katalyst PR.  The Oceanaire courtesy Bay Bird. The Coast Starlight courtesy Sandy Huffaker. Symphony at Salk courtesy Salk Institute. Tenderly courtesy North Coast Repertory Theatre. San Diego Repertory courtesy San Diego Repertory.