From unique holiday shopping and photo ops to kicking the tires on the latest cars, there are plenty of options for weekend fun in L.A. Explore our top L.A. weekend event picks for November 29-December 2.
By William Yelles.
EVENTS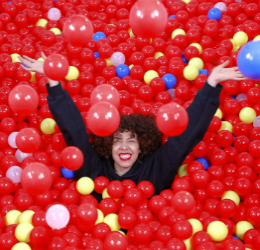 Portals, A Photo Experience From Canon
Opens Nov. 29. Up your Insta-game as Canon puts a real camera in your hands. Professional photographers will be on hand throughout this new pop-up to make sure you get more than just a picture with a cool background. Educational workshops and photo walks are also planned. See website for workshop and walk schedules. M-F 3-9 p.m., Sa noon-9 p.m., Su noon-8 p.m. Free. 1228 Third Street Promenade, Santa Monica. canonportals.com
Los Angeles Auto Show
Opens Nov. 30. More than 1,000 current models and concepts are on display at this year's L.A. Auto Show. Whether it's new vehicle shopping, free test drives, experiencing the latest tech or exploring an assortment of customized rides and exotics, there is something for everyone. See website for show dates, hours and ticket prices. Los Angeles Convention Center, 1201 S. Figueroa St., L.A., 310.444.1850. laautoshow.com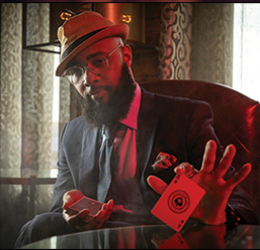 SPONSORED
See Illusionist Eric Jones LIVE at iPic Los Angeles
Nov. 30-Dec. 2. Impossible With Eric Jones will leave you in complete wonderment. Watch illusionist Eric Jones transform the real to unreal exclusively at iPic Los Angeles. Be sure to catch Eric's VIP Experience immediately following his performance. Enjoy dessert and passed cocktails during the VIP meet-and-greet with Eric, where he will perform more illusions that will leave you gasping for air. See website for show times and ticket prices. 10840 Wilshire Blvd., Westwood, 310.307.7003. ipicmagic.com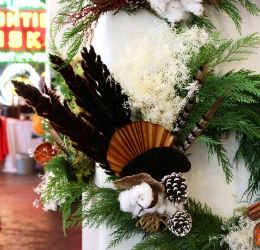 Grand Central Market Holiday Marketplace
Dec. 1-2. Grand Central Market kicks off the season with the iconic food hall's annual Holiday Marketplace featuring a pop-up village of local artisans and purveyors. Participants include Bad Pickle Tees, Billy Kheel, Birch & Bone, Brown Bag Books, DTLA Gift Shop, Ink + Smog Editions, Los Angeles County Store, MADE by DWC, M.Greenwood Jams, Spread the Love and YA Living. 10 a.m.-6 p.m. Free. 317 S. Broadway, L.A., 213.624.2378. grandcentralmarket.com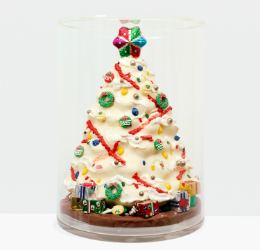 Hauser & Wirth Holiday Market
Dec. 1-2. Celebrate the season with a two-day marketplace showcasing local makers, artists and performers. The market will offer handcrafted products and locally made wares, plus educator-led family workshops, and food from Sqirl and Manuela. See website for complete list of vendors and performers. 11 a.m-6 p.m. Free. 901 E. Third St., L.A., 213.943.1620. hauserwirth.com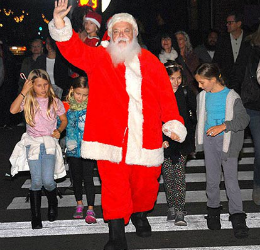 Main Street Santa Monica Holiday Event
Dec. 1. Join a festive night of carolers and holiday parties hosted by Main Street businesses. This annual tradition starts with a tree lighting followed by a walk led by Santa to the famous Shopping Cart Tree. 5-9 p.m. Free. California Heritage Museum, 2612 Main St., Santa Monica, 310.392.8537. mainstreetsm.com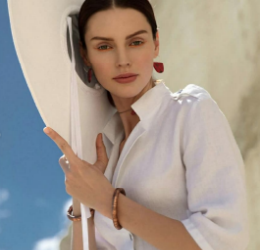 Unique Markets Holiday Pop-Up
Dec. 1-2. At Unique Markets' pop-up, shop the wares of 300 independent designers, makers and brands, who'll be selling home goods, clothing, bath products, gourmet edibles and more. Free drinks, DIY projects, photo-booth portraits and gift wrapping. 10 a.m.-5 p.m. $15 GA, $35 VIP. California Market Center, 110 E. Ninth St., L.A. uniquemarkets.com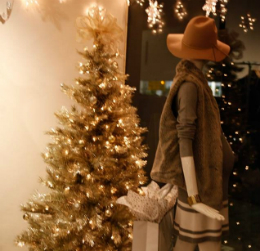 SPONSORED
West Third Street Holiday Party
Dec. 1. Celebrate with more than 50 stores, restaurants and services offering huge deals, holiday sales, gifting and in-store activations, plus free food, drinks, live entertainment and surprises all through the street. 2-6 p.m. Free. West Third Street between Fairfax Ave. and La Cienega Blvd., L.A. westthirdstreet.com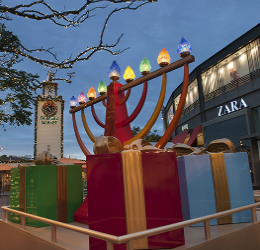 Chanukah at Original Farmers Market
Dec. 2. Although Chanukah begins at sundown, get an early start on holiday festivities at the Original Farmers Market annual Chanukah celebration featuring live musical performances by Jewish song leader and acoustic guitarist Charlie Kramer capped off with the building of a giant LEGO menorah and lighting ceremony. 2:30-5 p.m. Free. 6333 W.Third St. L.A. farmersmarketla.com
CicLAvia: Heart of L.A.
Dec. 2. Six miles of L.A.'s normally congested streets turn into a car-free park for a walk and bike tour through Chinatown, downtown and Boyle Heights during this beloved open-streets event. See website for route details. 9 a.m.-3 p.m. Free. 213.355.8500. ciclavia.org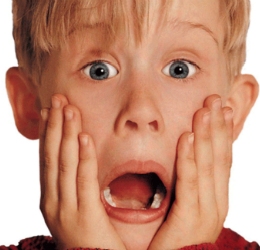 Rooftop Cinema Club
Dec. 2. Rooftop Cinema Club transforms into a winter wonderland with holiday favorites all month long. On the bill tonight: back-to-back screenings of Christmas classics Home Alone and Home Alone 2: Lost in New York. 5:30 p.m. See website for ticket prices. NeueHouse, 6121 Sunset Blvd., Hollywood. rooftopcinemaclub.com
FOOD + DRINK
Blitzen's
Now Open. Here and Now transforms its space into a holiday haven complete with snow machine, themed entertainment (Bad Santa, carolers) and wintry food and drinks like Santa's Nightcap (Altos tequila, mezcal, Mr. Black coffee liqueur, allspice, chocolate, dram, milk and spice) and Oh Holy Nog (Couvoisier Congac, Avua Cachaca, Amontillado Sherry, Becherovka, milk, cream, coconut cream, egg, nutmeg). Tu-Sa 4 p.m.-2 a.m., Su 2 p.m.-midnight. 300 S. Santa Fe Ave., Suite N, L.A., 213.262.9291. hereandnowdtla.com
ARTS + CULTURE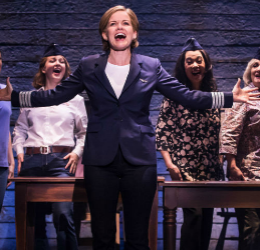 "Come From Away"
Opens Nov. 28. This moving musical is set in the week following the 9/11 attacks and tells the true story of what transpired when 38 planes carrying 7,000 passengers were ordered to land unexpectedly in a small, welcoming town in Newfoundland. See website for show times and ticket prices. Ahmanson Theatre, 135 N. Grand Ave., downtown, 213.628.2772. centertheatregroup.org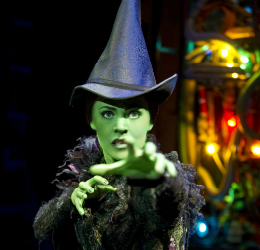 "Wicked"
Opens Nov. 28. The Broadway sensation is back by popular demand. Learn the untold story of the witches of Oz, the "wicked" Elphaba and good witch Glinda, in this smash-hit prequel to The Wizard of Oz. See website for show times and ticket prices. Hollywood Pantages Theatre, 6233 Hollywood Blvd., Hollywood, 323.468.1770. hollywoodpantages.com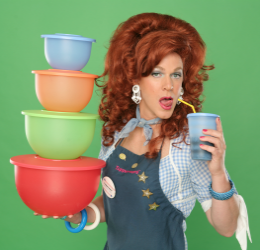 "Dixie's Tupperware Party"
Opens Nov. 29. The hilarious off-Broadway one-woman comedy "stars" Dixie Longate as the fast-talking, gum chewing, ginger-haired Alabama gal who is bringing your grandma's Tupperware party into the 21st century. See website for show times and ticket prices. Kirk Douglas Theatre, 9820 Washington Blvd., Culver City, 213.628.2772. centertheatregroup.org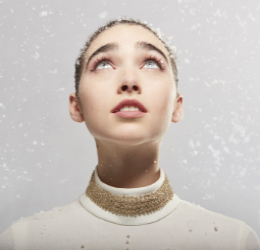 American Contemporary Ballet "Nutcracker Suite"
Opens Dec. 1. ACB's one-hour, immersive production begs the question, why just see The Nutcracker Suite if one can live it instead, suspending belief while 350 feet in the air? Get closer to dancing snowflakes, waltzing flowers, cavorting candy canes and more while enjoying between-dance surprises. See website for show times. $50-$98. 700 S. Flower St., Suite 3200, L.A. acbdances.com
Luciana Souza
Dec. 1. Grammy Award-winning vocalist Souza is one of jazz's foremost singers and vocal interpreters. The Brazilian-born Souza's work as a performer transcends traditional boundaries of musical styles, offering solid roots in jazz, a sophisticated lineage in world music and an enlightened approach to new music. 8 p.m. $29-$59. Royce Hall, UCLA, 10745 Dickson Court, Westwood, 310.825.2101. cap.ucla.edu
CicLAVia photo courtesy CicLAvia Los Angeles via Flickr. Portals photo courtesy Canon USA. Los Angeles Auto Show photo courtesy @laautoshow/Instagram. Grand Central Market Holiday Marketplace photo courtesy Grand Central Market/Facebook. Hauser & Wirth Holiday Market image (Paul McCarthy, "Santa's Chocolate Shop Figurines (Detail)," 1997) courtesy Hauser & Wirth. Main Street Santa Monica photo courtesy MSBIA. Unique Markets photo courtesy @uniquemarkets/Instagram. Chanukah Celebration at Original Farmers Market photo courtesy Original Farmers Market. Rooftop Cinema Club photo ("Home Alone") courtesy 20th Century Fox. Blitzen's photo courtesy Here and Now. Pumpkin Pie Fries photo courtesy White Oak Communications. "Come From Away" photo by Matthew Murphy. "Wicked" photo by Tristram Kenton. "Dixie's Tupperware Party" photo by Bradford Rogne. American Contemporary Ballet "Nutcracker Suite" photo by Ryan Spencer. Luciana Souza photo by Kim Fox.