From unique festivals to seasonal cocktail menus, check out the top San Diego weekend events for September 27-30.
Edited by Eva Scattergood.
EVENTS
Culture & Cocktails
Sept. 27. Peruse the upcoming exhibition "Javier Marin" at the San Diego Museum of Art. See statues come to life, participate in live figure drawing, watch contortionists twist and bend, indulge in desserts by Home Kitchen Culture and dine al fresco in the park with comfort food from the Fork Yeah Food Truck. 6-10 p.m. Pre-Sale: $5 members, $25 non-members; day-of: $10 members, $35 non-members. 1450 El Prado, Balboa Park, 619.232.7931. sdmart.org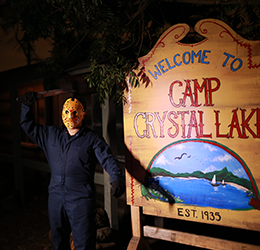 Haunted Trail and Experiment Maze of Balboa Park
Opens Sept. 28. At the Haunted Trail of Balboa Park, it's Friday the 13th every night as Jason has pitched a tent at Camp Crystal Lake. Horror icons have taken over the park at this mile-long trail and 3,500-square-foot maze. Back this year by popular demand are the Stranger Things house and Upside Down world. Not recommended for children under the age of 10. See website for hours. $25 GA, $20 on opening night. Marston Point at the corner of Balboa Dr. and Juniper St., Balboa Park, 619.696.7227. hauntedtrail.net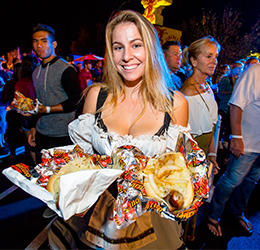 SPONSORED
Prost (Cheers!) La Mesa Oktoberfest is Almost Here
Sept. 28-30. Grab your lederhosens and get ready to bust out your best chicken dance—San Diego's largest Oktoberfest returns for three free days of German-inspired entertainment! Get in the Munich mood with tons of delicious German grub, pints of flowing German Bier, live oompah bands, a German Kinder Karneval, wiener dog races and so much more. F 4-10:30 p.m., Sa 10 a.m.-10:30 p.m., Su 10 a.m.-6 p.m. Free. La Mesa Village, 8030 La Mesa Blvd., La Mesa. lamesaoktoberfest.org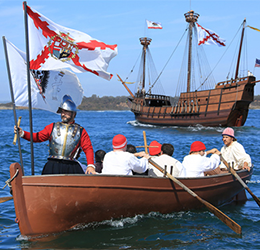 Cabrillo Festival
Sept. 29. Celebrate the discovery of San Diego at this festival that recreates the voyage of 16th century explorer Juan Rodriguez Cabrillo, who landed on the shore of San Diego Bay on September 28, 1542. Expect music, dancing, children's activities and foods of Native Americans, Mexico, Portugal and Spain. Re-enactment of Cabrillo's landing from San Diego's historically accurate replica of the San Salvador on Ballast Point begins at 1 p.m. Festival 11 a.m.-4 p.m. Free, bring ID for entry. Ballast Point on Naval Base Point Loma, 140 Sylvester Road, Point Loma. cabrillofestival.org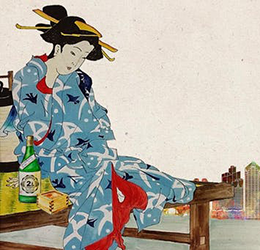 San Diego Sake Festival
Sept. 29. Say "Kampai!" to World Sake Day by tasting more than 20 different types of sake with your very own ochoco sake glassware. Meet the local sake brewers and sommeliers to learn everything about sake while sampling hibachi food pairing samples curated by Cowboy Star Restaurant and Butcher Shop. 2-6 p.m. $35-$40. Quartyard, 1301 Market St., East Village. Tickets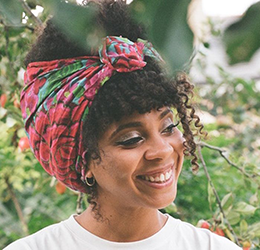 Adams Avenue Street Fair
Sept. 29-30. Experience Southern California's largest free two-day music festival with headliners including Hollie Cook (pictured). Expect beer gardens and beer tastings, giant carnival rides, festival foods, and 300 arts and crafts booths. See website for complete schedule of events. Sa 10 a.m.-10 p.m., Su 10 a.m.-6 p.m. Free. Adams Ave., Normal Heights. adamsavenuebusiness.com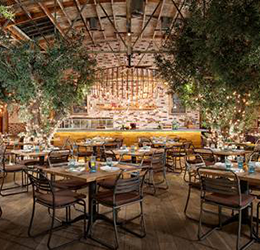 Yoga Under the Olive Trees
Sept. 30. There is no better place to namaste than underneath the 100-year-old olive trees especially when the session is followed by brunch. Herringbone has partnered up with Lululemon La Jolla for a relaxing Sunday morning yoga session followed by a complimentary glass of bubbly or non-alcoholic beverage paired with a two-course brunch menu full of sweet and savory classics. Yoga 8:30-9:15 a.m., followed by brunch. $45. Herringbone, 7837 Herschel Ave., La Jolla, 858.459.0221. Tickets

FOOD + DRINK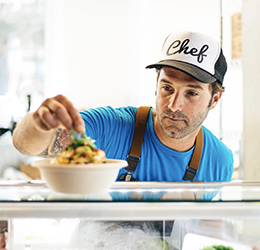 Live Cooking Demo: Donburi 101
Sept. 27. Stop by the Little Italy Food Hall Patio for a live cooking demonstration of donburi by Chef Quindere of Single Fin Kitchen, along with a cocktail demo by You & Yours Distilling Co. Learn how to make a healthy and easy meal using fresh fish and veggies, the background of donburi bowls, as well as the importance of sourcing fresh and sustainable fish. Sam the Cooking Guy will be the special guest MC for this outdoor event. 6-7 p.m. Free. 550 W. Date St., Little Italy. littleitalyfoodhall.com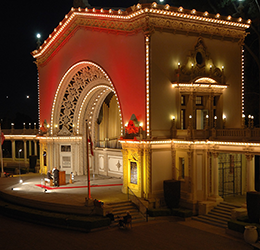 The Prado's Sessions in the Park
Sept. 28. The Prado welcomes DAOU Winery for an intimate wine dinner under the Spreckels Organ Pavilion colonnades starting with live music by San Diego Civic Organist Raúl Prieto Ramírez. After a welcome cocktail, diners will be seated at floral-adorned tables and enjoy four wine-paired courses, along with a Jim Beam cocktail-paired dessert, all from Executive Chef Jonathan Hale. VIP tickets include special seating on stage and a DAOU gift bag. 6-8:30 p.m. $85 GA, $125 VIP. 1549 El Prado, Balboa Park, 619.557.9441. cohnrestaurants.com   
Hundred Proof's New Cartoon-Inspired Cocktails
Now Available. Hundred Proof's new beverage director, Stephen Kurpinsky, is channeling the kid in all of us with a new menu of cereal-infused, Saturday morning cartoon-inspired cocktails. The new brunch libations include the Fruit Loops Ramos Fizz with Singani 63, lemongrass, Aperol, orange blossom, lemon, cereal whipping cream, egg white and soda; Rice Tikis with Kikori Rice Whiskey, Plantation Pineapple Rum, lime, passionfruit, Rice Krispies Orgeat, clarified butter and Angostura bitters; and Crunch Berry Clover Club with AZ Distilling Commerce Gin, Crunch Berries, lemon and raspberry egg white. Sa-Su 10 a.m.-2:30 p.m. 4130 Park Blvd., University Heights, 619.501.6404. hundredproofsd.com
Mendocino Farms Fall Menu Items
Now Available. With the change of season, Mendocino Farms has added two new heartier sandwiches to their menu. The  Pachamama Spanish Bocadillo (pictured) is made with Pachamama Farm's chorizo, prosciutto, goat cheese and manchego spread, pickled tomato relish, arugula and smoked paprika vinaigrette on a toasted sesame roll; or try the El Cadillac en Fuego complete with Mary's free-range chicken, Yucatecan habanero sauce, spicy grilled pineapple escabeche, Oaxacan cheese and black bean crema on a panini pressed soft roll. 8795 Villa La Jolla Dr., La Jolla, 858.731.8130; 12873 El Camino Real, Del Mar, 858.436.0000. mendocinofarms.com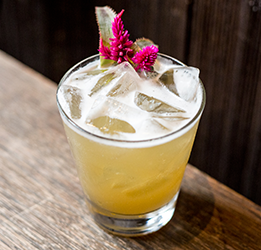 Rustic Root's New Seasonal Cocktail Menu
Now Available. Incorporating various flavors of fall, Rustic Root's new selections include the Winter Blossom (pictured) made with Jack Daniels Rye, Giffard Banana, pineapple, lemon juice and cinnamon syrup; the Frozen Milk 'n' Honey served as a slushy and blended with Maker's Mark, lemon juice, honey syrup, Benedictine and coconut cream; and the Pistols & Petticoats which features Buffalo Trace, lemon juice, lavender syrups, fresh ginger and prosecco. M-F 4 p.m.-2 a.m., Sa-Su 9 a.m.-2 a.m. 535 Fifth Ave., Gaslamp Quarter, 619.232.1747. rusticroot.com

Haunted Trail photo by Mike Rollerson. Yoga Under the Olive Trees photo courtesy of JS2 PR. Live Cooking Demo photo courtesy of Grain & Grit Collective. The Prado's Sessions in the Park photo by Robert Lang. Hundred Proof photo courtesy of Chemistry PR. Mendocino Farms photo courtesy of Bay Bird Inc. Rustic Root photo courtesy of J Public Relations.