From alternative rock to fine art and family fun to fine dining, here are our picks for best weekend events in Los Angeles for September 27-30.
Edited by William Yelles.
EVENTS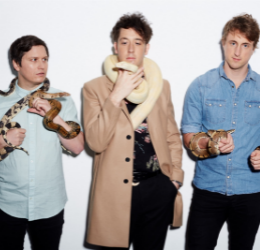 The Wombats
Sept. 27. U.K. alternative rockers The Wombats kick off their North American tour in support of their latest Billboard chart-topping album Beautiful People Will Ruin Your Life. Their latest single "Turn" has racked up more than 25 million streams on Spotify. 7 p.m. $28. The Belasco Theatre, 1050 S. Hill St., L.A., 213.746.5670. Tickets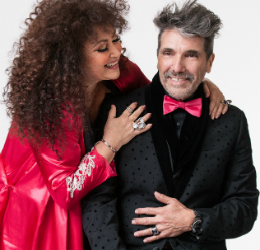 Amanda Miguel and Diego Veraguer
Sept. 28. The acclaimed Argentinean-Mexican musical couple Amanda Miguel and Diego Verdaguer take the stage as part of their Siempre Juntos U.S. Tour 2018. Miguel has sold more than 40 million albums worldwide during her 35 plus year career. For his part, Verdaguer is a multi-platinum selling artist and has been nominated for three Latin Grammys. 7 p.m. $35-$85. The Wiltern, 3790 Wilshire Blvd., L.A., 213.388.1400. Tickets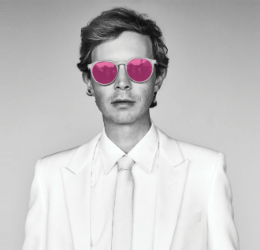 Beck with St. Vincent
Sept. 28. Singer-songwriter Beck revisits his career spanning from his breakthrough single "Loser" to his Grammy-winning album Morning Phase and all the way through his current release Colors. St. Vincent opens the night with a DJ set. 8 p.m. See website for ticket prices. Hollywood Bowl, 2301 N. Highland Ave., L.A., 323.850.2000. hollywoodbowl.com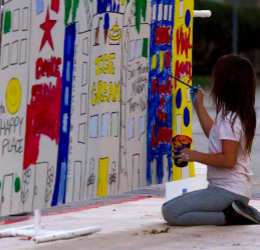 Van Nuys Arts Festival
Sept. 28. The Van Nuys Arts Festival plays host to live music, art installations, family activities, local artists, food trucks and even a 3D dance party. 6-10 p.m. Free. Van Nuys Civic Center, 14410 Sylvan St., Van Nuys, 818.778.4999. culturela.org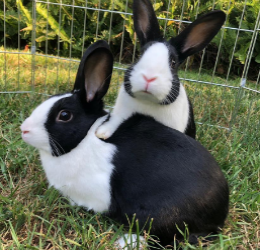 Rescue + Freedom Project Grand Opening
Sept. 29. The Rescue + Freedom Project animal rescue celebrates the grand opening of its new rescue and outreach center in Agoura Hills. Tour the facility and meet survivor animals including dogs, cats, rabbits, pigs and peacocks then dine on hand-crafted drinks and plant-based fare from renowned chefs. 5-10 p.m. $75. Exact address provided upon RSVP. Tickets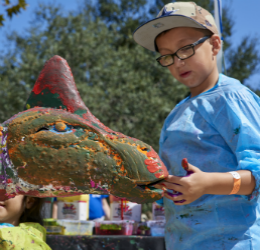 Dino Fest
Sept. 29-30. Join the Natural History Museum of L.A. County for a two-day festival celebrating dinosaurs, their prehistoric past and the science that brings their world back to life. Peek at rare specimens, dig into hands-on activities and explore the museum's famous T-rex. 9:30 a.m.-5 p.m. See website for ticket prices. 900 Exhibition Blvd., L.A., 213.763.3499. nhm.org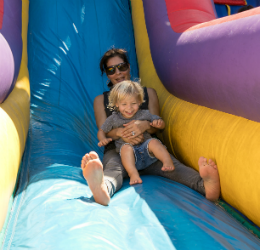 Abbot Kinney Festival
Sept. 30. This festival, now 
in its 34th year, spotlights the eclectic boutiques, artisan eateries and influential art galleries along the "coolest block in America." Enjoy top food trucks and booths, kids' rides and games, four music stages and three beer gardens. 10 a.m.-6 p.m. Free. Abbot Kinney Blvd., Venice, 310.396.3772. abbotkinney.org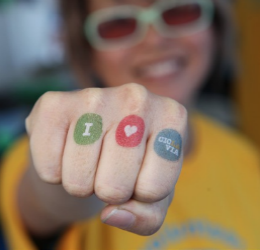 Celebrate LA!: LA Phil 100 x CicLAvia
Sept. 30. The latest periodic CicLAvia street takeover event has a unique musical spin as the org teams up with the LA Phil for a car-free street party featuring 1,800 performers in live shows and activities. Walk, run or bike the entire eight-mile route that stretches from Walt Disney Concert Hall in downtown L.A. all the way to the Hollywood Bowl, or drop by one of the six major "hubs" like the Hollywood Stage where you'll see Rivers Cuomo (Weezer) and Wynton Marsalis. 8:30 a.m.-8:30 p.m. Free. See website for route map, artists list and set times. laphil.com
FOOD + DRINK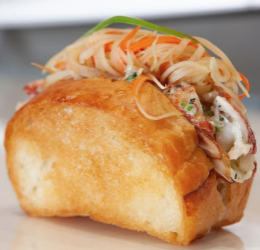 Lukshon Dinner Series
Sept. 27. Lukshon launches a monthly event that will feature one-night-only, six-course menus and rare beverage pairings. First up is "Northeast in the Southeast," celebrating the ingredients and flavors of the Northeast with a Southeast Asian twist. Enjoy Chef Sang Yoon's interpretation of classic New England dishes like a Lobster Roll "Bahn Mi" and Thai Clam Chowder. $75. Reservations required. See website for seating times. 3239 Helms Ave., Culver City, 310.202.6808. Info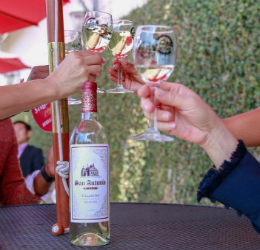 San Antonio Winery Harvest Festival
Sept. 29. San Antonio Winery transforms its parking lot into a wine-themed harvest celebration in honor of its century of winemaking. Wine, beer, food, music, a charity grape stomp and more are planned. 21+. 5-9 p.m. $65-$90. 737 Lamar St., L.A., 323.223.1401. Tickets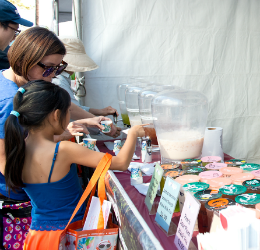 Tastes & Sounds on South Lake
Sept. 29. Sample a diverse selection of culinary delights from 20+ Pasadena Restaurant Row eateries at this popular culinary and music festival. See website for cooking demo and performance schedule. Noon-5 p.m. Free. The Shops on Lake, 345 S. Lake Ave., Pasadena, 626.792.1259. southlakeavenue.org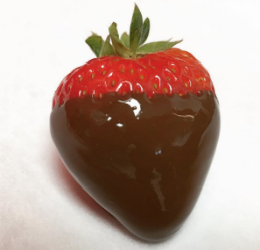 Los Angeles Chocolate Salon
Sept. 30. The 12th Annual Los Angeles Chocolate Salon features the finest artisan, gourmet and premium chocolate. Sample and discover new and original chocolate flavors. Enjoy demonstrations, chef and author talks, wine tasting and beverage vendors, and interviews by TasteTV's Chocolate Television program. 11 a.m.-5 p.m. See website for ticket prices. Pasadena Convention Center, 300 E. Green St., Pasadena. lachocolatesalon.com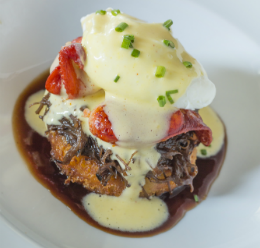 Ocean Prime Brunch
Sept. 30. Beverly Hills steak and seafood mainstay Ocean Prime opens up its terrace patio for its first weekly Sunday brunch. Menu options include truffled eggs with potato pancakes and French toast made with lemon curd, candied bacon and fresh berries. Blood orange mimosas will be flowing as well. 11 a.m.-3 p.m. 9595 Wilshire Blvd., Beverly Hills, 310.859.4818. ocean-prime.com
ARTS + CULTURE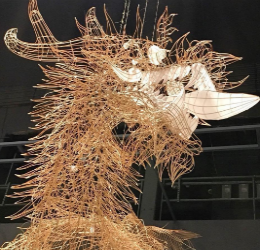 Ai Weiwei: "Life Cycle"
Opens Sept. 28. Chinese artist Ai Weiwei's first major institutional exhibition in L.A. will feature the new and unseen work "Life Cycle," a sculptural response to the global refugee crisis. The exhibition will also present iconic installations "Sunflower Seeds" and "Spouts." Free. Th, Fr, Su 11 a.m.-5 p.m.; Sa 10 a.m.-6 p.m. Marciano Art Foundation, 4357 Wilshire Blvd., L.A., 424.204.7555. marcianoartfoundation.org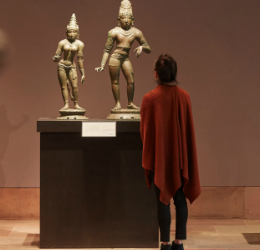 A Night in Focus: India
Sept. 29. The Norton Simon Museum hosts an evening exploring its Indian art collection. Take an artful meditation tour of select works in the collection while enjoying the sounds of the tabla, tanpura and flute or stop by the museum's theater to see works come to life as dancers re-create the poses seen in sculptures from India. 5-7:30 p.m. $15 GA; $12 seniors; free for students and children. 411 West Colorado Blvd., Pasadena, 626.449.6840. nortonsimon.org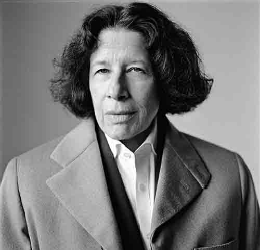 SPONSORED
Fran Lebowitz In Conversation with Matt Holzman
Sept. 30. In a cultural landscape filled with endless pundits and talking heads, cultural critic and bestselling author Fran Lebowitz stands out as one of our most insightful social commentators. She will be at The Theatre at Ace Hotel along with her often outrageous (and outrageously funny) positions on current affairs and culture. 7 p.m. $29-$59. 929 S. Broadway, L.A., 310.826.2101. Tickets
STYLE + BEAUTY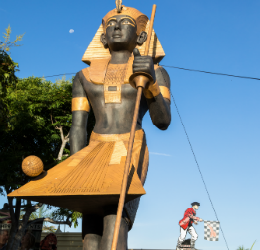 Metropolitan Fashion Week
Sept. 27. The Original Farmers Market trolley tracks will transform into a runway for the Metropolitan Fashion Week opening night costume designer's competition. Entries were inspired by the exhibition King Tut: Treasures of the Golden Pharaoh now on view at the California Science Center. To get into the Egyptian spirit, a 32-foot tall recreation of one of the signature pieces in the King Tut collection will serve as the backdrop to the fashion show. 6:30 p.m. 6333 W. Third St., L.A., 323.933.9211. farmersmarketla.com
Beck photo courtesy Hollywood Bowl. The Wombats photo by Tom Oxley. Van Nuys Arts Festival photo courtesy Van Nuys Arts/Facebook. Rescue + Freedom Project photo courtesy @rescuefreedomproject/Instagram. Dino Fest photo courtesy of the Natural History Museum of Los Angeles County. Abbot Kinney Festival photo by Venice Paparazzi. Celebrate LA!: LA Phil 100 x CicLAvia photo courtesy @ciclavia/Instagram. Lukshon Dinner Series photo courtesy @lukshonla/Instagram. San Antonio Winery Harvest Festival photo courtesy @sanantoniowinery/Instagram. Taste & Sounds on South Lake photo courtesy South Lake Business Association. Chocolate Salon photo courtesy @cocoanoircafe/Instagram. Ai Weiwei: "Life Cycle" photo courtesy @marcianoartfoundation/Instagram. A Night in Focus: India photo courtesy Norton Simon Art Foundation.