From restaurant openings to celebrity performances, check out the top San Diego weekend events for August 23-26.
Edited by Eva Scattergood.
EVENTS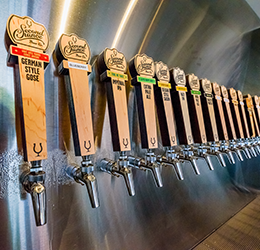 Pints and Plants
Aug. 23. Sip on a Second Chance beer while you learn about the best potting techniques, proper soil and care methods for these low maintenance Sansevieria plants. Tickets include your choice of plant, an EcoForms biodegradable pot, all potting materials and one pint of beer. 6-8 p.m. $30. Second Chance Beer Co., 15378 Ave. of Science #222, Carmel Mountain, 858.705.6250. thepottedpoppy.com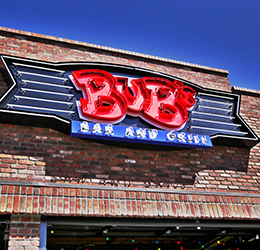 Bub's @ the Beach's 20th Anniversary Party
Aug. 26. Rock your favorite '90s attire for the themed anniversary party of this local staple. Bub's will be celebrating with daily specials available the entire week leading up to the event, culminating with $5 mules, roll back drink specials and '90s music all night long. 9 p.m. 1030 Garnet Ave., Pacific Beach, 858.270.7269. bubspb.com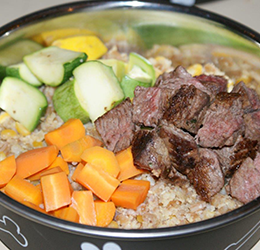 National Dog Day at Coastline
Aug. 26. Celebrate National Dog Day with canine delicacies from the Baxter's Bites menu. Depending on your pup's culinary preferences there's a Coastal Bowl composed of seared salmon, brown rice, peas and carrots or the Royal Treat with beef tenderloin, three-grain salad and farmers market vegetables. Owners can treat themselves with offerings from new Chef de Cuisine Collin Leaver like the sea scallops with white corn puree, roasted yellow corn and pine nut agrodolce for dinner. 6:30 a.m.-9:30 p.m. L'Auberge Del Mar, 1540 Camino Del Mar, Del Mar, 858.793.6460. laubergedelmar.com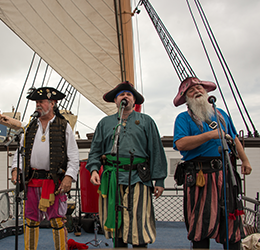 Sea Chantey Festival
Aug. 26. Climb aboard the Star of India—the world's oldest active sailing ship—for this annual festival. Visitors will enjoy sea chanteys (songs recounting the adventure, tragedy and romance of life at sea) and traditional folk music performed by popular local and national artists including The Jackstraws, The Chanteymen and Kick Up the Dust. The museum's sail crew will also demonstrate various shipboard skills and welcome visitors to join in and raise the sails of the iconic Star of India. 11 a.m.-4:45 p.m. Free with admission. Maritime Museum, 1492 N. Harbor Dr., Embarcadero, 619.234.9153. sdmaritime.org

FOOD + DRINK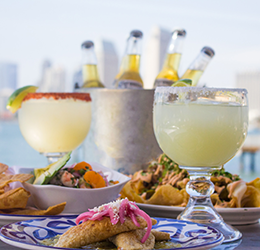 el Roy's Tequila Bar + Kitchen
Now Open. What was formerly Candela's has been transformed into an indoor-outdoor waterfront gem with panorama views of the downtown skyline. Menu highlights from Executive Chef Chris Gallo include the grilled pork chop "al pastor"; watermelon and citrus shrimp ceviche; and Mexican corn pudding alongside a spirits menu with more than 90 specialty options focusing on tequila and mezcal. Stop by for lunch, dinner or weekend brunch with Happy Hour daily. See website for hours. 1201 First St., Coronado, 619.537.0195. elroyssd.com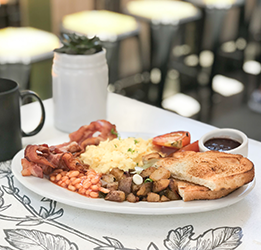 Weekend Brunch at Queenstown Bistro
Now Available. Located in the central clock tower of Westfield UTC, Queenstown Bistro is a relaxing garden oasis now offering a weekend brunch menu. Dishes range from the traditional New Zealand Brekkie with cheesy eggs, grilled tomato, NZ baked beans, toast and country potatoes to a Bread Pudding French Toast served with whipped ricotta and fresh strawberries. Be sure to pair your dish with a signature mimosa or housemade sangria. Sa-Su 11 a.m.-2 p.m. 4545 La Jolla Village Dr. Suite 18, UTC, 858.623.2745. queenstownbistro.com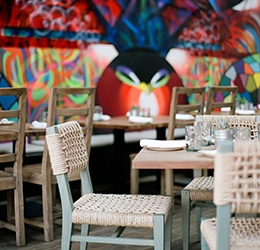 When Puesto Met Ballast Point
Aug. 23. Puesto showcases modern Mexican cuisine paired with Ballast Point brews at this five-course dinner. The evening's menu takes inspiration from a variety of regional Mexican cuisines from central Mexico with Tacos El Pastor (achiote marinated pork, grilled pineapple) paired with Pineapple Sculpin to Baja with Callo de Hacha Laminado (thinly sliced raw scallops, lime, Meyer lemon caviar, cilantro salt, radishes, avocado emulsion, black garlic chile oil) paired with Bonito Blonde. 6 p.m. $75. Puesto at The Headquarters, 789 W. Harbor Dr., Embarcadero, 619.233.8880. Tickets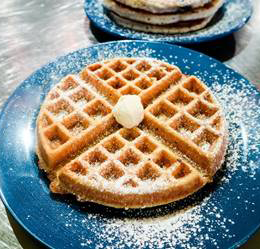 National Waffle Day at Cafe 222
Aug. 24. Spend this tasty holiday at Cafe 222 where they will be offering their Golden Waffle, a thick golden brown malted waffle, for $2.22. Additional signatures waffles include pumpkin, reminiscent of pumpkin pie; pecan waffle, topped with toasted pecans; blueberry cornbread waffle with crunchy, corn-buttermilk batter; and more. 7 a.m.-2 p.m. 222 Island Ave., downtown, 619.236.9902. cafe222.com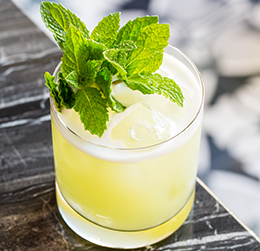 Sunday Guest Bartender Series
Aug. 26. Join local cocktail masters Eddie Avila and Cesar Sandoval of Whisknladle for some craft mixology at Fifth & Rose. This New Orleans-themed afternoon will feature specialty cocktails, creole bites and a New Orleans brass band. Enjoy cheddar polenta cakes with grilled tiger shrimp, chicken fried wagyu steak sliders and more. 2-6 p.m. Pendry San Diego, 550 J St., downtown, 619.738.7316. pendryhotels.com
ARTS + CULTURE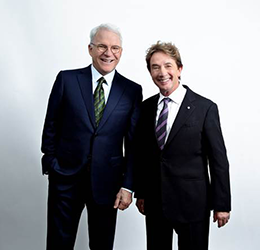 "An Evening You Will Forget for the Rest of Your Life"
Aug. 25. Steve Martin and Martin Short bring their show, featuring the Steep Canyon Rangers and Jeff Babko, to the Pechanga this summer. In this special performance, Martin and Short will present new material in a variety of musical sketches and conversations on their iconic careers, most memorable encounters, and of course, their legendary lives in show-business and stand-up. 8 p.m. $89+. Pechanga Summit, 45000 Pechanga Pkwy., Temecula, 888.810.8871. pechanga.com

El Roy's photo courtesy of Blue Bridge Hospitality. National Waffle Day photo courtesy of Cafe 222. "An Evening You Will Forget for the Rest of Your Life" photo courtesy of Pechanga.