From Earth Day celebrations to spirit-focused festivities, check out the top San Diego weekend events for April 19-22.
Edited by Eva Scattergood.
EVENTS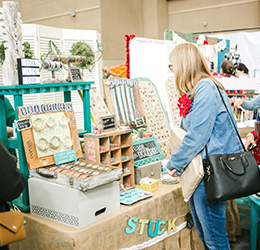 Queen Bee Market
Apr. 20-21. Co-owned by two San Diego sisters and described as "Etsy comes to life," this market features artisans and vendors who create handmade home decor, accessories, clothing, paper arts, vintage items and furniture. Additional highlights include live demonstrations, make-and-take stations and more. F 4-9 p.m., Sa 9 a.m.-4 p.m. $3 GA, free for kids 12 and under. Del Mar Fairgrounds, Bing Crosby Hall, 2260 Jimmy Durante Blvd., Del Mar. thequeenbeemarket.com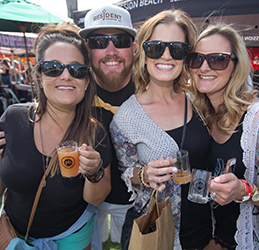 Bikes, Boards and Brews
Apr. 21. Celebrate Pacific Beach culture and all the good things it has to offer. This event will bring you back to the endless summer days at Tourmaline Beach with surfboards, beach cruisers, beach-inspired art and craft beer tasting. Enjoy tasters from San Diego's top craft brewers, food pairings from local Pacific Beach restaurants, live music, local artists and more. 1-5 p.m. $42 GA, $47 VIP. Crown Point Park, 3600 Corona Oriente Road, San Diego. pacificbeach.org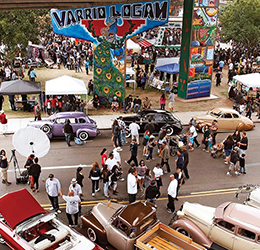 Chicano Park Day
Apr. 21. The 48th annual event celebrating Chicano Park—a designated National Historic Landmark—features traditional music and dance, a lowrider car show, art workshops for kids, and food, arts and craft vendors. The park has received international recognition as a major public art site for its commanding mural paintings of the past and present struggles of Mexican and Chicano history. 10 a.m.-5 p.m. Free. Chicano Park, between National and Logan avenues, Barrio Logan. chicano-park.com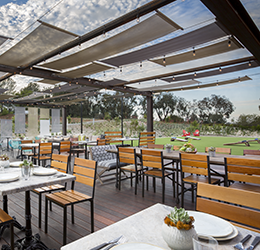 DIY Succulent Workshop
Apr. 22. Celebrate Earth Day by learning to craft your very own succulent arrangement. You will be given everything you need, including driftwood and succulents; along with an instructor to demonstrate and two glasses of champagne. Your craft with also support Project Wildlife, a program designed by the San Diego Humane Society that helps ensure animals in need receive care at a wildlife rehabilitation center. 10 a.m.-1 p.m. $60. Farmer & The Seahorse, 10996 Torreyana Road, Torrey Pines. Tickets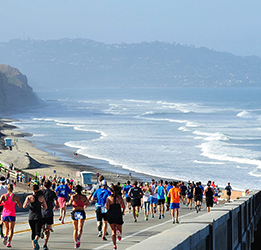 La Jolla Half Marathon and Shores 5K
Apr. 22. Kick-start your morning with a marathon course beginning at the Del Mar Fairgrounds that goes along the coast, through Torrey Pines State Park and finishes in Ellen Browning Scripps Park at La Jolla Cove. The 5K course is just as scenic, beginning near Scripps Pier and finishes at the same location as the half marathon. Start time for both races 7 a.m. $120 half marathon, $50 5K. Del Mar Fairgrounds, 2260 Jimmy Durante Blvd., La Jolla. inmotionevents.com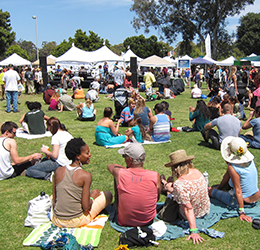 San Diego EarthFair
Apr. 22. Witness one of the world's largest annual environmental fairs that features more than 300 educational exhibits, kids' entertainment, food vendors and live music. The exhibits represent every type of environmental organization, governmental program and commercial enterprise with goods, services and causes that address the environment and quality of life. There will also be an Earth Day Parade starting at the Spanish Village marching to the Children's Area in the Pan American Plaza. 10 a.m.-5 p.m. Free. Balboa Park, San Diego. earthdayweb.org

FOOD + DRINK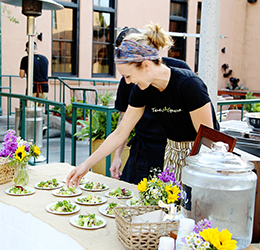 Taste of Liberty Station
Apr. 18. Take a stroll and explore the best that Liberty Station has to offer all in one night—tastes from featured eateries in the neighborhood, live music and entertainment in the promenades and works of art in the local galleries. Attendees 21+ have the option to purchase a "Bubbly Pass" to sample a variety of sparkling wines in the Bubbly Garden in the Central Promenade. 5-9 p.m. Liberty Pass $30 pre-sale; $40 at the door; Bubbly Pass (21+) $15 pre-sale; $20 at the door. Liberty Station, 2640 Historic Decatur Road, San Diego. tasteoflibertystation.com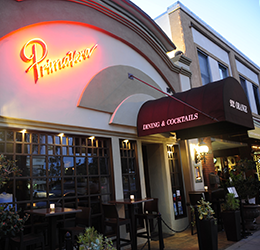 Winemakers Dinner Featuring Castello Banfi
Apr. 19. Indulge in a five-course dinner paired with wines from Castello Banfi at Primavera Ristorante. This Coronado staple serves Northern Italian cuisine inspired by the fresh, local ingredients. Menu highlights include duck confit ravioli paired with Bolla Verona Russo IGT, braised veal cheeks atop Grana Padano risotto and a baked brie and pear tart paired with late-harvest Florus. Call to make reservations. 6 p.m. $85. Primavera Ristorante, 932 Orange Ave., Coronado, 619.435.0454. primavera1st.com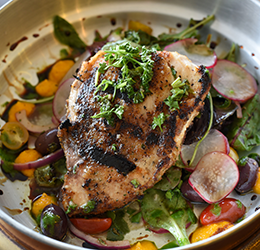 Verandina
Opens Apr. 20. Imperial Beach welcomes a new Italian eatery with executive chef and owner Marco Provino crafting dishes inspired by Italy's coastal towns with a California twist. Menu highlights include truffle arancini with porcini mushrooms, a veal cotoletta burger with bread-crusted veal medallions and swordfish alla palermitana with mixed greens (pictured). With two waterfront levels, the lower level includes a bar with nearly a dozen taps and an outdoor dog-friendly patio; while the upstairs is the ocean-view dining room, perfect for dinner with a view. 4-10 p.m. Verandina, 710 Seacoast Dr., Imperial Beach, 619.271.6795. verandinarestaurant.com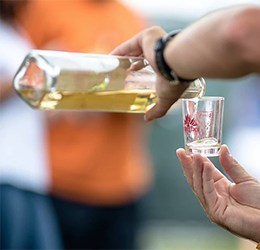 Taco and Tequila Music Festival
Apr. 21-22. Experience California's largest traveling tequila and taco music festival as it makes its first stop of the year in San Diego. Saturday will feature top-shelf tequila sampling, while Sunday will center on a variety of margaritas. Both days will include food vendors, craft beer and live music. Sa noon-7 p.m., Su noon-6:30 p.m. $10-$60. Embarcadero Marina Park South, 200 Marina Park Way, downtown. tequilaandtacomusicfestival.com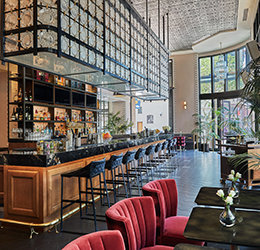 Sunday Delight Guest Bartender Series
Apr. 22. Join local cocktail master Dave Kinsey of Kindred for some craft mixology at Fifth & Rose at The Pendry. This New Orleans-themed afternoon will feature specialty cocktails, creole bites and a New Orleans brass band. Enjoy southern bellinis with macerated cherries, cheddar polenta cakes with grilled tiger shrimp, crispy frog legs with a creole aioli and more. 2-6 p.m. Fifth & Rose at The Pendry, 550 J St., downtown, 619.738.7316. pendryhotels.com
ARTS + CULTURE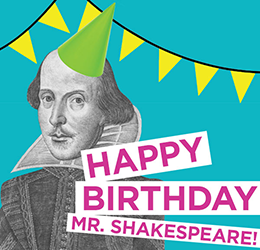 Happy Birthday Mr. Shakespeare
Apr. 21. Celebrate the 454th birthday of playwright William Shakespeare. Highlights include cake, birthday games, sonnet karaoke and puppet theatre, hosted by local artist Alex Guzmán, along with music by classic Elizabethan musicians Mark Danisovszky and Jeff Pekarek. 10:30 a.m.-2 p.m. Free. Copley Plaza at The Old Globe, 1363 Old Globe Way, Balboa Park. theoldglobe.org

Queen Bee Market photo courtesy of Queen Bee Market. Winemakers Dinner photo courtesy of Primavera Ristorante.