From film screenings to tasting events, check out the top San Diego weekend events for April 12-15.
Edited by Eva Scattergood.
EVENTS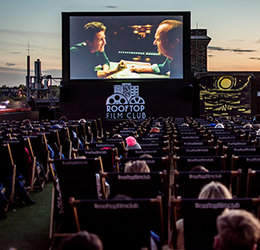 Rooftop Cinema Club
Apr. 12. The UK-based Rooftop Cinema Club (RCC) will make its latest foray into the U.S. with the grand opening of San Diego's very own outdoor cinema, located atop the Manchester Grand Hyatt. RCC is revolutionizing the movie-going experience in its unique and one-of-a-kind setting beneath the stars. Some Like It Hot, starring Marilyn Monroe, will be the premiere sunset screening. 18+. Doors open 6:30 p.m., movie 7:30 p.m. $17+. Manchester Grand Hyatt rooftop, 1 Market Place, downtown. rooftopcinemaclub.com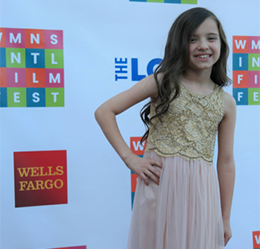 Women's International Film Festival San Diego
Apr. 13-15. Experience both feature-length and short films that cover themes of family, LGBT, technology, body image and sexual assault. Additional highlights include a VIP red carpet opening; a filmmaker breakfast with the opportunity to meet female filmmakers from around the world; a women-in-film industry panel; and more. See website for ticket prices. THE LOT, 2620 Truxtun Road, Liberty Station. womensfilmfestivalsandiego.com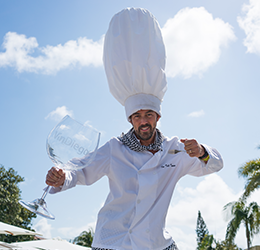 VinDiego
Apr. 14. Sample 300+ unique award-winning wines with more than 20 of San Diego's finest restaurants offering dishes at this annual tasting celebration. There will also be live music to add to the ambiance of this outdoor event. 4-7 p.m. $85. NTC Liberty Station, 2629 Historic Decatur Rd., San Diego. vindiego.com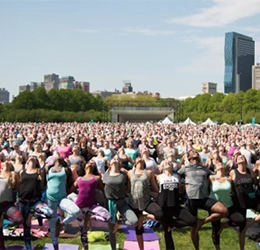 Wanderlust 108
Apr. 14. Experience the world's only mindful triathlon with a 5K, followed by 90 minutes of yoga and ending with a guided meditation session to clear your mind and relax your body. Additional activities include aerial yoga, bodywork and tarot card reading. Local artisans will be at the Kula Market and Wanderlust's True North Cafe, and will offer healthy snacks and lunch. 7:30 a.m.-3 p.m. $49.08 ($1.08 of each ticket will be donated to the Global Funds of fight AIDS). Preble Field Liberty Station, 2455 Cushing Road, Point Loma. wanderlust.com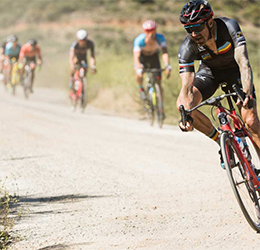 Belgian Waffle Bike Ride
Apr. 15. Attracting world-class cyclists from around the world, this event was inspired by the one-day spring classics of Belgium. With a new course this year, the ride will cover trails, hills and rolling roads in North County. Also, expect an expo featuring more than 60 vendors from the cycling, lifestyle and fitness world; as well as a Lost Abbey beer garden. 5 a.m.-5 p.m. Lost Abbey Brewery, 155 Mata Way, San Marcos. belgianwaffleride.bike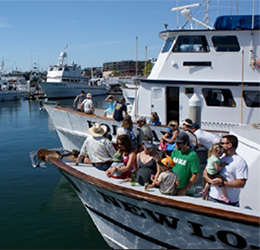 Day at the Docks
Apr. 15. Watch the official start of Southern California's saltwater fishing season at the West Coast's largest celebration of sportfishing. Highlights include fishing tackle presented by leading manufacturers; historical displays that underscore how far saltwater tackle design has come; and how-to seminars by expert fishermen to improve technique and results. Boat rides on San Diego Bay, displays by marine artists, food and entertainment also included. Free. 9 a.m.-5 p.m. Sportfishing Landings, 2838 Garrison St., Point Loma. sportfishing.org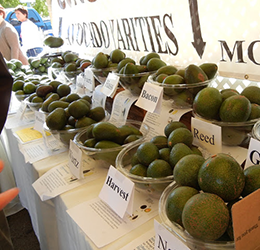 Fallbrook Avocado Festival
Apr. 15. Head to the "Avocado Capital of the World" to celebrate and eat the best of the crop—including avocado-themed gifts, guacamole contests, live music, beer gardens and more. For the kids, there will be a Best Dressed Avocado contest and a carnival. 9 a.m.-5 p.m. Free. Main Street, downtown Fallbrook. fallbrookchamberofcommerce.org  

FOOD + DRINK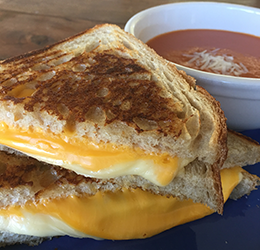 National Grilled Cheese Day at Cafe 222
Apr. 12. Celebrate this foodie holiday with a delicious sandwich. Try the "Mugs Lunch"—named after owner Terryl Gavre's mother—that features a classic grilled cheese with a side of homemade roasted tomato soup. Other melts include the Ortega chili, ham and jalapeño; a tuna melt with house-made tuna fish salad, melted American cheese and sliced tomatoes; one with ham, Swiss cheese, dill pickle and grainy mustard; and more. 11:30 a.m.-1:45 p.m. Cafe 222, 222 Island Ave., downtown, 619.236.9902. cafe222.com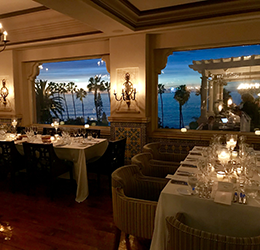 ZD Wine Dinner at The Med
Apr. 12. Chef Alex Emery and his culinary team present a five-course dinner paired with selected blends from ZD Wines. Menu highlights include octopus carpaccio paired with Chardonnay, smoked beet tartare paired with Pinot Noir, dry-aged ribeye cap paired with Cabernet Sauvignon and more. $125. 6-9 p.m. The Med at La Valencia Hotel, 1132 Prospect St., La Jolla. Tickets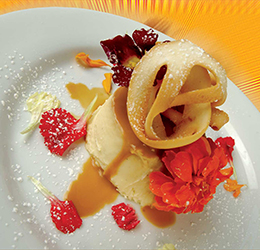 Taste of Hillcrest
Apr. 14. Embark on San Diego's largest self-guided culinary tour. Experience the sights, sounds, smells and flavors of the world while savoring small bites from more than 35 of Hillcrest's most recognized and award-winning restaurants. The tour includes beer samples from more than a dozen local breweries, as well as a wine tasting by PRP Wine International. Noon-4 p.m. $30 pre-sale, $35 day-of. Two Check-in Locations: Rite Aid, 535 Robinson Ave.; Rich's Nightclub, 1051 University Ave., Hillcrest. fabuloushillcrest.com

Rooftop Cinema Club photo provided by RCC.