From the best of San Diego dining on display to new art exhibits, check out the top San Diego weekend events for January 18-21.
Edited by Christina Wiese.
EVENTS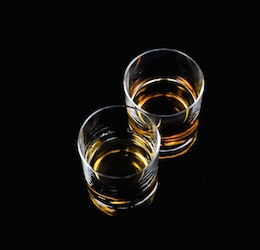 Whiskey Dinner
Jan. 18. Sip the night away at High West Distillery + Florent's three-course dinner and cocktail pairing. Upon arrival, guests can enjoy tray-passed appetizers and a welcome cocktail before sitting down for the main attraction. 7:30-9:30 p.m. $50+. 672 Fifth Ave., San Diego. florentsd.com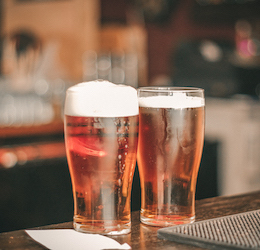 10 Barrel Brewing x Carnitas Snack Shack
Jan. 18. Beer and tacos collide for a tasty night of five courses, each carefully paired with a beer crafted by brewmaster Ben Shirley. Menu highlights include mussels tacos with yellowtail bacon, chanterelles, leek, fennel and fine herbs (paired with Chela Vida, a Mexican lager) and a hop smoked duck breast taco with cipollini onion, peas, crispy potato, yellow curry (paired with Apocalypse IPA). 6-8:30 p.m. $70. 10 Barrel Brewing Co., 1501 E. St., San Diego. Tickets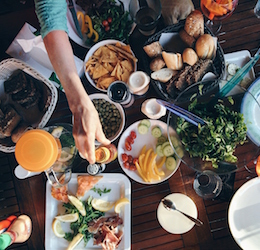 SPONSORED
San Diego Restaurant Week
Jan. 21-28. San Diego Restaurant Week returns for an edible extravaganza to ring in the New Year! This foodie-favorited week is the perfect time to take a culinary tour through the diverse and thriving food culture of San Diego. With over 180 participating restaurants offering prix-fixe menu options around San Diego County, you're sure to find the perfect place to satisfy any craving. Tickets are not necessary for this delectable week of discounted dining, but reservations are recommended! See website for more information including a list of participating restaurants, or to make your reservations in advance. sandiegorestaurantweek.com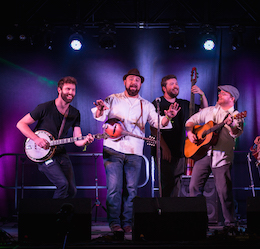 The Hillbenders
Jan 21. Banjo, mandolin, guitar and upright bass take center stage in Escondido this weekend for a raucous show from Missouri's own The Hillbenders. The group's infectious hooks and love for classic bluegrass has seen them perform on season seven of America's Got Talent and at the Telluride Bluegrass Band Competition. 7:30 p.m. $32-$42. California Center for the Arts, 340 N. Escondido Blvd., Escondido. artcenter.org

ARTS + CULTURE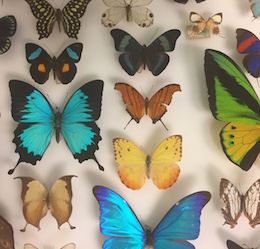 Balboa Park: Museum Marvel
Now Open. The San Diego Natural History Museum newest exhibit, Unshelved: Cool Stuff from Storage, offers a look behind the scenes into its research collection areas and storage spaces. Explore specimens from all over the world—including brilliant gems, an emperor penguin, a 20-foot-long anaconda skin, pinned bugs and insects and much more. Displayed items were artistically arranged to emphasize their scale, and were selected to showcase the museums history of collecting, dating back to 1874. 1788 El Prado, Balboa Park, 619.232.3821. sdnhm.org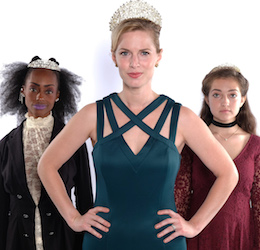 'The Last Wife'

Jan. 17-Feb. 11. This contemporary reimagining of the compelling relationship between Henry VIIII and his last wife, Katherine Parr, is a witty and powerful examination of sexual politics and women's rights. Cygnet Theatre at Old Town Theatre, 4040 Twiggs St., Old Town. cygnettheatre.com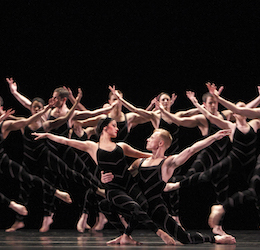 Paul Taylor Dance Company
Jan. 20. Part of San Diego Symphony's ongoing It's About Time festival, enjoy a powerful performance that fuses bravura dancing and emotional music. The iconic work Cloven Kingdom will be featured set to John Herbert McDowell's freewheeling arrangement—or disarrangement—of music by Arcangelo Corelli, Henry Cowell and Malloy Miller. 8 p.m. $17-$73. Spreckles Theatre, 121 Broadway, San Diego. ljms.org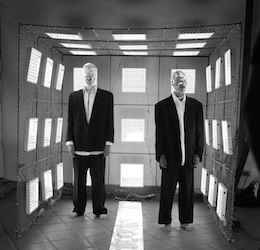 'The Language of Things'
Jan. 20-Mar. 17. Step into an immersive world where time slows down at San Diego Art Institute's latest multimedia exhibition. Featuring multichannel sensors and dynamic audio and visual material, U.S./Mexico-based artist Roberto Romero-Molina invites attendees into a world of perception, wonder and mystery. $5 GA; 3$ Seniors, military, teachers, students; Free SDAI members and children under 12. San Diego Art Institute, 1439 El Prado, Balboa Park, House of Charm, San Diego. sandiego-art.org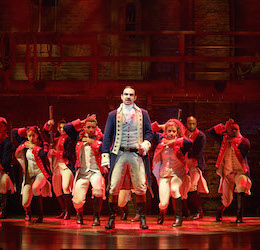 'Hamilton' 
Through Jan. 28. Featuring a score that blends hip-hop, jazz, blues, rap, R&B and Broadway, the Tony Award-winning musical tells the story of Founding Father Alexander Hamilton. Broadway/SanDiego Civic Theatre, 1100 Third Ave., downtown. See website for showtime and ticket prices. broadwaysd.com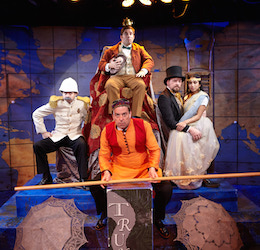 'Around the World in 80 Days'
Through Feb. 4. Join fearless adventurer Phileas Fogg in the original "Great Race," circling the globe with danger, romance and comic surprises at every turn. North Coast Repertory Theatre, 987-D Lomas Santa Fe Dr., Solana Beach. See website for showtimes and ticket prices. northcoastrep.org
Unshelved photo by Bradley Tsalyuk / San Diego Natural History Museum. 'The Last Wife' photo by Daren Scott. 'Hamilton' photo by Joan Marcus. 'Around the World in 80 Days' photo by Aaron Rumley.