From fall festivals to taco tasting events, check out the top San Diego weekend events for November 2-5.
Edited by Madelyn Harris.
EVENTS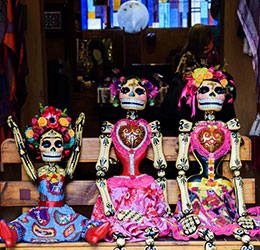 Old Town Día de los Muertos
Nov. 1-2. Tour traditional altars set up in museums and shops, and participate in a candlelight procession to the cemetery (night of Nov. 2) at this cultural celebration honoring those who have died. 1-9:30 p.m. Free. Old Town. oldtownsandiego.org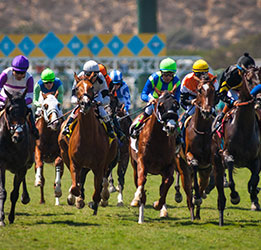 Del Mar Racing
Nov. 1-26. The fall "Bing Meet" features thoroughbred racing four days a week (dark M-W, except Nov. 1; and Nov. 9). Highlights of the racing season include the Breeders' Cup (Nov. 3-4) and Taste of the Turf Club Sundays. Check website for post times. Del Mar Fairgrounds, 2260 Jimmy Durante Blvd., Del Mar. dmtc.com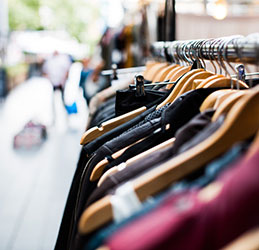 Carlsbad Premium Outlets: Shop Under the Stars Event
Nov. 2. Head to the Carlsbad Premium Outlets for the 13th annual event, in which attendees can join participating retailers for a night of live entertainment, a silent auction, raffle prizes and gift bags. 100% of event proceeds will benefit a variety of organizations, including Boys & Girls Club of Carlsbad, The Flower Fields Foundation, Milestone House and more. 5-9 p.m. $30. 5620 Paseo Del Norte, Carlsbad. Tickets.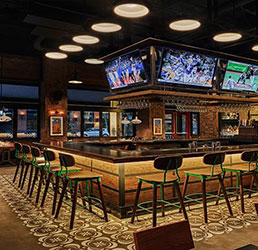 Watch the Game with a Pro
Nov. 4. Join former San Diego Chargers center Nick Hardwick for an up-close-and-personal viewing of the Purdue vs. Illinois game. Chat with Hardwick and friends, enjoy food and beverage specials or try your hand at beer pong. 9 a.m. Nason's Beer Hall at Pendry, 570 J St. pendryhotels.com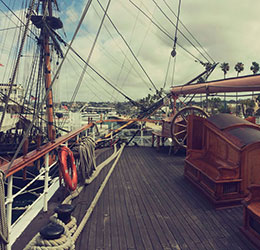 Maritime Museum: New Exhibit Party
Nov. 4-5. Celebrate the museum's newest exhibit, Rum: Sailors, Pirates and Prohibition, which tells the story of the new world's first distilled spirits from its origins to today's trendy cocktail lounges. In addition to viewing the new exhibit, guests will enjoy live entertainment and historic rum drinks. 3-6 p.m. $18 ticket includes admission to exhibit and party. 1492 N Harbor Drive, 619.234.9153. sdmaritime.org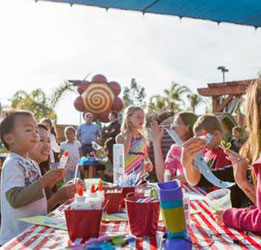 7th Annual Fall Family Festival
Nov. 5. San Diego Children's Discovery Museum is hosting a full day of fall fun at their annual family event. The festival will feature a petting zoo and animal education, live music, carnival games, a bubble party, food truck, beer and wine cash bar for adults and more. 9:30 a.m.-3 p.m. $5 for members, $10 for non-members. 320 N. Broadway, Escondido. sdcdm.org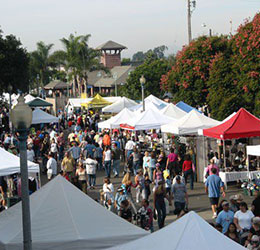 Carlsbad Village Faire
Nov. 5. The streets of Carlsbad will come alive with the sights and smells of fair time as 850 vendors offer guests a variety of handmade gifts and mouthwatering foods. Stretching 14 blocks, this family-friendly event promises to be one of the largest in North County. 8 a.m.-4 p.m. Free. Grand Ave., between Carlsbad Blvd. and Jefferson St., Carlsbad. carlsbad.org
FOOD + DRINK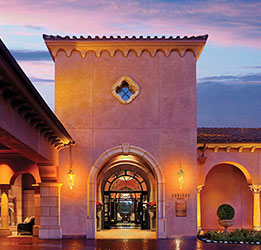 Krug Dinner at Addison
Nov. 3. In celebration of Breeders' Cup, chef William Bradley of Addison will host a Krug dinner in the restaurant's private dining room, complete with a cocktail reception to start the evening. The dinner will feature five delectable courses complemented with Krug champagnes. 6-8:30 p.m. $1000. 5200 Grand Del Mar Way, 858.314.1900. addisondelmar.com
San Diego Beer Week
Nov. 3-12. Celebrate the art of craft beers during this annual event, featuring dozens of local breweries and a lineup of tastings, festivals, brewery tours, cheese pairings and beer dinners. Various locations. sdbw.org
Fish Taco and Beer Pairing Event
Nov. 4. Modern Mexican restaurant Puesto has paired up with the fishermen of the Tuna Harbor Dockside Market and local craft brewer AleSmith Brewing Company to create a one-of-a-kind event in honor of San Diego Beer Week. Puesto will create three different tacos, created on a plancha, a fryer and a grill. Each taco will be paired with a different 12 oz beer from AleSmith. 11 a.m.-2 p.m. $35. 789 W Harbor Drive, 619.233.8880. eatpuesto.com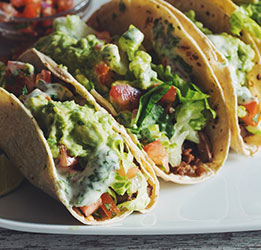 Vegan Taco Cook-Off
Nov. 4. Join the vegan community of San Diego as you help determine the best vegan taco amongst local vendors. Two prizes—Judge's Prize and People's Choice—will be awarded. After judging, the event will open up to ticketed general admission where everyone can indulge in the vendor's full menus. 4-8 p.m. $5-$20. Fair @ 44, 4430 El Cajon Blvd. eventbrite.com
ARTS + CULTURE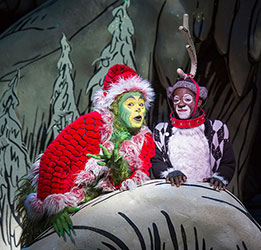 Dr. Seuss' 'How the Grinch Stole Christmas'
Nov. 4-Dec. 24. For spirited kids young and old, experience this annual holiday production of a Dr. Seuss classic. View website for full schedule and pricing. Shiley Stage at the Old Globe, 1363 Old Globe Way, Balboa Park.  theoldglobe.org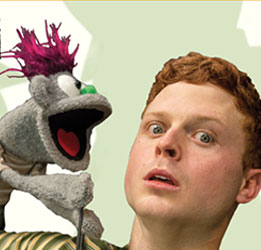 'Hand to God'
Through Nov. 12. When a devilish sock puppet named Tyrone infiltrates an angst-ridden Texas church youth group, all hell breaks loose in this irreverent and hilarious dark comedy—the most produced play in the U.S. $20-$52. San Diego Rep, Lyceum Theatre, 79 Horton Plaza, downtown. sdrep.org