From floral attractions to boozy dinners and festivals, check out the top San Diego weekend events for March 8-11.
Edited by Whitney Lauren Han.
EVENTS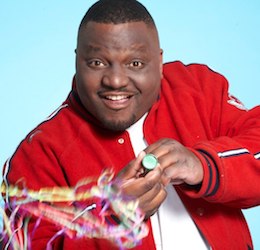 Aries Spears at the American Comedy Club
Mar. 8. From being a regular on Fox's Mad TV, starring in feature films, appearing on a number of national talk shows and continually touring the country with his stand-up, guests can now witness comedian Aries Spears in action. 21+. Th 8 p.m., F 7:30 p.m. & 9:30 p.m. $22. 818-B 6th Ave., San Diego, 619.795.3858. americancomedyco.com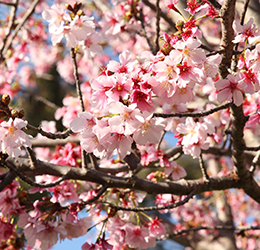 Cherry Blossom Festival
Mar. 9-11. Welcome spring with open arms while appreciating the beauty of cherry blossom flowers—the Japanese custom of hanami. Each day will be accompanied by various food vendors, cultural performances and demonstrations and family-friendly activities. 10 a.m.-6 p.m. $12 pre-sale, $10 GA; $8 students, active military, seniors (65+) with ID; free for ages 6 and under. Japanese Friendship Garden, 2215 Pan American Road E., San Diego, 619.232.2721. niwa.org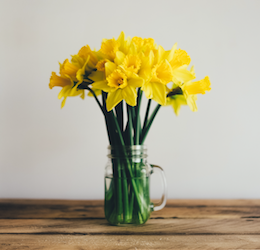 14th Annual Daffodil Show
Mar. 10-11. Celebrate spring with The Flower of Hope and view over a thousand daffodils on display. Visitors can have their questions about daffodils answered by National Daffodil Society experts. Noon-5 p.m. Free. Julian Town Hall, 2129 Main St., Julian, 760.765.1857. visitjulian.com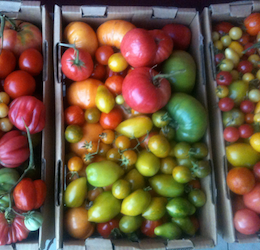 Tomatomania
Mar. 10-11. Scott Daigre's Tomatomania returns with his famous weekend-long sale of heirloom and hybrid tomato seedlings. Enjoy tomato-themed refreshments and take a garden docent-led tour of the venue at 10 a.m. (offered both days) where you can get first-hand information on the plants and trees growing at The Garden. 9 a.m.-4 p.m. Free. The Water Conservation Garden, 12122 Cuyamaca College Dr. West, El Cajon, 619.660.1687. thegarden.org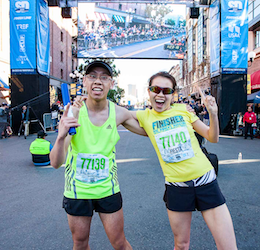 San Diego Half Marathon & 5K
Mar. 11. Stretch out your legs for the annual premier race that celebrates the beauty and uniqueness of San Diego while raising money to help its communities. All net proceeds are donated to community service projects and local charitable causes. 7 a.m. See website for prices and registration. Petco Park, 100 Park Blvd., San Diego, 619.33.6786. sdhalfmarathon.com

FOOD + DRINK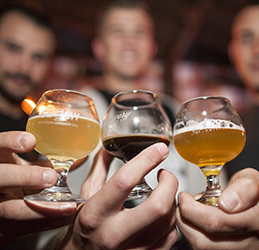 Deschutes Beer Dinner
Mar. 7. Indulge in four courses and an exclusive American Wheat welcome beer. Menu highlights include french onion consommé, beer-horseradish cured salmon gravlax, espresso crusted lamb lion rack and cheesecake pops. The beer list includes a Pacific Wonderland Lager, Fresh Squeezed IPA, Obsidian Stout and a Dissident Sour Beer. 6:30 p.m. $50. Wonderland Ocean Pub, 5083 Santa Monica Ave. Suite 2C, San Diego, 619.255.3358. wonderlandob.com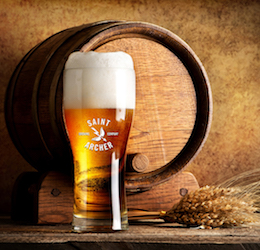 Saint Archer Beer Dinner
Mar. 8. Savor five courses of chef de cuisine Jason Winton's casual Californian fare—each expertly paired with a local Saint Archer Brewing Company craft brew and great conversation. 7 p.m. $50/pp. Fairmont Grand Del Mar, 5300 Grand Del Mar Ct, San Diego, 858.314.2700. fairmont.com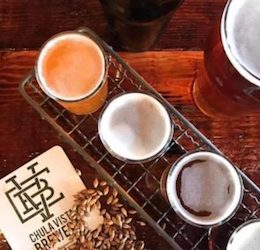 Taste of Third
Mar. 8. Take a tantalizing self-guided trip through the tree-lined streets of Chula Vista's Original Neighborhood. Enjoy discounted drinks from various locations, including local breweries, tasting rooms and bars. Along the culinary course, there will be a variety of entertainment to keep you grooving through the evening. 21+. 4-8 p.m. $25 advance, $30 day-of. 353 Third Ave., Chula Vista, 619.422.1982. thirdavenuevillage.com
Wine Dinner Featuring Schramsberg Winery
Mar. 8. Savor an evening on the coast with a five-course pairing menu crafted by chef Alex Emery that perfectly complements the flavors of Schramsberg Winery's most iconic wines. Reservations required. Reception 6 p.m., dinner 6:30-9 p.m. $125. THE MED at La Valencia Hotel, 1132 Prospect St., La Jolla, 855.818.6887. lavalencia.com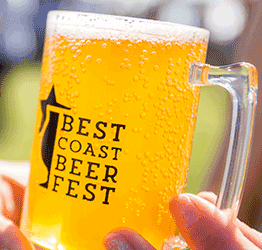 Best Coast Beer Fest
Mar. 10. Rumored to be Will Ferrell's beer festival of choice, the Best Coast Beer Fest returns to San Diego, bringing together nearly 100 of San Diego's craft breweries and 10 local food trucks. VIP entry 1 p.m., general admission 2-5 p.m. $40-$115. Embarcadero Marina Park South, 1 Marina Park Way, San Diego. bestcoastbeerfest.com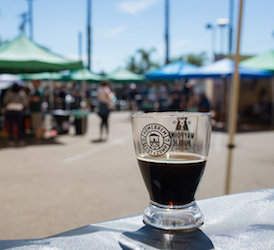 San Diego Homebrew Festival & Competition
Mar. 10. Cheers to unlimited tastes of beer from 35+ San Diego homebrewers as well as local breweries at the inaugural festival. All proceeds will be used to fund enrichment programs, scholarships and other necessities at North Park's public school Jefferson Elementary IB STEAM Magnet. 21+. Noon-4 p.m. $35 GA. North Park Mini Park Site, 2896 N. Park Way, San Diego. sdhomebrewfest.com
ARTS + CULTURE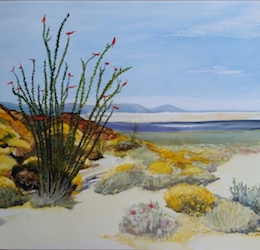 29th Anniversary of the Circle of Art
Mar. 10-11. Spend your weekend at this outdoor art show staged at Christmas Circle in the heart of Borrego Springs. Over 60 artists will exhibit their work, representing a variety of mediums including oils and watercolors, photography, sculpture, ceramics, jewelry, fabric art and more. Sa 9 a.m.-5 p.m., Su 9 a.m.-4 p.m. Free. Christmas Circle, Borrego Springs, 307.359.0191. circle-of-art.org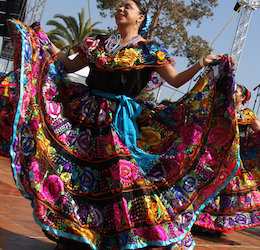 6th Annual International Mariachi Festival
Mar. 11. Dance the day away in celebration of San Diego's Mexican heritage through mariachi music, traditional ballet and folkloric dancing. 11 a.m.-7 p.m. Free. Pepper Park, 3299 Tidelands Ave., National City, 619.477.9339. mariachifest.com
14th Annual Daffodil Show photo by Annie Spratt. 29th Anniversary of the Circle of Art artwork by Barbara Nickerson.