From wine tastings to the cheese-centric Oozefest, check out the top Orange County weekend events for October 12-15.
Edited by Whitney Lauren Han.
EVENTS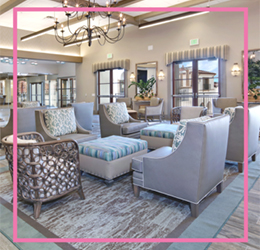 Pink Saves Survivor's Lounge
Oct. 13. Breast cancer survivors and their co-survivors are invited to enjoy a day of shopping and VIP treatment in Outlets at San Clemente's exclusive VIP Lounge. There will be light bites, beverages, prize drawings for gift cards, personal styling sessions and more. Kim Hamer, a cancer support expert and author of 100 Acts of Love–A Girlfriend's Guide to Loving Your Friend Through Cancer or Loss, will do a reading and a book signing. 10 a.m.-6 p.m. Free, RSVP required. 101 West Avenida Vista Hermosa Suite 190, San Clemente, 949-535-2323. Tickets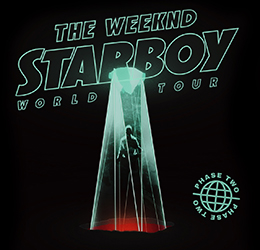 The Weeknd – Starboy: Legend of the Fall Tour
Oct. 13. Grammy Award-winning and multi-platinum selling music artist The Weeknd has announced a second leg to his critically acclaimed world tour. Joining his tour is Gucci Mane and Nav for guest performances. 7:30 p.m. $36+. Honda Center, 2695 East Katella Ave., Anaheim, 714.704.2400. theweeknd.com
David Foster
Oct. 13-14. One of the most successful music producers in history, 16-time Grammy Award winner David Foster joins Pacific Symphony to perform songs from his unparalleled catalog. Popular hits—written for artists including Andrea Bocelli, Michael Bublé, Josh Groban, Olivia Newton-John, Barbra Streisand and many others—include "You're the Inspiration," "The Prayer," "The Glory of Love" and "St. Elmo's Fire." 8 p.m. $35+. Renée and Henry Segerstrom Concert Hall, 600 Town Center Drive, Costa Mesa, 714.556.2787. scfta.org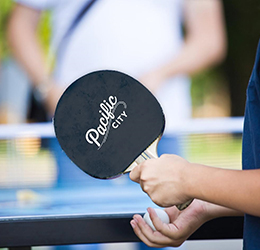 2nd Annual Pacific City Ping Pong Challenge
Oct. 14. Put your ping pong skills to work at the annual tournament for your chance to win a professional Cornilleau ping pong table and gift cards from Pacific City vendors. Witness pro player exhibitions, celebrity challenges, enjoy robo-pong photo opportunities, get insider pointers from world-class players and take photos and autographs with pro athletes. There will be giveaways and live music. All ages. Noon-4 p.m. $20. Pacific City, 21010 Pacific Coast Highway, Huntington Beach. TIckets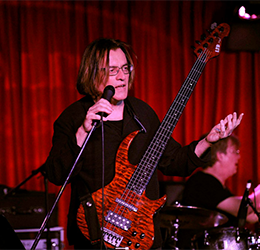 Bunny Brunel at Back Bay Bistro
Oct. 14. Join the Back Bay Bistro in welcoming legendary musician and French gourmet chef Bunny Brunel for an evening of jazz. The event will feature a three-course French-inspired dinner, a curated wine pairing, an all-star band of jazz performers, Bunny's signature seafood main course with a curated wine pairing and a panoramic view of the Newport Beach Back Bay. All ages. 6-9 p.m. $20-$75. 1131 Back Bay Drive, Newport Beach, 949.729.1144. newportdunes.com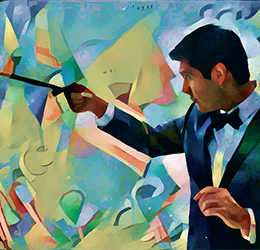 Parlor Tricks Magic Show
Oct. 14. Witness the impossible feats, wizardly wonders and spellbinding sleight of hand of Jonathan Sky in this mesmerizing magic show. See website for buffet menu and more information. Buffet brunch 11 a.m., show starts at noon. $60 GA, $35 kids ages 3-12. For reservations, call 714.563.7261. Jazz Kitchen, 1590 South Disneyland Drive, Anaheim. rbjazzkitchen.com
FOOD + DRINK
Wine Tasting at Pascal
Oct. 12. Sip on holiday wines and indulge in charcuterie and appetizers. Guests who enjoy the featured wine can purchase bottles at a discount price during the tasting. 5-7 p.m. $25. For reservations, call 949.488.0031. 31451 Rancho Viejo Road #103, San Juan Capistrano. pascalrestaurants.com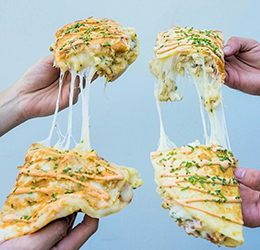 Oozefest 3
Oct. 14. Calling all cheeselovers! Indulge in cheese-centric bites and craft beer on this one-day, all-you-can-eat event. Other activities include a game of Spicy Jalapeño Popper Russian Roulette and a professional grilled-cheese eating competition. Session one 3:30-6:30 p.m., session two 7:30-10:30 p.m. $75. The southwest corner of the Main Place Mall outdoor parking area. 2800 N Main Street, Santa Ana. oozefestival.com

ARTS + CULTURE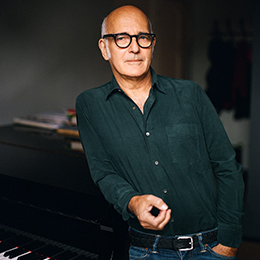 Ludovico Einaudi 
Oct. 12. See Italian composer and pianist Ludovico Einaudi for his debut performance of Essential Einaudi. The genre-blending musician has become an Internet sensation with legions of fans, making him one of the world's most-streamed classical artists. Einaudi and his ensemble will perform his signature sounds that embrace classical, rock, electronica, pop and world music. 8 p.m. $39+. Renée and Henry Segerstrom Concert Hall, 600 Town Center Drive, Costa Mesa, 714.556.2787. scfta.org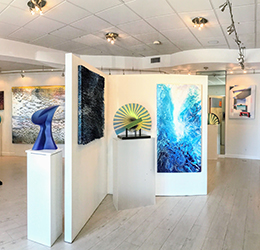 5th Year Anniversary Celebration & All Artists Reception
Oct. 12. Come celebrate Avran Fine Art's 5th Year Anniversary and meet over 20 artists. For the last five years, Avran Fine Art has gained a reputation as one of the leading destinations for world-renowned and museum-quality glass art. Parking is available beneath the gallery complex. 6-9 p.m. Avran Fine Art, 540 S Coast Highway, Suite 106, Laguna Beach, 949.494.0900. avranart.com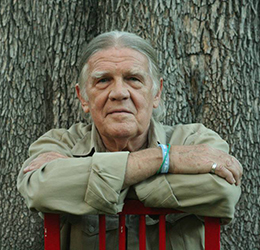 Behind the Lens with Henry Diltz
Oct. 13. In the world of rock and roll photographers, there are none as extraordinary as Henry Diltz, who shot the most iconic rock photos of all time. Diltz's photos are an indelible part of the collective story of music, and during this one-evening event he'll share favorites from his 50-year career and tell the stories behind them. A selection will be available for purchase, signed by Diltz. 6:30 p.m. VIP reception 5-6 p.m. $25 GA; $80 VIP. The Ranch Laguna Beach, 31106 Coast Highway, Laguna Beach, 949.939.3334. TIckets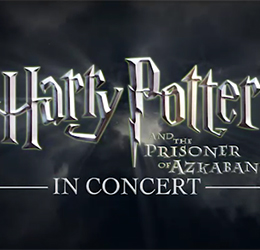 'Harry Potter and the Prisoner of Azkaban'—in Concert
Oct. 13-14. Based on the third installment of J.K. Rowling's classic saga, fans of all ages can now experience the thrilling tale accompanied by the music of a live symphony orchestra. From the moment Harry uses the Marauder's Map to when the Patronus Charm bursts from his wand, you'll be transported back into the world you love. F 7:30 p.m., Sa 2 p.m. and 7:30 p.m. $49+. Segerstrom Hall, 600 Town Center Drive, Costa Mesa, 714.556.2787. scfta.org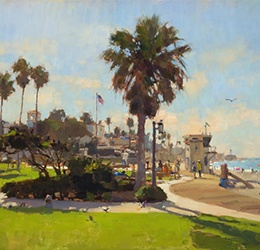 Laguna Plein Air Painting Invitational Collectors Gala
Oct. 14. Guests will enjoy a magical evening under the stars, as the Laguna Plein Air Painting Association (LPAPA) creates the ultimate plein air fine art experience. Meet and mingle with 35 of the nation's top plein air artists, enjoy delicious cuisine selections, sip on fine wines and other beverage selections. 7-10:30 p.m. $150. Tivoli Too, 777 Laguna Canyon Rd, Laguna Beach, 949.376.3635. lagunapleinair.org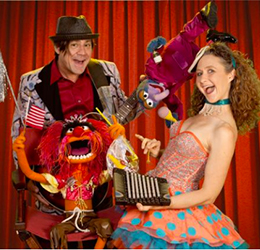 Sing Along with 'The Muppet Movie'
Oct. 14-15. Everyone will find a connection with the irresistible Muppets in Sing Along with The Muppet Movie, an interactive film experience. This screening is full of surprises, including bubbles, streamers, kites, confetti pops and characters coming right out of the screen and into the audience. Sa 1 p.m.; Su 1 p.m. (ASL interpreted performance) and 4:30 p.m. Free admission with purchase of a goodie bag online. 615 Town Center Dr., Costa Mesa, 714.556.2121. scfta.org
Bunny Brunel photo by Arun Nevader. Ludovico Einaudi photo courtesy of IMG Artists. Laguna Plein Air painting by McVicker.